Neal Schon from Journey is releasing a new solo album called Vortex tomorrow, June 23, ( it was released today in Europe), which he says is dedicated to his wife Michaele Schon, who fans know from Bravo's Real Housewives of D.C. He calls Michaele "Lady M.," which is also the eponymous advanced-release track from the album.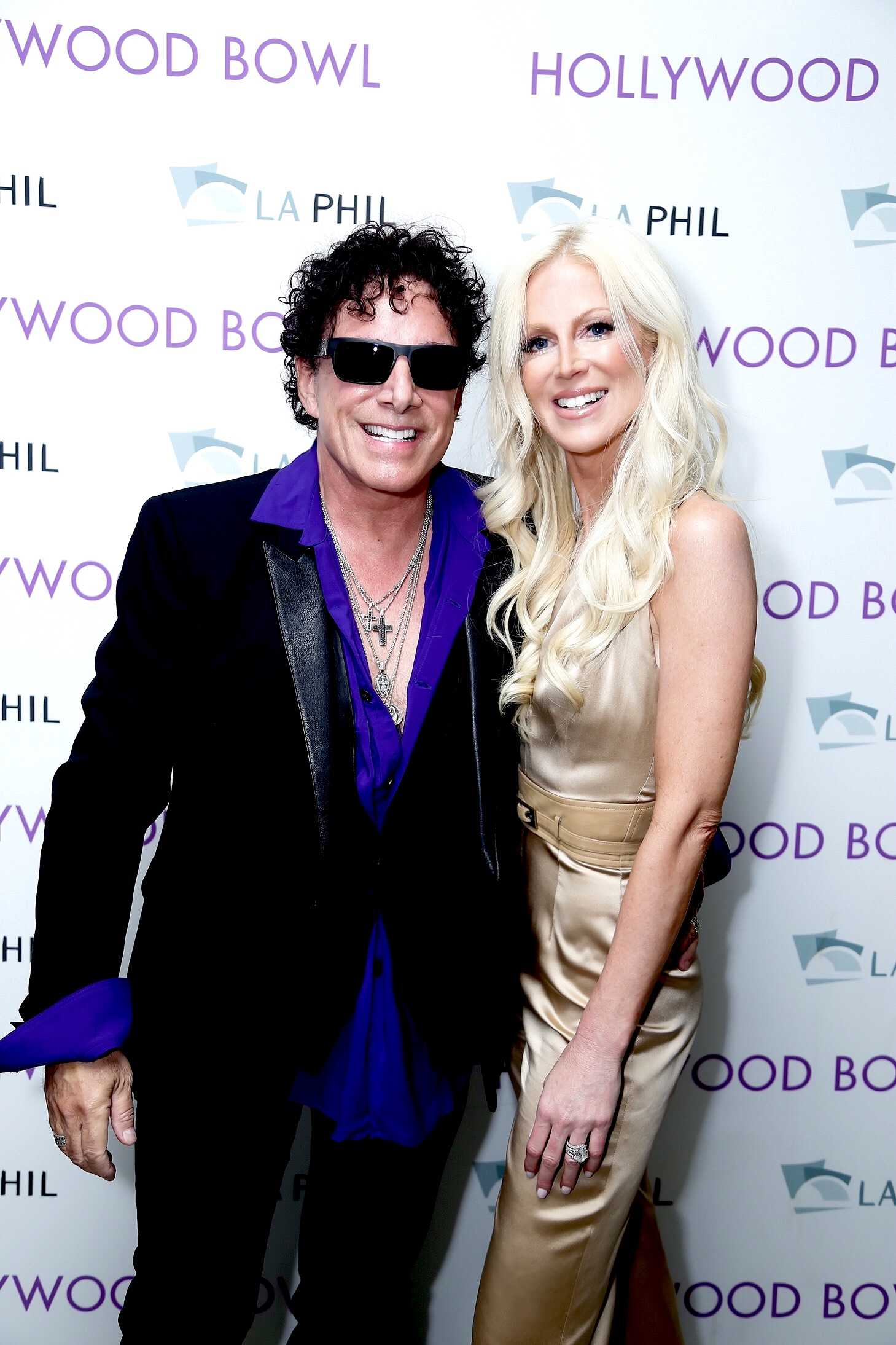 Credit: www.schonmusic.om
The release coincides with a huge charity performance this past Saturday night (June 20) at 
The Hollywood Bowl. Neal, performing with Journey, helped to raise the highest amount ever, $1.6 million, according to sources. It is a charity fundraiser to help the L.A. Philharmonic Education and Outreach programs.
Due to drummer Deen Castronovo's pending issues, Journey made the decision to find a last-minute replacement. Neal brought in long-time friend and colleague, wildly versatile drummer extraordinaire Omar Hakim, who blew away the crowd with his performance.
Neal told PopWrapped exclusively:
"I reached out to Omar Hakim to join us on drums... and he is a monster drummer who we had just performed in NY together for my new album Vortex
."
The previously highest-raised was in 2011, $1.4 million. 
Neal's album is garnering 5-star reviews and being called "epic" by fans. Billboard called Schon "the definition of busy" in a recent review, due to the fact he has so many projects in the works, including a Santana reunion project.  
Neal wrote several of the songs on Vortex for Michaele on his album, including the powerful "Lady M (Our Love Remains)."
Michaele also told PopWrapped exclusively:
"We are married nearly 2 [years] and we celebrate our love 2 times a month. Love, romance, and gifts [on] the 13th of every month... the day I came to Neal (Sept. 13, 2011). So nearly 4 years, 2 times a month. The 15th [is] our wedding day, and we celebrate every month. When you go through wanting to be together your whole lives and finally get your dream, you celebrate EVERY day."
Singles off of Vortex include "El Matador" and "Lady M (Our Love Remains)."
The music is available to order at Neal's official website or the Mascot Label website.
Listen to "Our Love Remains"below:
https://soundcloud.com/mascotlabelgroup/cd1-08-lady-m-our-love-remains/s-giUZb