Child abuse is an issue that has been plaguing this nation for years. Behind the scenes, every second of everyday, children are abused by their parents, siblings, legal guardians, or other family members.
That being said, recently, the campaign and awareness of child abuse has been raised thanks to the work of Patrick O'Sullivan.
O'Sullivan played in the NHL for many seasons, and just recently revealed that his father had abused him as a child. In fact, he penned Breaking Away, a novel that tells the courageous story of O'Sullivan being abused, becoming a hockey player, and finally standing up to his father in the end.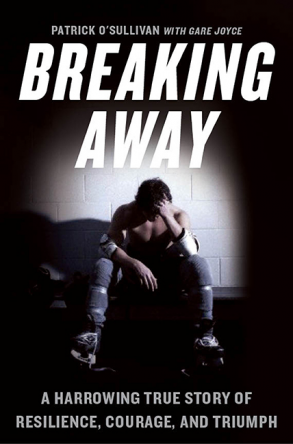 harpercollins.com
The book has been called a must read. Written with the help of Gare Joyce, O'Sullivan goes into details about his father's abuse, including how he would be woken up in the middle of the night, put outside, pushed up against cars, or screamed at from behind the boards.
Of course, when O'Sullivan would later go on to play NHL hockey, he would be traumatized for the rest of his life by his father's actions, and even had to face a few enemies on the ice who tried to taunt him about it.
But the thing that hits home with his story is the fact that he fought back and has become a voice for the issue plaguing too many defenseless innocents. No parent can make their child better at a sport by any means; they must cheer on the child and work toward their interests. He also points out that abuse happens, and many choose to stand by and not do anything about it.
There are many campaigns currently out there, but like O'Sullivan's case, child abuse still goes unnoticed in today's society. People just point out how "they got the belt" when they were kids, or how parents can smack their children. So, I'd like to talk about it.
health.mcleancountyil.gov
1,640. This is how many children died in 2012 as a result of child abuse and neglect. On average, 4 to 5 children die from child abuse every single day. Dark blue is the color of ribbons for fighting against child abuse, and many people and groups work to advocate against abuse.
It is never okay to just sit back in watch. If someone witnesses evidence of child abuse, they should say something instead of ignoring it. If it looks like a child is experiencing abuse, do something about it. A false call is better than no call.