The CW network premiered its newest comedy, 
Jane
the
Virgin,
on Oct. 13th with the highest Monday night ratings since early 2012. If you haven't been tuning in then you are missing out on of this year's most heartfelt, breakout comedies. Here are 5 other reasons why you should be tuning in every week for the show that critics and viewers alike are saying is a fun and unique comedy.
A Breakout Star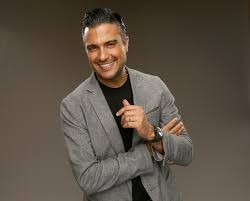 Courtesy of zimbio.com
With a cast of predominantly unknown talent and just known or their guest spots, Jamie Camil was the biggest celebrity draw.  Camil is a telenovela veteran and Mexican superstar known for his swoon-worthy leading man roles in comedic telenovelas such as 
La fea mas bella
, 
Por ella soy Eva
, and 
Qué pobres tan ricks
.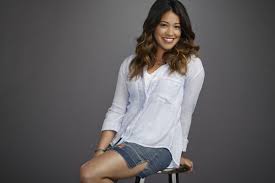 Courtesy of hitflix.com
However, one episode in and anyone will see that the true star of this hit show is relative newcomer Gina Rodriguez. Rodriguez received critical acclaim for her role in 2012's Filly Brown and has already been named TV's new "It Girl" due to her bright, bubbly charm. She's beautiful and confident, but is also real and relatable. Playing Jane as stubborn but sweet, smart and yet innocent, despite the high-concept premise, Gina's Jane feels like someone we'd know.
It's a telenovela, but for the 21st century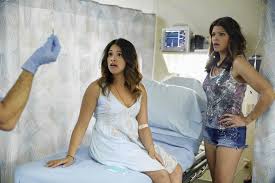 Courtesy of nydailynews.com
An adaption of the Venezuelan telenovela, Juana la Virgen, Jane the Virgin is a soap opera.  What makes the show seem so refreshing is that it revels in melodrama, fully embracing telenovela tropes and admitting their absurdity, while still amping up the antics.
The characters are what you would expect with telenovela stereotypes. There's the handsome hotel magnate, the devious blonde wife, the conniving mother-in-law, the brother with a secret that you can't trust. And our heroine is the beautiful, hardworking girl with a secret superstar dad. The fact that the show is aware of this only adds to the fun.  When Jaime Camil says lines like, "When I found out that the deepest, truest love of my life was really my half-sister born as a result of my father's secret double life, I was devastated – but I got through that, and you will get through this." You just have to go along for the ride of this crazy, outlandish premise.
A fun, Latin-inspired soundtrack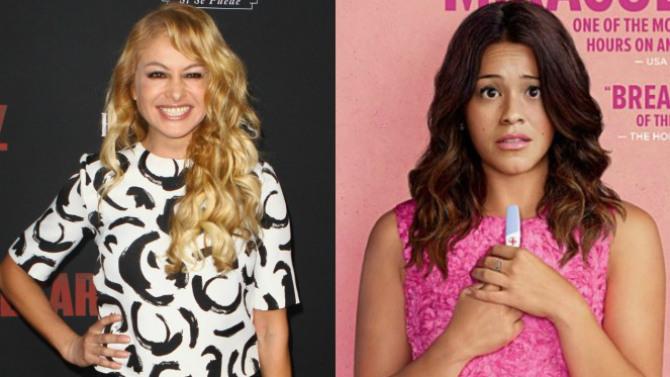 Courtesy of pmcvarietylatino.files.wordpress.com
The soundtrack offers music from Juanes to Paulina Rubio, (who will each be making guest appearances on the show). Jane the Virgin keeps it in the Latin family when it comes to superstar Latin-American artists and their music.
The first episode sets the tone for the unique, eclectic sound music, in both English and Spanish, we can expect from the series. Besides Juanes and Paulina Rubio, CW favorite 
Rosi Golan's song "Give Up the Ghost"
 also helps set the tone of the show.
It's a heartfelt comedy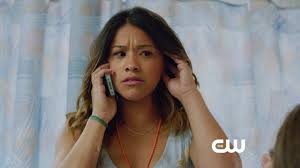 Courtesy of ign.com
Jane the Virgin
's tongue-in-cheek sense of humor is charming in that despite the sarcasm, the show is brave enough to show its heart. With lines like, "Those are her break-up boobs," 
Jane the Virgin
 keeps the melodrama grounded by smiling through the tears, and never taking itself too seriously. Still, it roots for its characters and gives their hopes and dreams value, using humor to develop their personas.
It's relatable and different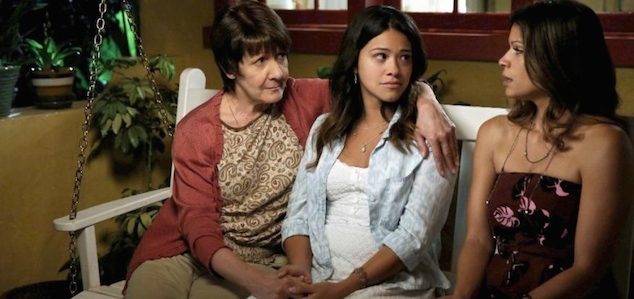 Courtesy of hypable.com
One of the best things about 
Jane the Virgin
 is that it feels so relatable, and yet still so fresh and different from anything on TV. It seems like a television show tailor made for a very specific subculture of Americans – bilingual Latino millenials – but then, perhaps even because of its specificity, the show feels so universal. A show about family, and faith, and finding yourself and love along the way. It plays with some fun Latino stereotypes, like the family's devotion to telenovelas and Catholicism, but breaks away from negative Latino tropes that are generally so commonplace in American television. As a hardworking dreamer, Jane isn't defined by what culture she is or isn't. She wants to be respected, and she demands that the world take her seriously. She's a heroine worth rooting for, and her kooky cast of supporting characters provide a sweet and diverse balance we can't wait to see more of and get to know.
Jane the Virgin airs Monday nights at 9 p.m. on The CW.
Keep Up With PopWrapped On The Web!
Twitter 
SoundCloud
Facebook
Instagram
Tumblr
Pinterest
YouTube