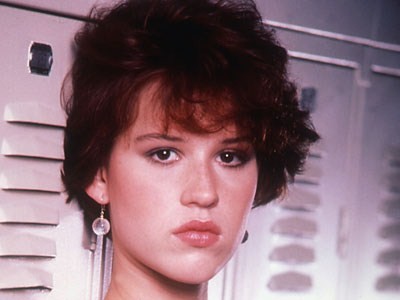 Stephanie Walsh
Staff Writer
Jem
wasn't enough '80s nostalgia for you, earlier this week it was announced that former '80s teen queen, Molly Ringwald, has joined the cast of the film! In case you aren't old enough to remember, or perhaps forgot, Jem followed teen orphan Jerrica Benton and her alter ego, singer of the band Jem and the Holograms. The TV series was mostly known for the wild hair colors and truly outrageous clothes. Director John Chu said, "I feel extremely honored to have an icon like Molly Ringwald be part of our
Jem and the Holograms
movie. Not only is she stunning, but she represents a generation of strong women leaders which is exactly what our Jem is all about. Our whole cast has been in awe of her on set and I can't wait for the world to see what she brings to this truly outrageous Jem world. Especially since she's also a singer herself!" There is no word on which role Ringwald will be playing, the same goes for Juliette Lewis who was also announced to have joined the film earlier this week. Maybe she'll be playing Synergy, Jerrica's fairy godmother type computer program which creates the alter ego of Jem.
Popwrapped
will continue to follow the movie as it develops so check back for the latest
Jem
news!
Keep Up With PopWrapped On The Web!