It's alive! It's aliiive! Thanks for your patience while we updated our servers. Without further ado, here are this week's top nerdy stories.
9. Gotham's Riddler will be getting a green suit.
Cory Michael Smith certainly deserves it after that insane (albeit heartbreaking) performance.
8. The Force Awakens released more posters.
Featuring only the best characters, of course.
Courtesy of PBS
7. William Shatner dressed as a Stormtrooper at the CMAs.
It's safe to say everyone freaked out, including Brad Paisley.
https://twitter.com/BradPaisley/status/662371165810401280
6. Ryan Reynolds trick-or-treated as Deadpool.
The kids didn't even know.
5. There's going to be a new Star Trek series.
Yes, you read that right.
4. Kermit the Frog wants to be Hulk's younger brother on Agents of SHIELD.
However, he won't be swayed to join HYDRA.
https://twitter.com/KermitTheFrog/status/662425120414134272 https://twitter.com/IMBrettDalton/status/662532691720466432 https://twitter.com/KermitTheFrog/status/662731152008974337
3. Alice Through the Looking Glass finally released a trailer.
This might actually be as good as the first one. Go, Tim Burton!
2. We're looking for a hottie astronaut to interview.
Go vote between David Wolf or Ken Ham on Twitter! We're all super excited for Uniphi's Kickstarter!
https://twitter.com/PopWrapped/status/662374429465399298
1. The Harry Potter fandom basically exploded.
Harry Potter and the Cursed Child tickets went on sale. Then they went on sale again. They released the logo for Fantastic Beasts. JK Rowling said she'd write more kids books.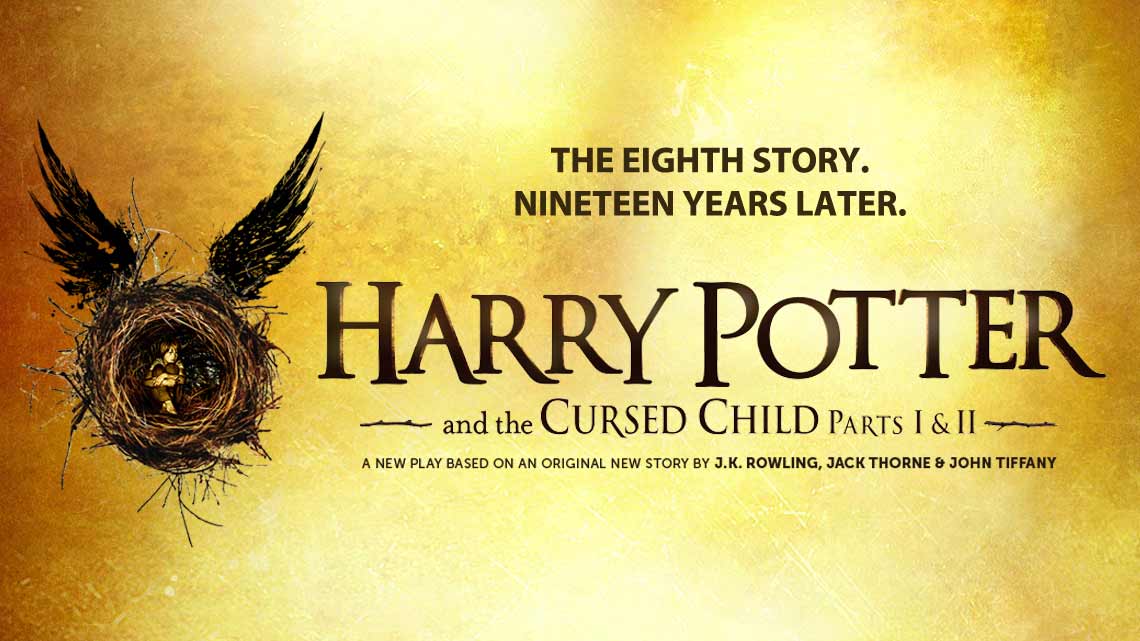 Courtesy of West End Theatre
Entertainment Weekly released their Fantastic Beasts pictures, character biographies, and the plot. Upstate New York transformed a street into Diagon Alley for Halloween. The new illustrated Philosopher's Stone has a Deluxe Edition that will swallow all of your Galleons. JK Rowling told us that Americans have a different word for 'muggle' and everyone freaked out. The coloring book comes out on Tuesday. WHAT A TIME TO BE A POTTERHEAD. Do wizards use inhalers?