Last week, the NNN was mysteriously missing. Well, if you knew where to look (On mine and PopWrapped's Twitter accounts!), you would've solved it--we were at New York Comic Con!
This week's special edition will cover all the amazing happenings at one of the biggest nerd gatherings ever! Check out the highlights below.
9. Mark Ruffalo and Jared Leto snuck around in plain sight.
This would be higher on the list if I recognized the eyes behind Mark's mask - I totally saw him!
8. There were giant toys of Baby Groot, Chewbacca, and more.
Although the crowds made things on the show floor hard to see, Legos, Funkos, and more made huge statues towering over everyone for all to see!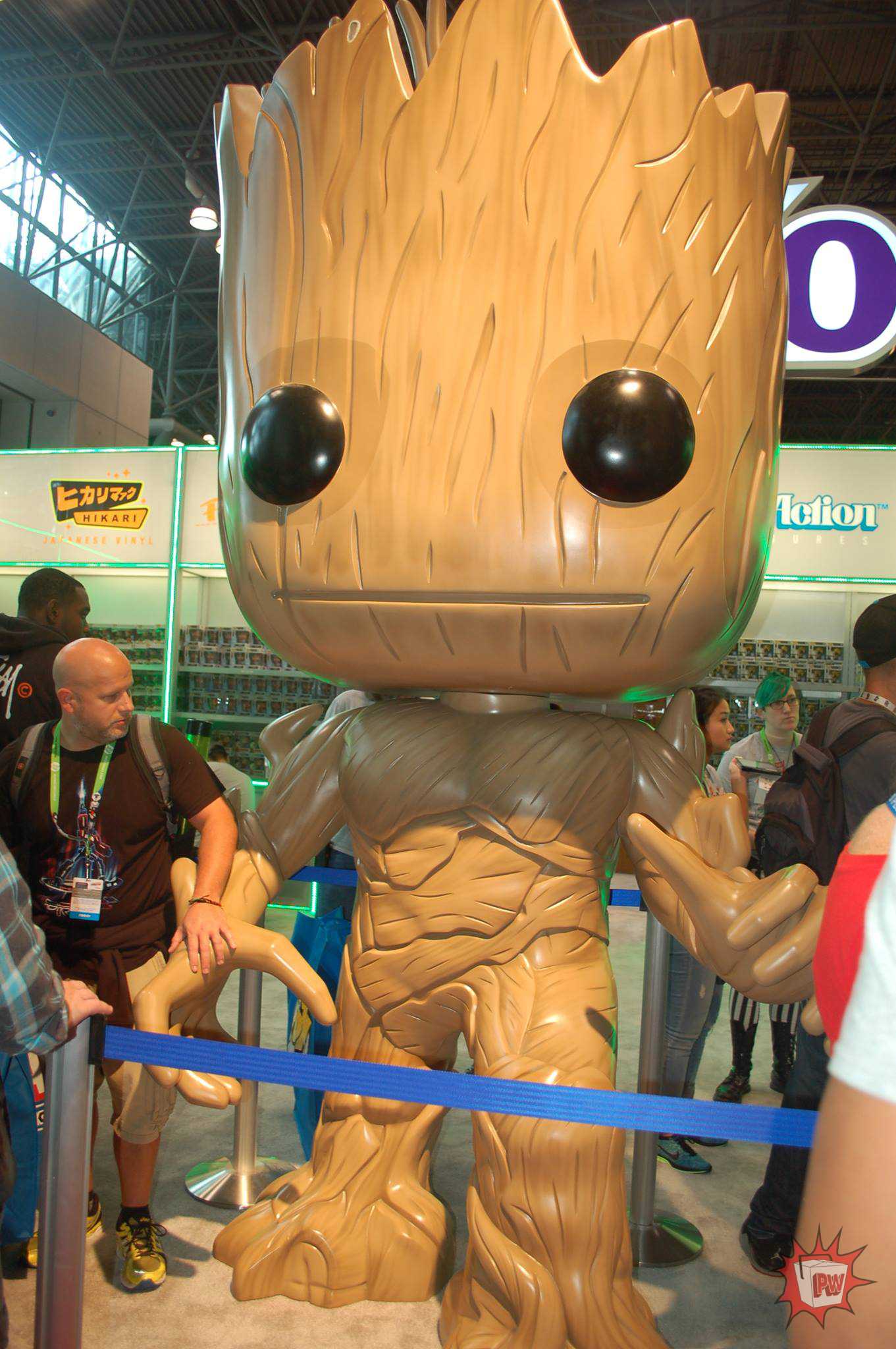 Credit: Ariel Bradford for PopWrapped
7. Vin Diesel said "I am Groot" in a baby voice at The Last Witch Hunter panel.
Let's be honest, we were all waiting for it.
6. The All That Reunion gave all the feels.
The Nickelodeon booth also gave out free Good Burger hats and TMNT bandanas.
You know you're in a '90s @NickelodeonTV panel when they play Mambo #5 ? #AllThatReunion #NYCC

— Bradleigh (@BradleighWrites) October 10, 2015
5. JR Bourne and "another Argent" were announced to return to Teen Wolf.
The Teen Wolf panel was absolutely packed, so gasps filled the entire room with every new piece of information from Jeff Davis, Tyler Posey, JR Bourne, Cody Christian, and (our favorite daughter) (and my new sister) Dylan Sprayberry.
(Stay tuned to PW for my full Teen Wolf NYCC coverage!)
4. Her Universe announced their publishing imprint.
Two books are already announced - The Confidence Chronicles, by E. Anne Convery with Ashley Eckstein and Dave Filoni and Weirdest, by Heather Nuhfer. Ashley Eckstein talked in detail of the possibilities of Her Universe Press.
3. Zulu, the velociraptor from Jurassic Park/World, was there.
There was a huge, painful, sweaty crowd around her every time she made an entrance. I guess the Park rangers were so busy thinking about whether or not they could bring her, that they never stopped to think if they should. (Dr. Ian Malcolm reference implied.)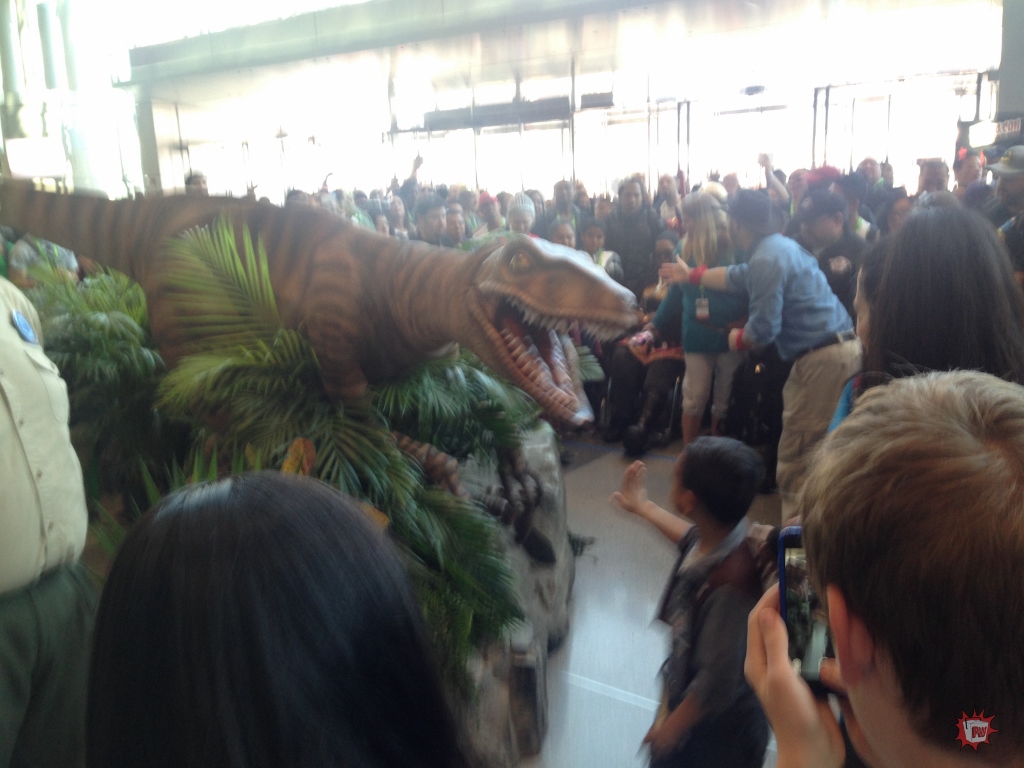 Credit: Ariel Bradford for PopWrapped
2. We saw the new Teen Wolf trailer.
Papa Argent! Deucalion! Papa Stilinski?!?!
1. We watched the first new X-Files episode.
The truth is seriously still way out there and the journey to get there is still way epic!
(Stay tuned for my full review!)