Daredevil is receiving a television adaptation by Netflix and Marvel, starring Charlie Cox. Fans have known about this for a while now, and even though the show is still in the works, it's time we got a first look at the actor playing the well-known character of Matt Murdock, as well as the new official logo.
The series will not air before spring of next year, but as time goes by, more and more is getting revealed. At this point, we get a glimpse of Murdock in his suit, as well as in the Daredevil costume - the vigilante's very first one, that is. If anything, the first photos from the show do create hype and build anticipation for it. Take a look at both.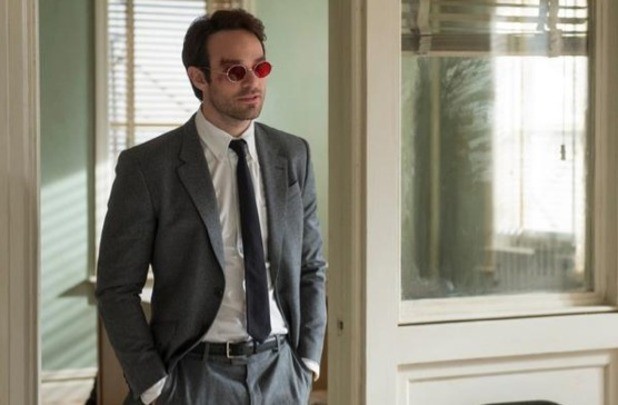 Courtesy of cdnds.net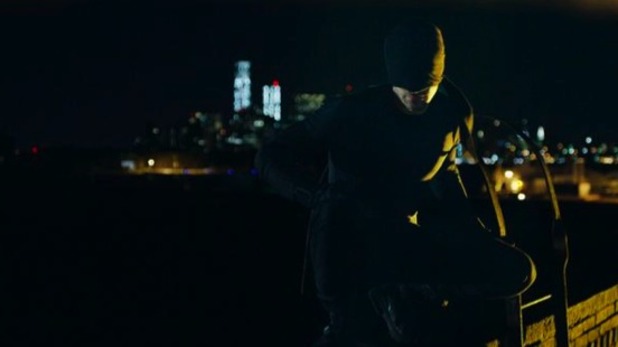 Courtesy of cdnds.net
During the New York Comic-Con panel, it was also revealed that Claire Temple, the Night Nurse, will be played by Rosario Dawson.  Another couple of Daredevil cast members has also been made public. That included Vincent D'Onofrio, who will also star as criminal head, Kingpin, while Deborah Ann Woll will be playing Karen Page. Moreover, Daredevil could possibly be connected with ABC's Agents Of S.H.I.E.L.D., with Marvel's Television boss Jeph Loeb leaving the possibility open.
Daredevil will be the first of a series of TV shows created by Marvel and Netflix. The rest of them include Jessica Jones, Iron Fist, and Luke Cage, as well as a Defenders show with all four. To this day no lead actors have been chosen for the other miniseries, despite rumors floating around.
Netflix is scheduled to premiere Daredevil in May 2015.
Keep Up With PopWrapped On The Web!
Twitter  SoundCloud Facebook Instagram Tumblr Pinterest YouTube