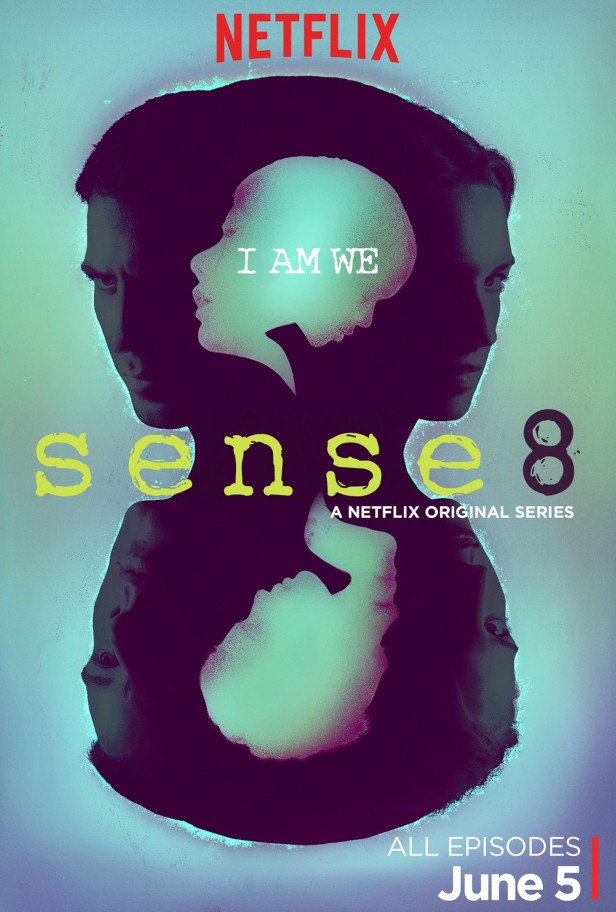 Netflix
Hey everyone! We're back with some more insightful pop culture wisdom, which is what we specialize in here at PopWrapped! After finishing the Percy Jackson project we worked on, we wanted to work together some more and the awesome team here at PopWrapped granted us the experience to start a weekly column called Netflix Narratives.
We're going to be writing or talking about our personal opinions of new or recent Netflix shows and movies. We're starting with Sense8, and here's a video with our comments!
Raechel here, I wanted to tell you some of my interests so you know just what I like: Supernatural, Doctor Who, Parks and Recreation, Sword Art Online, Attack on Titan and Fullmetal Alchemist. Some of my favorite series (book, movies, or both) include: Harry Potter, The Hobbit, The Lord of the Rings, Marvel anything, Star Trek and Indiana Jones. Oh, I should probably apologize now for being so awkward and that my mother never taught me how to properly say goodbye; so, officially, I can't wait to see you next week! Keep a lookout for what we're doing next!
Erica here, and I would like to give y'all a taste of what I'm into.  I'm in love with The Last Ship, The Blacklist, Agents of S.H.I.E.L.D, Dominion, The Mindy Project, Suits, Sirens, Agent Carter, Brooklyn 99 and Undateable.  Can you even pinpoint my interests from that list?  Haha!  Oh, and I'm forever a fan of the classics like Buffy, ER, Firefly, Seinfeld, Chuck and The Nanny.