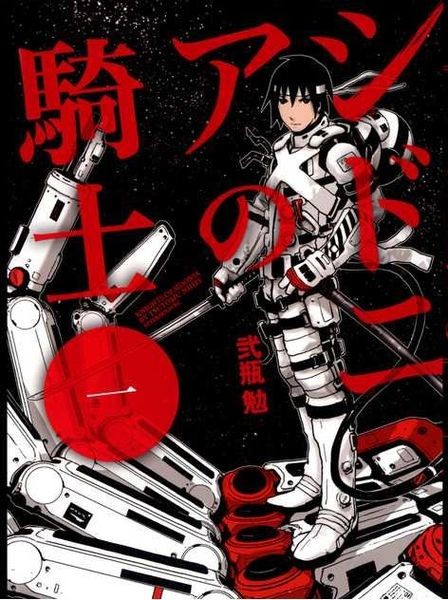 Wikipedia
This week we reviewed Netflix's Knights of Sidonia. The two of us are divided upon the idea of anime, but we both agree on this one and we dislike it highly. That's why you're reading our words instead of seeing our beautiful faces.
Hey, it's Erica.  I'm not a fan of anime or cartoons really, but I went into this with an open mind.  Y'all, I'm not being dramatic but this was not good.  Knights of Sidonia is strange and confusing.  Now, normally I'd blame on that on the fact that I'm not an anime fan, but Raechel is and she was not feeling this one either.  I watched two episodes and can't really tell you much about what I saw.  The intro music was something that especially turned me off.  I'm all about a great intro.  Whether you are into anime or not, this is definitely one to skip.  Re-watch Buffy instead.
Raechel here, I want to add on to what Erica said. As an anime fan, I was NOT a fan of Knights of Sidonia. Now, I'm sure there's more to this show, but I honestly could not tell you what. The intro was pretty bad, I skipped it, which is something I normally do with anime because the intro can be super long. I had a good feeling about this, I was thinking maybe because it was created by Netflix that it might be good to help Erica get into anime, considering it's in English. Like Erica, I, too, got about two episodes into it before I had no idea what was going on, I was at a loss for what I should write about to you guys, and most of all I did NOT want to watch the next one. I'm gonna have to second the Buffy idea.
What do you think? Have you given Knights of Sidonia a chance? If so, do your feelings about it echo ours? Let us know!