According to a report by The Huffington Post, the online television streaming juggernaut Netflix has just picked up another classic show for a reboot: Queer Eye for the Straight Guy.
The show's original four year run on Bravo featured five gay men (considered to be some of New York City's top style experts) who teamed up to coach various culturally-challenged straight men on many different topics including fashion, fine dining, and etiquette.
According to an article by Entertainment Weekly, the program's new producers have reimagined the show for "a time when America stands divided and the future seems uncertain." The reboot will feature a new set of experts who "will try to bring us closer together with laughter, heart, and just the right amount of moisturizer," claims a statement from producers. Entertainment Weekly also reported that the "Fab Five" from the original show may be involved in some capacity.
>So far, Netflix has ordered eight initial episodes from the show's original series creator David Collins, as well as executive producers Michael Williams, Rob Eric and ITV Entertainment's David Eilenberg.
During its initial run from 2003 to 2007, Queer Eye was considered by many to be a groundbreaking venture that benefited the LGBT community by granting it international visibility. However, the show has also had its fair share of detractors, such as Washington Post writer Tom Shales, who have previously criticized the series for its apparent tendency to promote stereotypes about the gay community.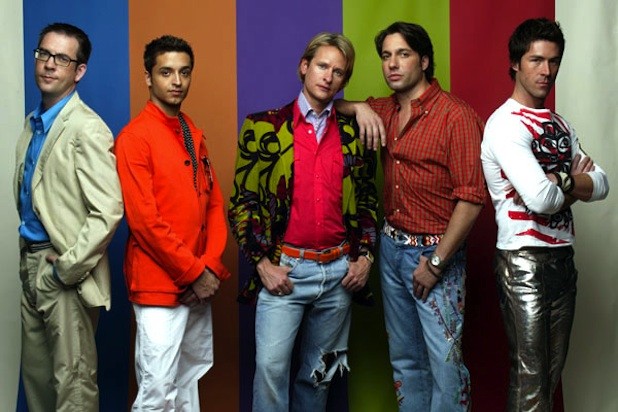 TheWrap
So far, Netflix hasn't given many details regarding the reboot and its relation to the original. However, it has been revealed that the new version will shift its setting and scope from relatively liberal New York to "red states" that are traditionally conservative.
The new rendition of Queer Eye for the Straight Guy fits in with Netflix's latest efforts to broaden its spectrum of reality programming, as the streaming service will soon be unveiling its first unscripted competition series, an obstacle competition show known as The Ultimate Beastmaster, which is set to release on February 24, 2017.