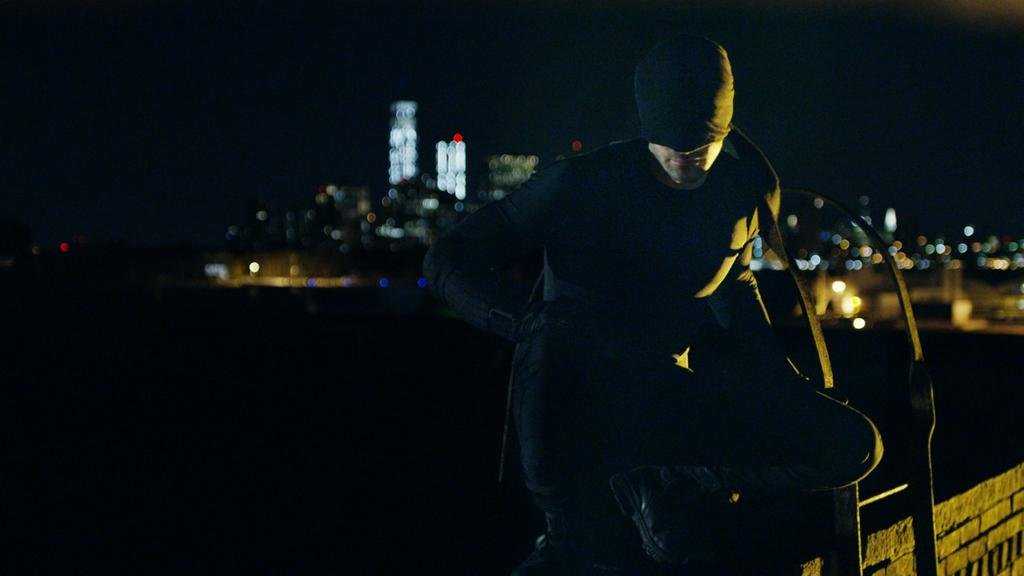 Talk about a tease. Yes, Netflix (all of our favorite past time and the streaming giant we all know and love) has just released a mere 15-second clip of their upcoming series
Daredevil.
Daredevil
stars Charlie Cox (
Stardust
and
Downton Abbey
) as
Matt Murdoch
, a blind vigilante who just wants to make his city "a better place." The clip shows Murdoch in a black ninja suit skulking through a hallway and springing into action. Fortunately, Netflix has announced that this is a pre-teaser, and it very much leaves you wanting more, for tomorrow (Feb. 4) as a longer teaser trailer for the series is being released. Netflix knows how to whet our appetite for new obsessions. Based on the Marvel Comic,
Daredevil
will follow Matt Murdoch, a lawyer whose sight was impaired in a freak accident, on his path to revenge and righteousness in his city, fighting the underground criminals both day and night. This isn't the first time that
Dardevil
has been adapted. In 2003, David Slade directed an adaptation starring Ben Affleck as the vigilante. But the less said about that the better... Moving on to the upcoming, promising TV show. Check out the teaser-for-the-teaser trailer below and share your thoughts, PopWrappers. And to be honest, I'm very excited, folks.
Keep Up With PopWrapped On The Web!