Earlier this week, Marvel and ABC disappointed fans with news that the season premiere of Marvel's Agent Carter will be delayed to make way for the State of the Union Address on January 12 (thanks, Obama). They are, however, attempting to make it up to disgruntled fans by releasing a new poster, featuring some refreshingly familiar art.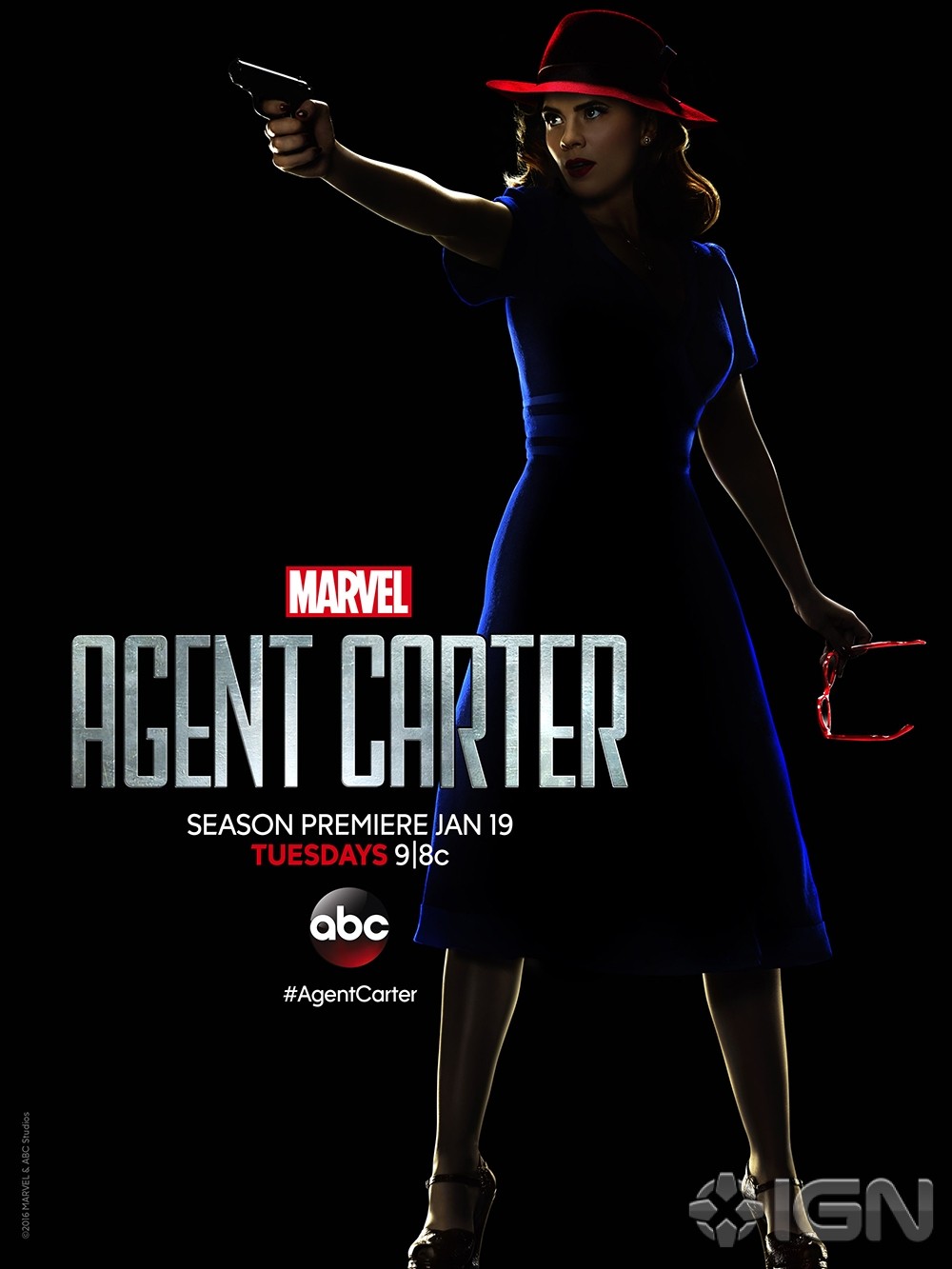 IGN
Agent Carter is back in the blue and red attire famously introduced in season one (and subsequently cosplayed everywhere), but looking more determined than ever. The red shades are a nice nod to her new locale, and the raised gun reflects a more dangerous tone than the first season. 
Marvel's Agent Carter returns to television on January 19, 2016 at 8:00 p.m. on ABC. January 16th's episode will be the two-hour premiere. Hayley Atwell stars as Agent Peggy Carter, and the show's second season also marks the return of James D'Arcy as Edwin Jarvis, Enver Gjokaj as Daniel Sousa, and Chad Michael Murray as Jack Thompson. Each trailer and poster released makes me more and more eager for it to be January - what about you fellow PopStars, are you as excited for Marvel's Agent Carter's return as I am?