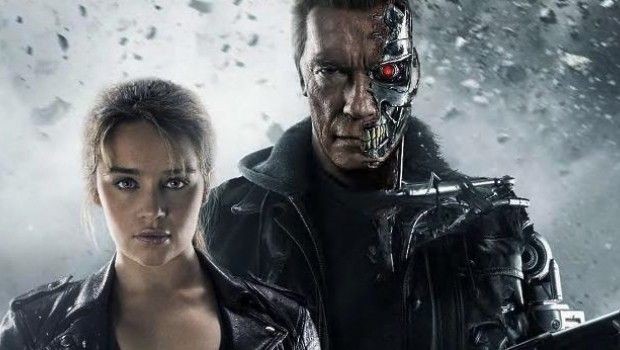 Courtesy of sciencefiction.com
Arnold Schwarzenegger attended a fan screening of his new film Terminator Genisys in Rio De Janeiro and later released a new two-part clip for the rest of us to watch online!  In the Schwarzenegger link (start of the article), there are also pictures from the premiere showing Arnold having fun promoting his film.  If you follow him on Periscope or Snapchat you can always get exclusive moments.  The film won't debut until July 1st but this may help you with the wait.
The video clip reveals the big plot twist that this Terminator film will have.  It shows Kyle Reese's confusion at Sarah Connor already knowing what he was there for and gives a funny moment from Schwarzenegger.  Take a look at the film synopsis provided by imdb and then watch the clips:
"After finding himself in a new timeline, Kyle Reese teams up with John Connor's mother Sarah and an aging terminator to try and stop the one thing that the future fears, Judgement Day."
Watch Below in order:
How excited are you for the new film? It's rounding out to be another summer of blockbusters!