After the first photos of Jennifer Morrison as The Dark Swan surfaced earlier this month, fans of Once Upon A Time  have been clamouring for more details as they await the start of season five.
The finale of season four saw Emma sacrifice herself to save Regina and her family. As a result, she is trapped and all but consumed by ancient evil powers and has left fans with a lingering question, as queried by executive producer Edward Kitsis:
"Will Emma have the strength to fight it?"
On top of that question, there is also another key issue that is set to be addressed - how differently will Dark Swan's powers  manifest compared to those of Rumplestiltskin (Robert Carlyle)? The only comment the team behind the show have given so far was revealed by EP Adam Horowitz who said:
"How a Dark One manifests is specific to each person who takes on the mantle. Emma will have her own unique spin on what it means to be a Dark One."
With so much darkness set to be pivotal to the new season, surely there must be some light too? Kitsis is coy, saying only:
"The quest for Merlin is the quest to free Emma."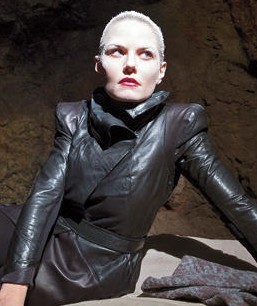 Courtesy of ew.com
Season 5 launches Sunday September 27.
What do you think of Dark Swan's look? Any guesses as to where the story will go this season? Comment below and get involved with us and the show!