With just over a month until Marvel's newest Netflix show, Iron Fist, is released, it's about time we got a new trailer. In the summer, a short trailer was released atNew York Comic-Con and then hit the Internet shortly after. But a new trailer has just been released. It's a longer, full trailer, and it is great. We finally get a bit more plot information and even some dry humor, a Marvel specialty. Give the new trailer a watch now:
Doesn't this just look so exciting? I can't decide if this show is going to be really dark or not. There seems to be more scenes taking place in daylight, which is good, but then there's some creepy dark alleys. I guess that's the fun of the show. Danny Rand's power looks pretty cool, whereas Luke or Jessica's power wasn't as visual, and I can't wait to lean more about that. I'm very curious as to how they'll reveal Danny's past (all at once or slowly over the course of the show). Danny is a bit more of a public figure apparently, so seeing him balance that with his ninja skills will be interesting.
I can't wait to meet Colleen Wing, and I am so glad to see the real hero Claire Temple, just as sassy as ever. Having her as the shows' connector is really cool, but I also can't wait to see what other easter eggs will be present in Iron Fist that will lead up to The Defenders.
Iron Fist is the last Defender to get his own show before the foursome (Daredevil, Jessica Jones, Luke Cage and now Iron Fist) come together to fight evil. Sounds good to me. The Defenders is set to be released late this year.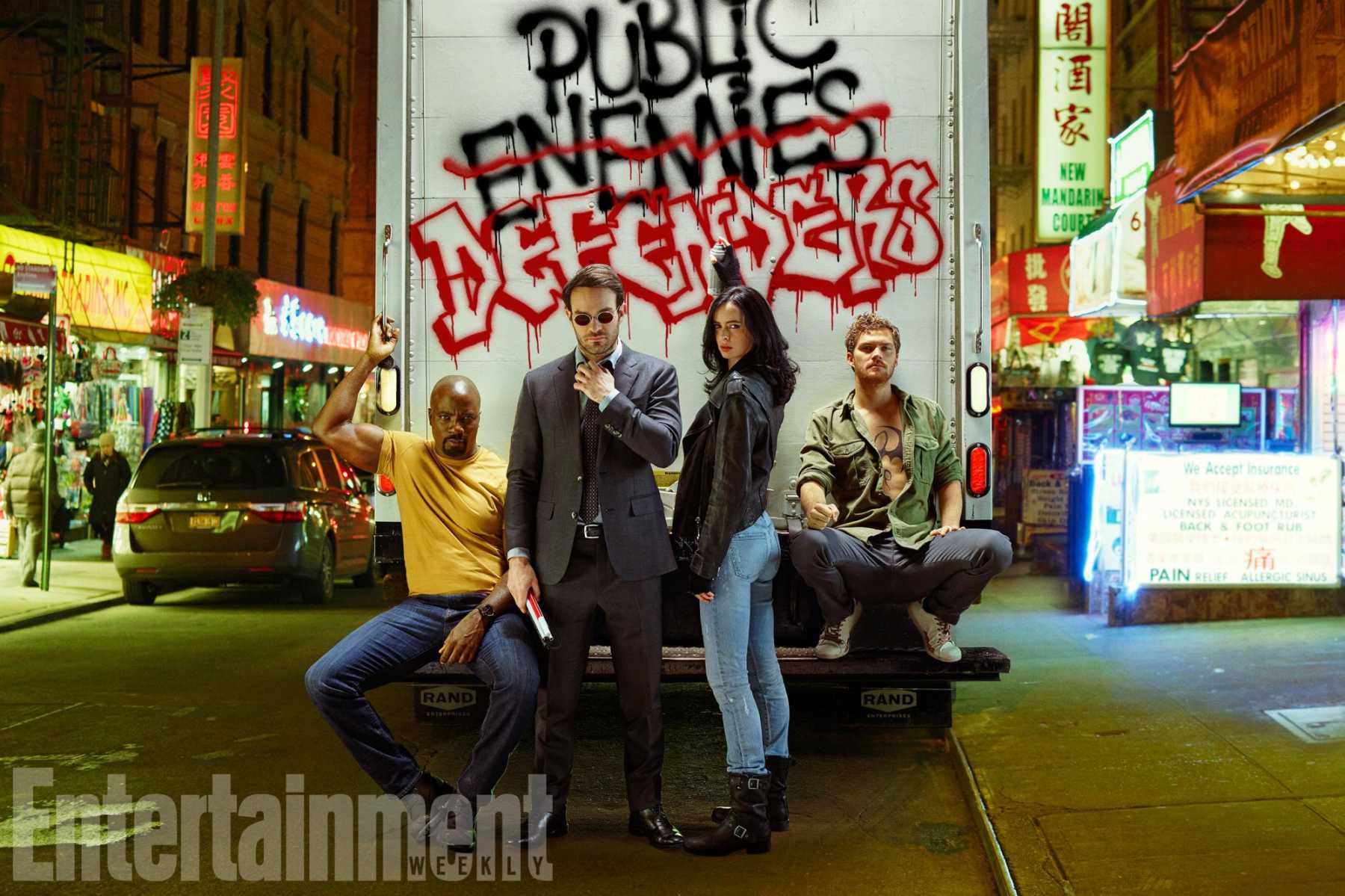 ew.com
Iron Fist will be out on Netflix March 17.