Come January 21st, the CW will premiere Legends of Tomorrow which is a short series based off of The Flash and Arrow and set within the same universe.  If you caught the crossover episode that aired on December 1st and 2nd, you saw the set up for the new show.  Can I just say how epic those episodes were?  Except that part where Harrison Wells got shot and I guess they just left him alone in S.T.A.R Labs while they went to defeat the bad guy.  That was strange to me.  But anyway, the new show will star Victor Garber, Brandon Routh, Arthur Darvill, Caity Lotz, Ciarra Renee, Franz Drameh, Dominic Purcell, and Wentworth Miller, most of whom will be reprising their roles from Arrow and/or The Flash.
All the players have been set up through the two series and now it's their time to shine!  The poster is awesome!  It shows all the players ready to save the world.  The promo looks exciting and as great as it's predecessors.  The good guys and bad guys are united!  Plus, time travel!  I'm hoping for many crossovers to come and can't wait till January to watch it.  Thank goodness we have one more episode of The Flash and Arrow to help us get closer.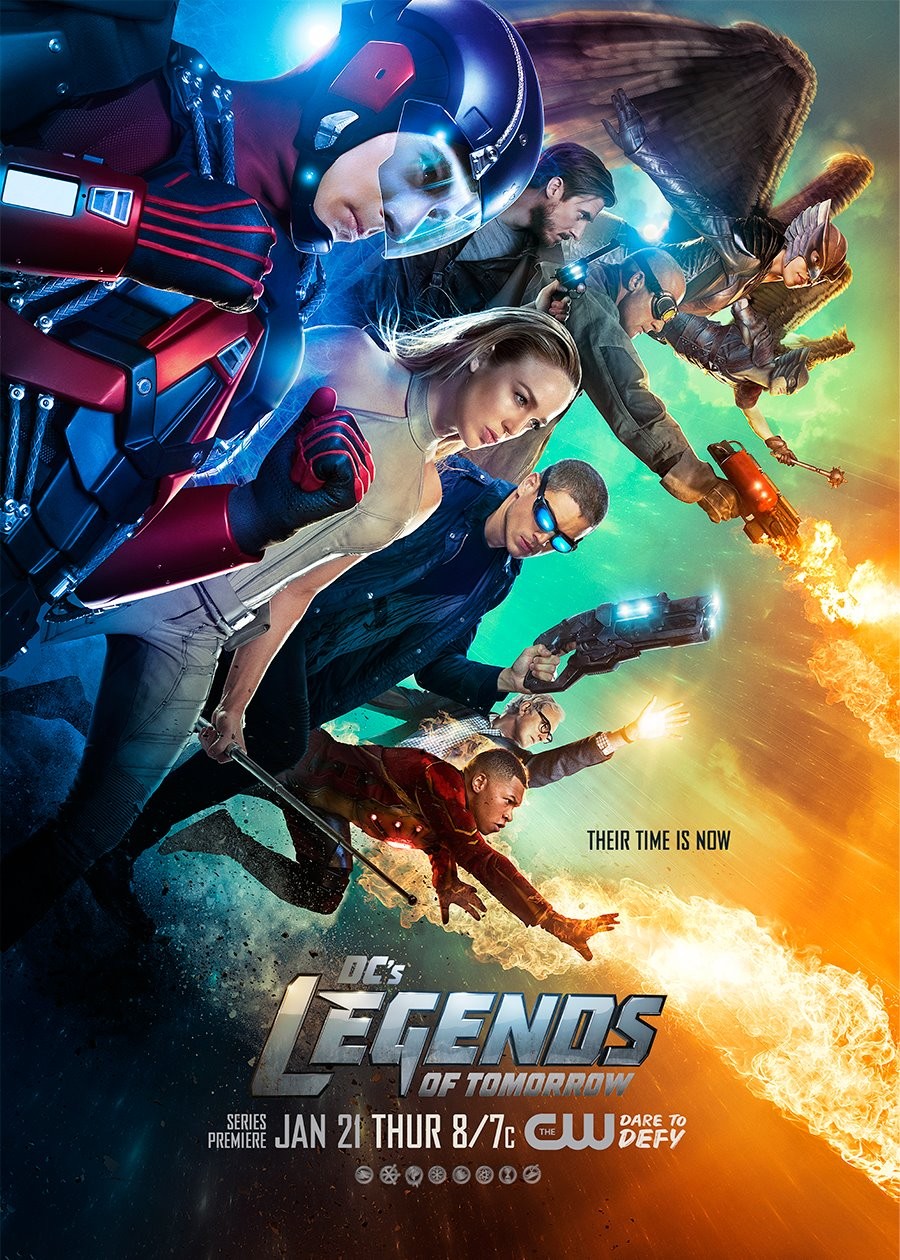 ScreenRant
Check out the promo below and try to contain your excitement!  I'm just kidding, get into it!