It's the beginning of the end for this beloved franchise...and whoa, is it looking intense. Mockingjay Part 2 is building excitement with the newly released poster and teaser.
Seen on the homepage of the snazzy official website for the films, Katniss Everdeen (played by Jennifer Lawrence) wears all red armor and has her preferred arrows in tow.
The Katniss portrait is meant to parallel a video of President Snow that was released last year to promote Mockingjay: Part 1. In it, Snow sits and Peeta stands still next to him.
This release was accompanied by yet another teaser for the new movie, set to premiere this November.
https://twitter.com/TheHungerGames/status/618811842656231424
The clip shows Katniss, deemed the face of the revolution, standing on a statue of the now-iconic hand gesture she made after Rue's death during the first Hunger Games installment. The tweet also tells followers to stay tuned for a "special message from District 13 TOMORROW", which is most likely in reference to the Comic-Con panel set for later today.
Check out the latest full-size poster for Part 2 below!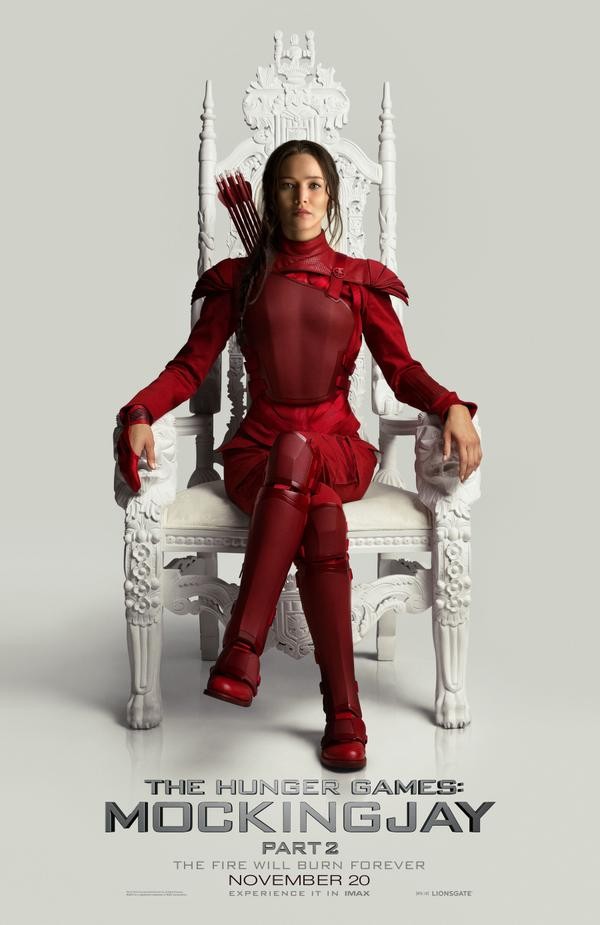 Courtesy of media.comicbook.com