We have been
treated to some new photos
from 
The Hunger Games: Mockingjay Part 2
, and they feature some badass women looking, well, badass. They don't offer much in terms of plot details, but they still make me excited for the final installment in the 
HG
series. Okay, the photos aren't all about the women in the film, but you have to admit that they look great and take center stage, especially when you see Jennifer Lawrence (Katniss Everdeen), Natalie Dormer (Cressida), Gwendoline Christie (Commander Lyme), and Patina Miller (Commander Paylor). We must have been good little fans because we've also gotten the final -- and amazing -- poster for the new film. Dare I say it? -- BADASS.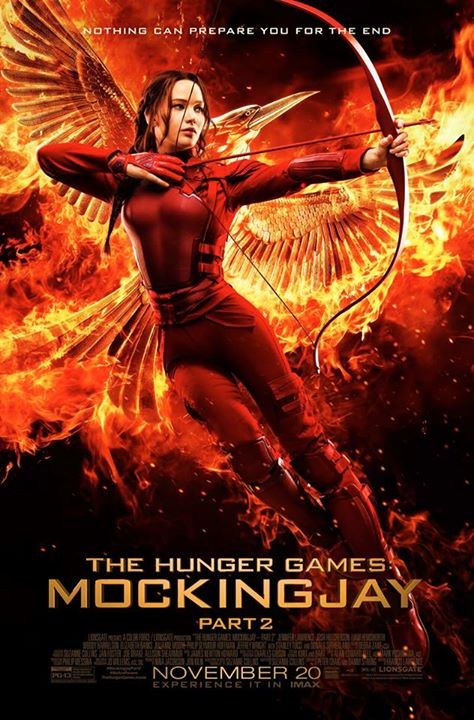 Courtesy of Lionsgate
Check out the still photos in the gallery below, then watch the latest trailer to be released. Are you ready to see Katniss's story come to an end? 
The Hunger Games: Mockingjay Part 2
will be in cinemas 20 November 2015. [gallery type="slideshow" ids="109089,109084,109088,109087,109086,109085"]