It's been years since kids would get excited to see their teacher roll the TVs into their classrooms and pop in a video of Bill Nye, The Science Guy. But, for those now grown-up kids who loved learning science with Bill Nye, as well as young kids eager to learn, there's a new show coming to teach them science with their favorite bow-tied scientist.
Netflix is bringing back Bill Nye in an all new show called Bill Nye Saves The World. According to Netflix, the new show will be a brand new talk show for the scientist where he "will tackle a topic from a scientific point of view, dispelling myths, and refuting anti-scientific claims that may be espoused by politicians, religious leaders or titans of industry."
The show is expected to be similar to his original style, which will include inviting special guests to help establish facts through the different experiments and demonstrations we already know and love. Viewers can expect episodes on some topics such as vaccinations, modified foods, and climate change.
"Since the start of the Science Guy show, I've been on a mission to change the world by getting people everywhere excited about the fundamental ideas in science," said Nye. "With the right science and good writing, we'll do our best to enlighten and entertain our audience. And, perhaps we'll change the world a little."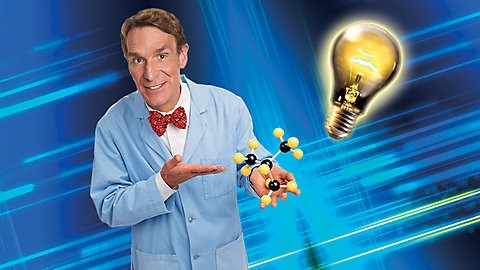 billstainton.com
It's been almost 20 years since the last episode of Bill Nye, The Science Guy aired on PBS, with the show running from 1993 to 1998. Since the show's conclusion, Nye has been still been enlightening the minds of many through his involvement with a non-profit group called The Planetary Society, writing books on major scientific topics, speaking at events, and, of course, his 2013 appearance on Dancing With The Stars.
Bill Nye Saves The World is expected to be released on Netflix in Spring 2017.