Isn't science wonderful? You're just surfing along the internet, minding your own business, when all of a sudden out of nowhere --WHAM-- an icy world comes into your perspective...when it shouldn't have existed in the first place.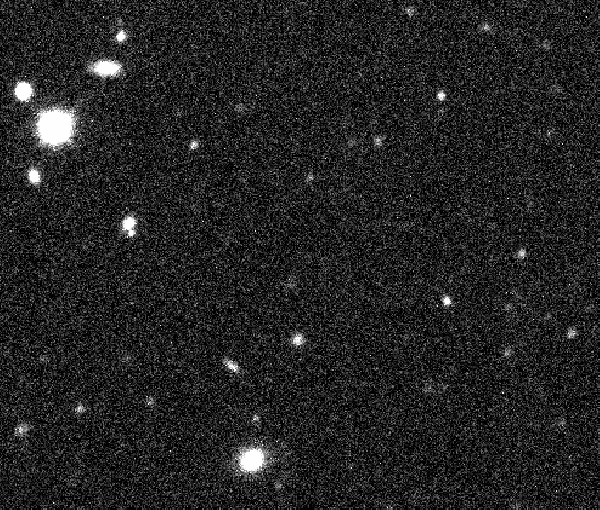 Courtesy of the New York Times
Astronomers representing the Carnegie Institution for Science in Washington discovered a
second celestial body
orbiting in our solar system, when in fact there should be nothing there. Scott S. Sheppard spoke about the two newfound worlds, saying, "They're in no man's land." Even the lonliest and most distant of orbiting rocks get some love eventually! The two objects were found beyond the
Kuiper Belt
, where most of our comets come from, and the home of Pluto. Watching the path of orbit, astronomers say there are hints of another planet that would be several times the size of our lovely little Earth sitting on the outskirts of the solar system. The new icy rock they found is estimated to be 250 miles wide, and orbits 7.7 billion miles from the sun. Sometimes, it even zooms out to 42 billion miles away from that shiny ball of gas! Talk about a road trip. Dr. Sheppard and his fellow scientist, Chadwick A. Trujillo of the Gemini Observatory in Hawaii, were the ones who found the planet through the telescope at the Cerro Tololo Inter-American Observatory in Chile back in 2012. They followed the orbit through the sky, and were amazed to find something new that far out. They called it VP113, but then decided to shortened it to VP, which gave them the idea to nickname it after Vice President Joe Biden. There isn't an offical  name for it just yet, but I kinda like calling it Biden for now! Several very interesting large bodies of rock have been discovered in the 2000s. These discoveries have helped explain what is out there and why, and this discovery just adds to the wonder. The two world are called Sednoids, a portion of the solar system that astronomers are still trying to figure out. Keep looking to the skies, you never know what you'll discover up there!
Keep Up With PopWrapped On The Web!