The force is strong in this iPhone. 
Yep, the new Star Wars app has arrived, just in time to start hyping everyone for The Force Awakens. The app will keep you as busy as a Storm Trooper while you anxiously await the release of the latest epic adventure.
Lucasfilm and Disney have come up with the brand new app -available on iOS and Android and features news, countdowns and movie clips. Smart, they are.
But, aside from the obvious marketing ploy, this app comes with some fun extras like the sound board, so you can annoy your family, and the "Force Trainer" which allows you to swing your phone about like a light saber. Okay, that may just be the coolest part. You know you want to give that a go. Duals with friends, lights off, as you hum the theme loudly! Just me? No? I didn't think so... Plenty of fans will go bonkers for this so don't be surprised if you see light saber duals happening through your neighbour's windows.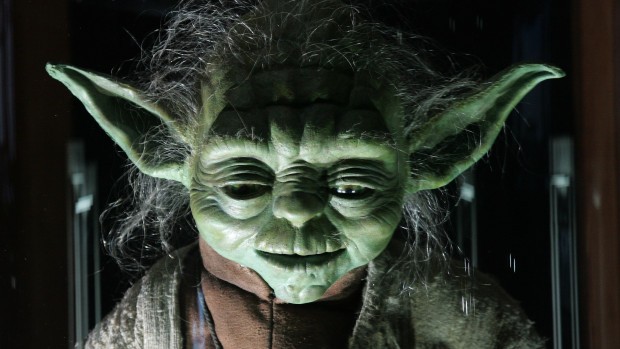 Courtesy of cwtampa.cbslocal.com
Download the app, you will.