Looks like just about EVERYONE had a great time this year at New York City's Pride Parade, even the NYPD!
After a hugely successful and historic LGBT Pride Month there was a lot to celebrate during this weekend's New York City Pride! Although the clouds were out all weekend, revelers took to the streets for this year's parade filled with dancing and colorful costumes.
One police officer found himself directly in the center of the celebrations after he was approached by a parade member for a dance.  The on-duty officer was policing the event before he was approached by a parade-goer who was moved by the music and looking for a partner to get down with.  It was EVERYTHING!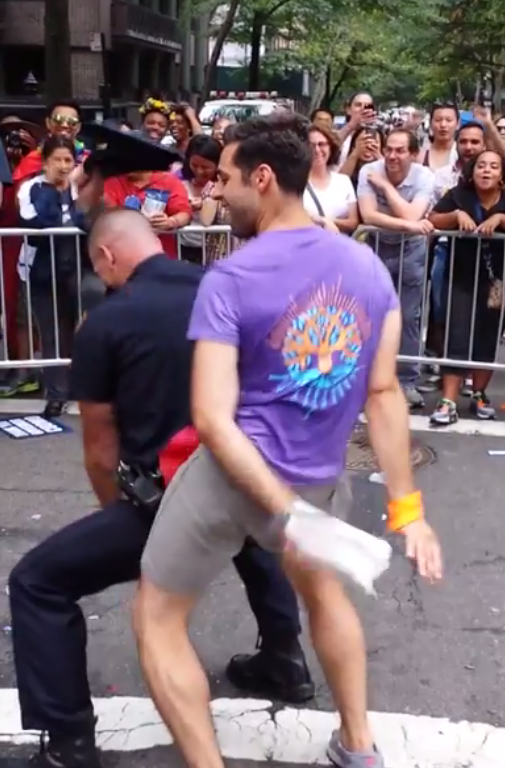 Courtesy of passportmagazine.com
The police officer took his unsolicited dance in stride and proceeded to shake what his mama gave him like a true professional.  Miley Cyrus would undoubtedly be proud of his twerk-abilities, and the people of NYC Pride were absolutely eating it up!  After dancing with his partner for a few moments, the police officer accepted a hug and kiss on the cheek before reassuming his position monitoring the event.  Dancing is fun, but duty comes first for the NYPD!
Huge props to the currently unnamed cop for being such a good sport and for his impressive dance skills!  It looks like everyone had a fantastic time at this year's New York City Pride, and it is heartwarming to see that even the police were getting involved in celebrating such a momentous event.
Let us know what you think about the video in the comments below!