The NFL is notorious for strictly enforcing the league's uniform policy, including cleats. Except this week. 
A source reported to ESPN's Paul Kuharsky that the NFL isn't expected to fine Titans' linebacker Avery Williamson for wearing custom patriotic cleats that honored the lives lost on September 11th. Giants' wideouts Odell Beckham Jr. and Victor Cruz and Colts punter Pat McAfee also honored 9/11 by wearing custom cleats.
Williamson's cleats are mainly blue with white stars and have red laces. Red and white stripes appear in the Nike logo. The words "Never Forget" are written on the back of the cleats along with the date 9-11-01, with the 11 representing the World Trade Center.
Last year, the NFL fined Steelers' running back DeAngelo Williams for supporting breast cancer awareness. The same month, Steelers' cornerback William Gay was fined for supporting domestic violence awareness.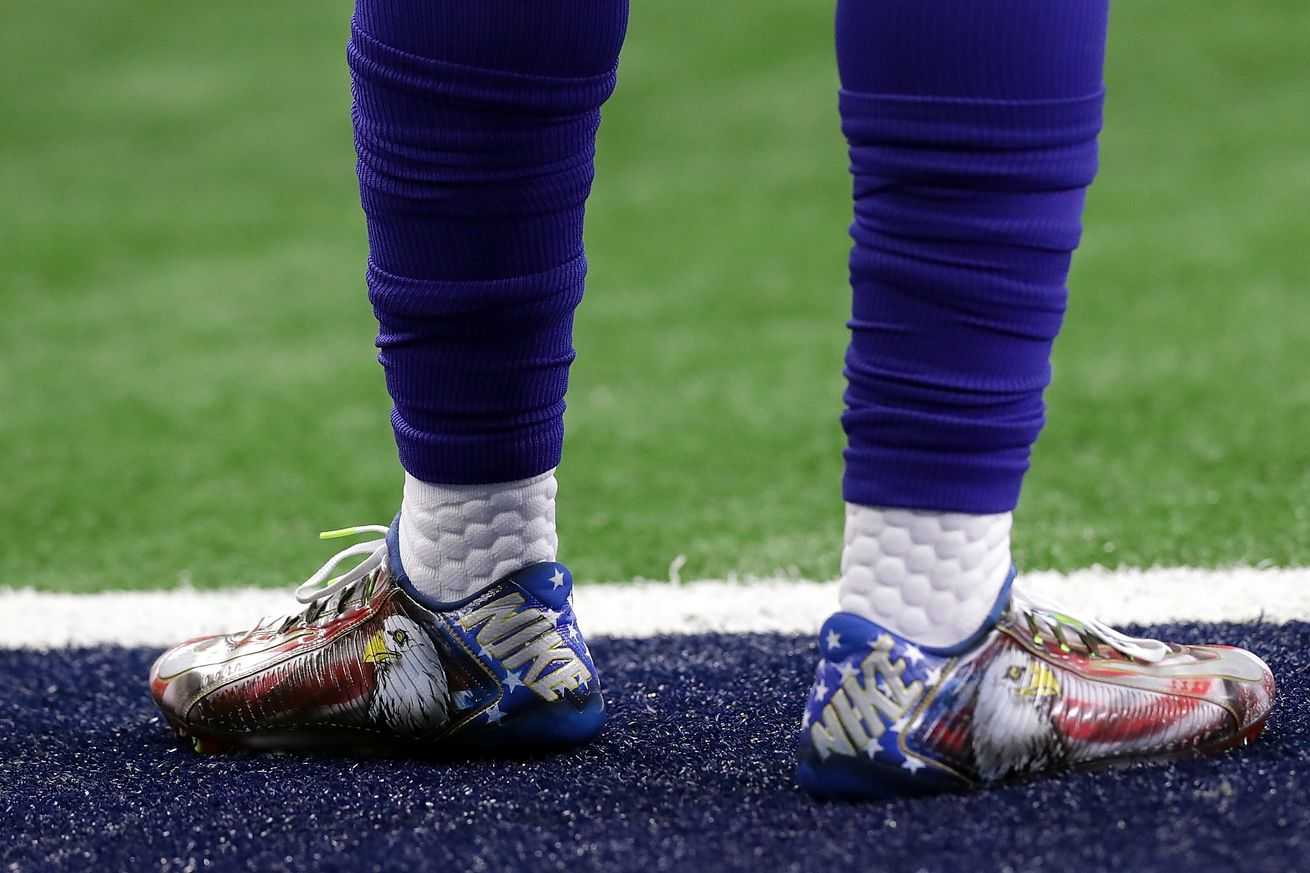 Fox News
Williamson was initially warned that he would be fined for wearing the cleats but wore them despite the threat of a fine.
"I felt like if I didn't wear them, I just wouldn't have felt good about it," Williamson said to The Tennessean. "I felt like I had to do that, just for myself and to represent the people that were lost and the people that do their jobs every day to protect us. I feel like it was just a duty," he said.
The initial fine for a uniform violation is $6076. Multiple police associations in New York and New Jersey offered to pay the fine for Williamson. Titans' coach Mike Mularkey also offered to pay the fine and encouraged Williamson to wear the cleats. It is unclear if coaches are able to pay fines for players.  
While the NFL was lenient this time, players should expect to be fined for future uniform violations. However, during Week 13, players will be allowed to support charitable causes with personal messages -- if approved ahead of time. The items worn must be auctioned off with 100% of the proceeds going to that cause. After being fined last year, Gay hoped that the league would allow players to support causes one week during the season.
Williamson is auctioning off his cleats to support Operation Warrior Wishes and offering two VIP tickets, a meet and greet and autographed jersey.