upcoming FLAUNT magazine
. It isn't fair for someone to look THAT DAMN GOOD!!!! Nick Jonas' cover shot for 
Flaunt
was recently released, to the swoons of all the ladies and gays--and now we have even more to see with some inside photos. In the newly-released pics that are exploding all over Twitter, Nick is seen in his boxers, shirtless......while grabbing himself. And in another? We see just a little bit of ass!!! All of the promotional work the young man has been doing for his upcoming album is doing a LOT of good. You all do remember that he does have an album coming out right? "Jealous"?? "Chains"??? You've all forgotten it, haven't you? Well, stay tuned for PopWrapped for any new breaking music stories.....or any half-naked pics!
[All images courtesy of Flaunt/People]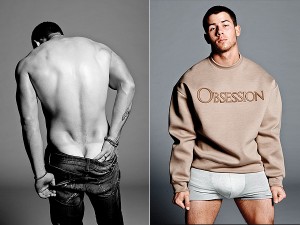 Courtesy of People/Flaunt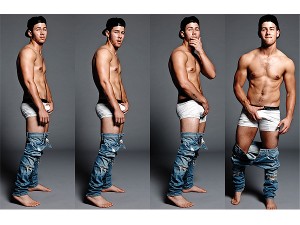 Courtesy of People/Flaunt
Keep Up With PopWrapped On The Web!
Twitter  SoundCloud Facebook Instagram Tumblr Pinterest YouTube