Angy Rivera has spent her entire life fighting, even at a young age before she fully understood it.
Don't Tell Anyone (No Le Digas A Nadie), a documentary that debuted on PBS on Monday night (Sept. 21), takes you on an emotional, poignant journey with Angy during her hardest moments, and her brightest as she shines as an immigration activist for a cause close to her heart.
She and her mother emigrated here from Colombia when she was just a child because, like many immigrant parents, Maria wanted her daughter to have a chance at a better life in a country with opportunities.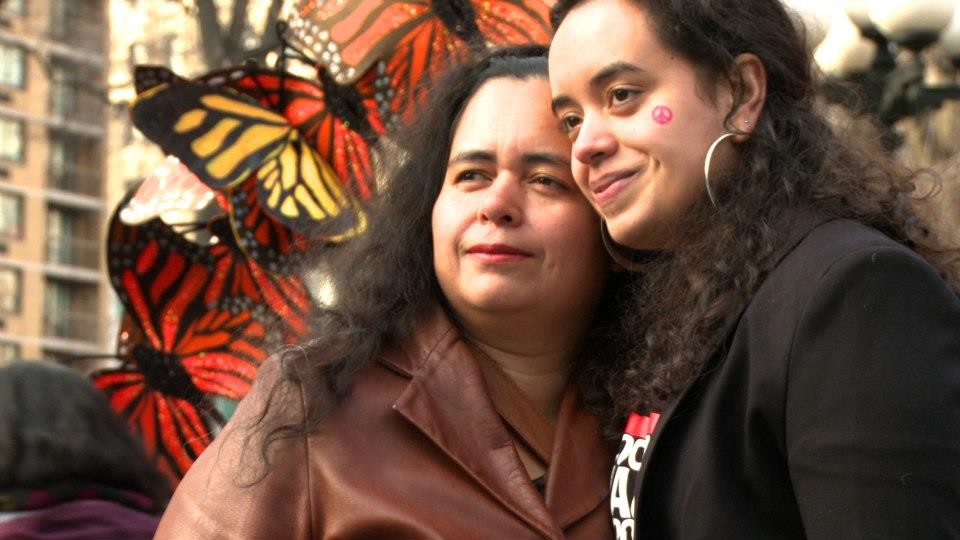 Maria and Angy Rivera [Credit: nodigasfilm.com]
Maria told Angy never to tell anyone that she was undocumented, fearing deportation.
However, Angy's discovery of the New York State Youth Leadership Council (NYSYLC), the only organization in the state founded and run by undocumented students, inspired her to "come out" and tell the world about her status.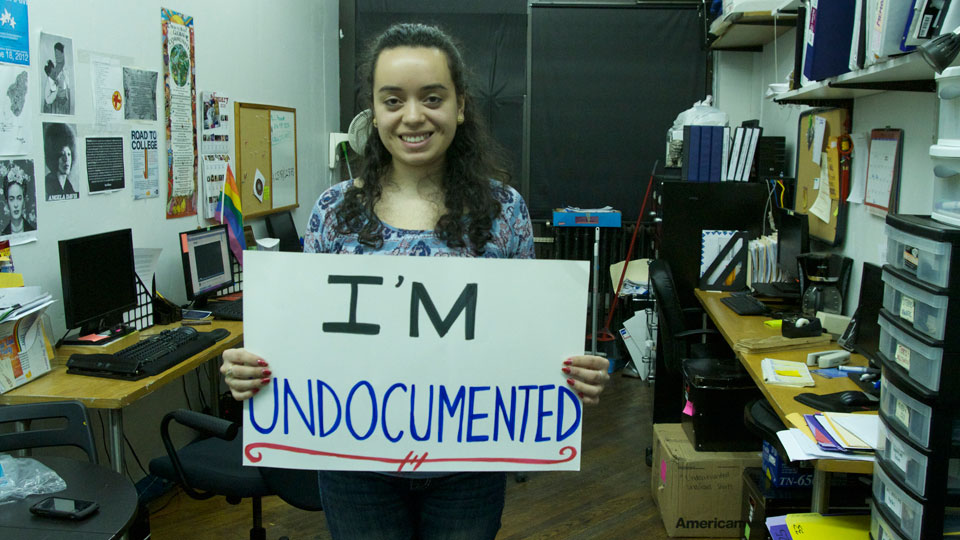 Credit: nodigasfilm.com
She even took it upon herself to start "Ask Angy," the first of its kind, where undocumented individuals can ask her anonymous questions about their shared situations.
No Le Digas also addresses sexual assault, which is painfully common in the undocumented immigrant community because of the fears that run so deep.
Angy shared her own heartbreaking secret related to the topic, but the message is crystal clear: she is a survivor and it doesn't in any way define the woman she has become.
There have been screenings of No Le Digas all across the country already, and they continue even now after its national television debut. According to Angy, the response to the film has been mixed, but comments have been mostly positive.
"I hope people can realize that immigration is so much more complex than just getting on a line and adjusting your status, and that it impacts families and individuals in different ways," she told PopWrapped.
The YLC are tireless supporters of the NYS Dream Act, which would provide undocumented students with access to financial aid. The federal Dream Act, which has constantly been pushed aside, would offer undocumented immigrants an actual path to citizenship over a certain amount of time.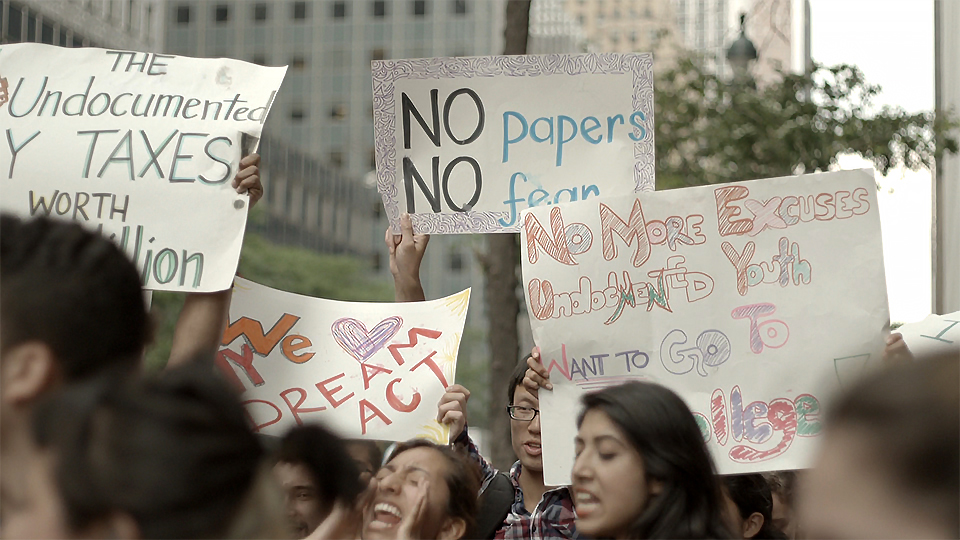 Credit: nodigasfilm.com
Undocumented immigrants, sometimes improperly referred to as "illegals" by people strongly opposed to their presence in the country, have become more and more of a hot-button topic.
President Obama has made strides by opening legal routes for those who arrived as children and, more recently, their parents, but a concrete path to citizenship has constantly been brought up, only to be shot down again.
In fact, many have lost faith in the President, especially when it was revealed in recent years that more deportations than ever have happened under his leadership.
I couldn't help but wonder if Angy has ever felt discouraged, especially knowing that vital legislation has been hinted at so many times, but still hasn't been passed.
"Sometimes when it's difficult to juggle so many responsibilities or when you feel like change isn't coming fast enough," she admitted. "I focus on the people whose lives are changing, even if there is no legislation passed. And I push myself to define what success looks like, and that helps me feel like this isn't just in vain."
Inspiring words from an inspiring movement.
I urge you to find out more about No Le Digas, the YLC, and the Dreamers by clicking on the links below.
The film: No Le Digas A Nadie
The law: The Dream Act
The movement: The NYSYLC and The Dreamers