In the midst of saddening hate, this single photo has brought some much-needed hope to the country.
White supremacist groups took to the streets in front of the Columbia, South Carolina statehouse where the Confederate flag was recently removed based on a court decision, protesting the symbol of "history," as they call it.
During one protest last weekend, this moving photo was captured, featuring a black police officer helping an elderly white supremacist supporter out of the dangerously high temperatures and into the shade.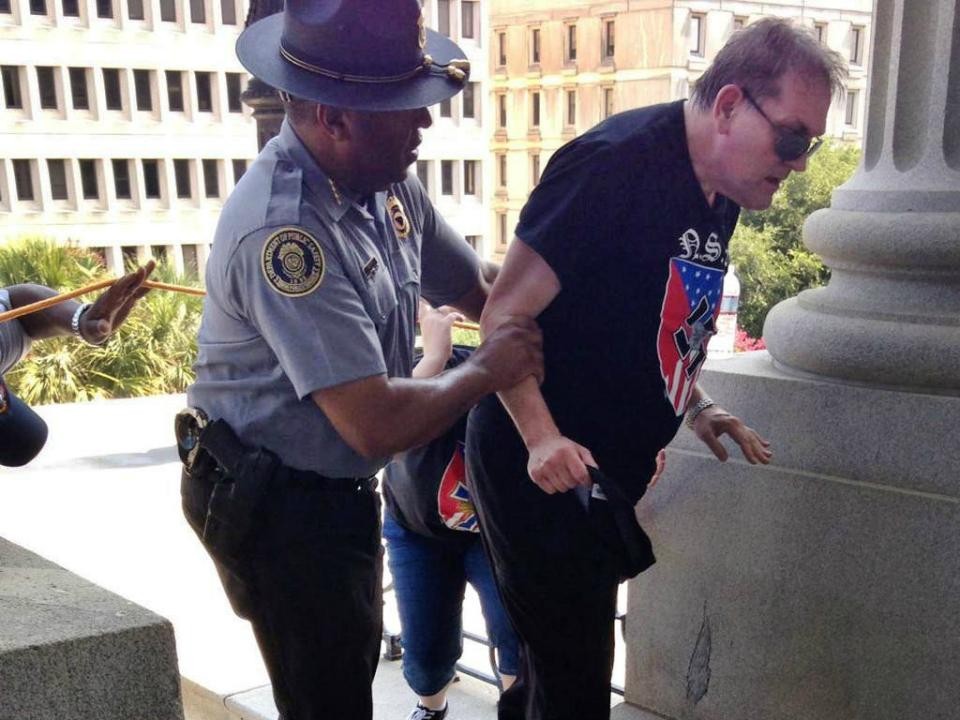 Credit: Yahoo
Officer Leroy Smith's decision to simply treat another human being the way he would want to be treated sent waves across the Internet. Many applauded him, commending his parents for raising him with the right morals, while others, understandably, pointed out that the protester may never have returned the favor if given the opportunity.
Kindness will always prevail, though. No matter how much hate tries to fight its way through.
Officer Smith, I salute you for standing up for doing what's right, as an officer and as a person. The world needs more people like you.