The countdown is on for the much anticipated return of Litchfield Penitentiary's ladies. Orange is the New Black is summer's hottest show and with just a few days left before season three hits Netflix, binge watching fans like myself are clawing at what little scraps have been dangled in front of us.
Netflix taunted fans back in April with the release of a trailer, tag line reading, "Sorry, Not Sorry". During the preview we get flashes of all our favorite characters including the return of Alex Vause (Laura Prepon) who was scarce during season two.
However, if you watched closely, you might have noticed a not so familiar face. Giving Piper Chapman (Taylor Schilling) a wink and a smile, Orange is the New Black teased fans with the incredibly beautiful face of Australian actress  Ruby Rose.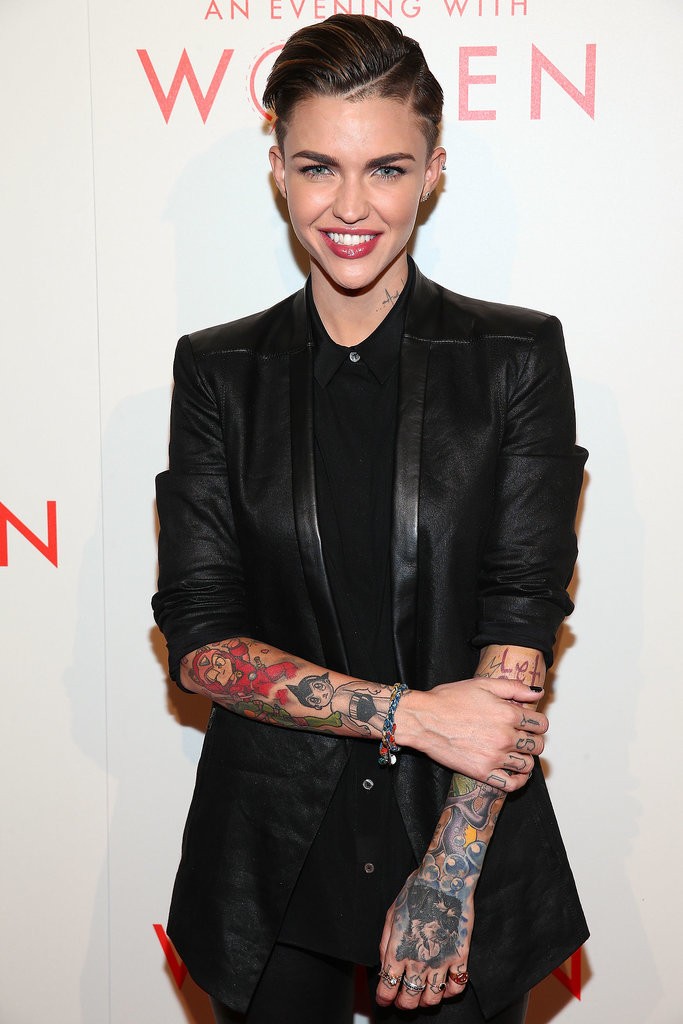 Courtesy of dailymail.co.uk
Given the next month to suffer over who this character could be, it wasn't long before more information surfaced. This is actress/model Ruby Rose first U.S. debut and she will be playing the newest inmate, Stella Carlin, in this amazing ensemble of incredibly talented cast.
Netflix shared another teaser video this past weekend that gave us 10 perfect seconds of the snarky and charming Stella Carlin... and she talks... at last. Check it out here. I have a feeling Team Vauseman might have a challenger, how can you resist that accent?!
Orange is the New Black returns for season 3 on Netflix June 12th
.
Keep Up With PopWrapped On The Web!