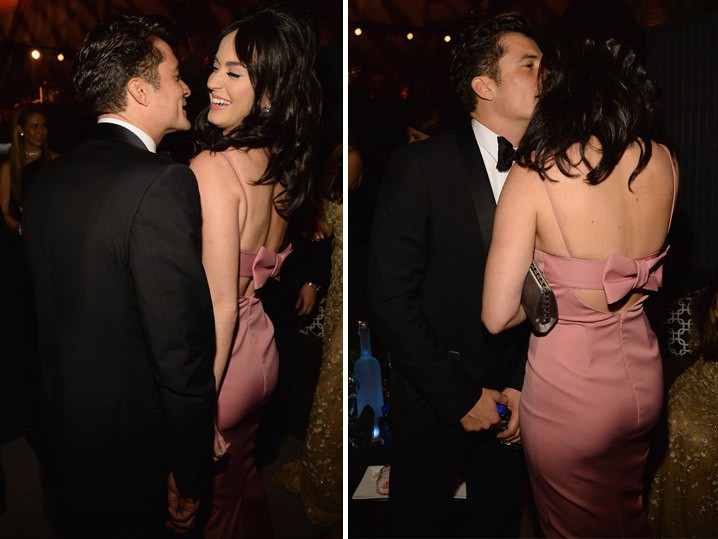 TMZ
Orlando Bloom and Katy Perry have decided to go their separate ways after almost a year of dating but apparently, they never intended to be in it for the long haul anyway. Multiple sources are reporting that the ex-couple never actually planned to be together long term, which comes as a shock to those of us who were on the outside looking in! Just as recent as January, the 32-year old singer surprised Bloom with a 40th birthday party. To top it all off,  he was overwhelmed with glee when his mom showed up via an invitation from Perry. Bloom posted the emotional moment to his Instagram:
"Best gift ever surprise visit from me mum," he captioned the picture. 
The two first went public with their relationship last March after making an appearance together at the 2016 Golden Globes, and they've been inseparable ever since. Bloom was often seen with the "Fireworks" singer having private romantic getaways, kissing underneath the moonlight, and traveling around the world. They had even gotten quite acquainted with each other's families, celebrating special events and holidays together. Sources close to the pair are now speaking out about what seemed like a match made in heaven. One Perry source said though that, "it became more and more work to make it work." 
Bloom's friend even admitted that things have been shaky between them for a while. Other friends are saying prior to this, marriage had been discussed between the two, but Perry -- who was formerly married to actor Russell Brand from 2010-2012 -- was reluctant. Although, this is a little confusing being that it was "never supposed to be serious." 
Rumors are now circulating that the breakup was possibly the cause of a brunette bombshell named Erin McCabe, who is the daughter of Global Green President, Les McCabe.
The two were spotted at a dinner Tuesday night looking very flirtatious as Erin whispered something in The Pirates of the Carribean actor's ear. We aren't sure what's really going on, but we hope both parties will find solace during this matter!