It's no surprise that fame is found in the strangest places, even behind a cash register. Alex Lee was your typical 16-year old guy. He goes to school, likes games, plays soccer, and works at Target. All of the fame started with a tweet from @auscalum who posted a picture of Alex with the caption "YOOOOOOOO."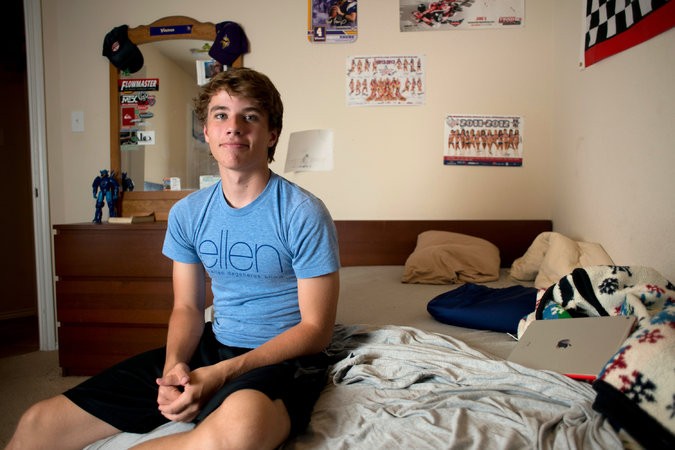 Courtesy of NY Times
Suddenly the internet was booming. #AlexfromTarget went from a 140 followers to about 100k in a single day! He was unaware of his fame until his manager showed him a picture of him on Twitter. Lee really had no idea. Suddenly the fan girls began flocking to him. He now gets stopped at school, at restaurants... pretty much wherever he goes! According to Lee's parents, they are quite pleased with his fame, describing Alex as a shy, but very kind person. Alex has a girlfriend named Lindsey, who he met in Chemistry class during an assignment. They began a romance after sharing some chicken! Though the fame has been all fun and games, there's always those who don't agree with it. Alex (along with some of his family members) has been receiving death threats. Alex has expressed his need to stay in his home for fear of whoever may bother him. The internet definitely is a scary place; Alex has learned both sides of it. Alex Lee is not any different then your average high school student. He hopes to help children one day in Asia, and according to his Twitter page, he really wants an Xbox One. Fame can either love you or hate you, but it is never easy. #AlexFromTarget can be found on
Twitter
,
Facebook
, Instagram, Best Vines, as a meme... you name it. This guy sure is popular!
#Alexfromtarget got famous for nothing, now #GetLaurenOnEllen http://t.co/UPMr6J8Yit — Drizzy (@Drrake) November 10, 2014
Pretty sure this was meant for #alexfromtarget pic.twitter.com/WoeJ9pCPZF — Legolas (@DallasTheHuman_) November 9, 2014
http://www.youtube.com/watch?v=Y11t6LB5QkA
Keep Up With PopWrapped On The Web!