Tarra Matthews
Senior Content Editor
@tlcm_16
With just over a week to go, it's time to get SUUUUPER excited for Vidcon, my fellow YouTube Lovers!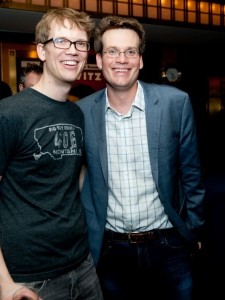 Courtesy of Andrea Fischman
Now for those of you out there scratching your head asking, "What the heck is Vidcon?" let me give you the quick run-down. Vidcon is the brainchild of John and Hank Green, aka the
VlogBrothers
of YouTubedom whom have grown a year-long experiment into an online/offline 'Empire' of sorts including: SciShow, Sexplanations, CrashCourse, and the Lizzie Bennet Diaries (amongst others). The fans/members of the Green Brothers' nation have come to be known as Nerdfighters and include thousands of people from all ages around the world including UK Olympic gymnast Jennifer Pinches.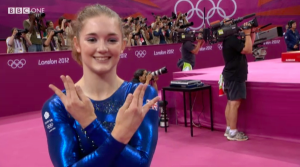 Courtesy of BBC One
But, back to Vidcon. This year marks the 5th anniversary of the conference; which brings together YouTube creators/celebrities with industries leaders and fans, all within the confines of the Anaheim Convention Centre in Anaheim, California. This year's conference will be attended by upwards of 18,000 people and  will include a stellar lineup of special guests from Will Weaton and Chris Hardwick to Jack & Finn Harris, Gunnarolla, Charlie McDonnell and Zoella. For those of you in the YouTube/online/entertainment industry, there will be panels featuring talks from some of the heavy hitters including DreamWorks Animation CEO Jeffrey Katzenberg, YouTube CEO Susan Wojcicki and Maker Studios CEO Ynon Kreiz. The industry track at VidCon is designed to allow those in the ever-changing world of online video interact with each other, share stories and tips to help everyone improve. So what if you're going to VidCon? Are you prepared? Whether you're a Con veteran or a Con first-timer everyone could use a little help to get themselves sorted before the get into the fury of Anaheim. Here is Hank Green to help you out with what's going down for Registration, Community Panels & Meeting Creators [embed]https://www.youtube.com/watch?v=5dfaYOKw9Mw[/embed] [embed]https://www.youtube.com/watch?v=VCt4-LN-yXk[/embed] [embed]https://www.youtube.com/watch?v=eLDcjmvafHc[/embed] Have you been to VidCon before? Do you have any tips for newbies? Leave them in the comments below and we'll see you at VidCon!
Keep Up With PopWrapped On The Web!