The heatwave which hit India last month has this time around made its home in the Pakistani province of Sindh, in particular its capital city Karachi.
While seething hot weather is a common occurrence during the months of summer in the city, Karachi's s previous highest recorded temperature was in 1979 at 117F. Not only have temperatures heated up to 115F, but several power cuts have also occurred throughout the city, in places as major as shopping malls, due to the high electricity demand which came with rising temperatures.
However, the scenario grows worse when one realizes that, with the majority of the city's people being Muslim, many are fasting during the day as part of the holy month of Ramadan.
A total of 224, as of yet, have been presumed dead, with 150 bodies instead of the daily 20 being brought into the NGO Eidhi's morgue, situated in Sohrab Goth, a suburb of Karachi. Many of the deaths in the elderly have resulted from intense dehydration, fever, and gastric problems.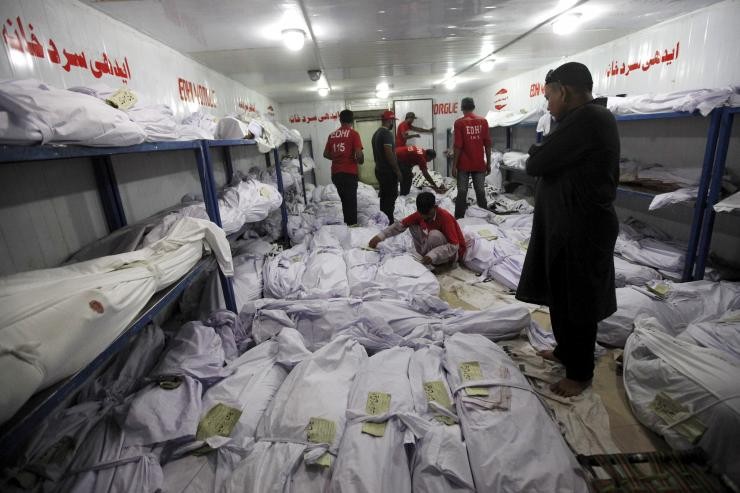 Credit: ibtimes.com
As well as the reported dead, several other hundreds are currently being treated at hospitals around the province. Angry protests, putting blame on the government's electric company, Karachi Electric, have occurred in the city since news of the deaths broke out.
It is hopeful that the province's weather may get cooler sooner than later, as the human body is generally known to survive best at 98.6F, hence proving the exhaustion and the daily routine hindrances which may occur after the surrounding air hits the 102.2F mark.