It's the 2015 Paris Fashion week again, and it's time to cry over how little money we have: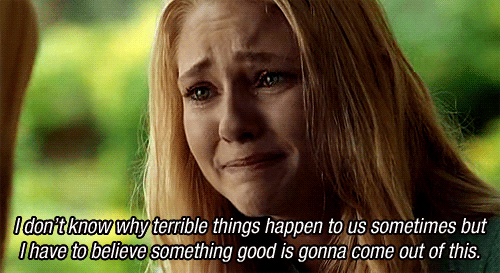 goodreads.com
But hey, at least we can gawk and dream, right?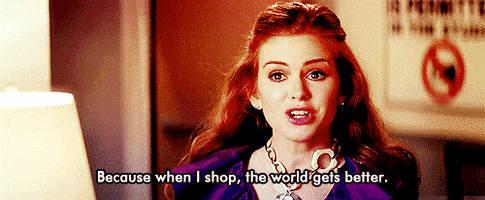 Giphy.com
You can never truly go wrong with black and golden accessories. It gives you that air of 'I woke up like this' because of how effortless it appears to be, making you the envy of well, everyone. Valentino showcases this with a few of the looks with what appears to be a cross between a dainty Medieval lady + warrior princess + Roman goddess, all while keeping it modern and chic.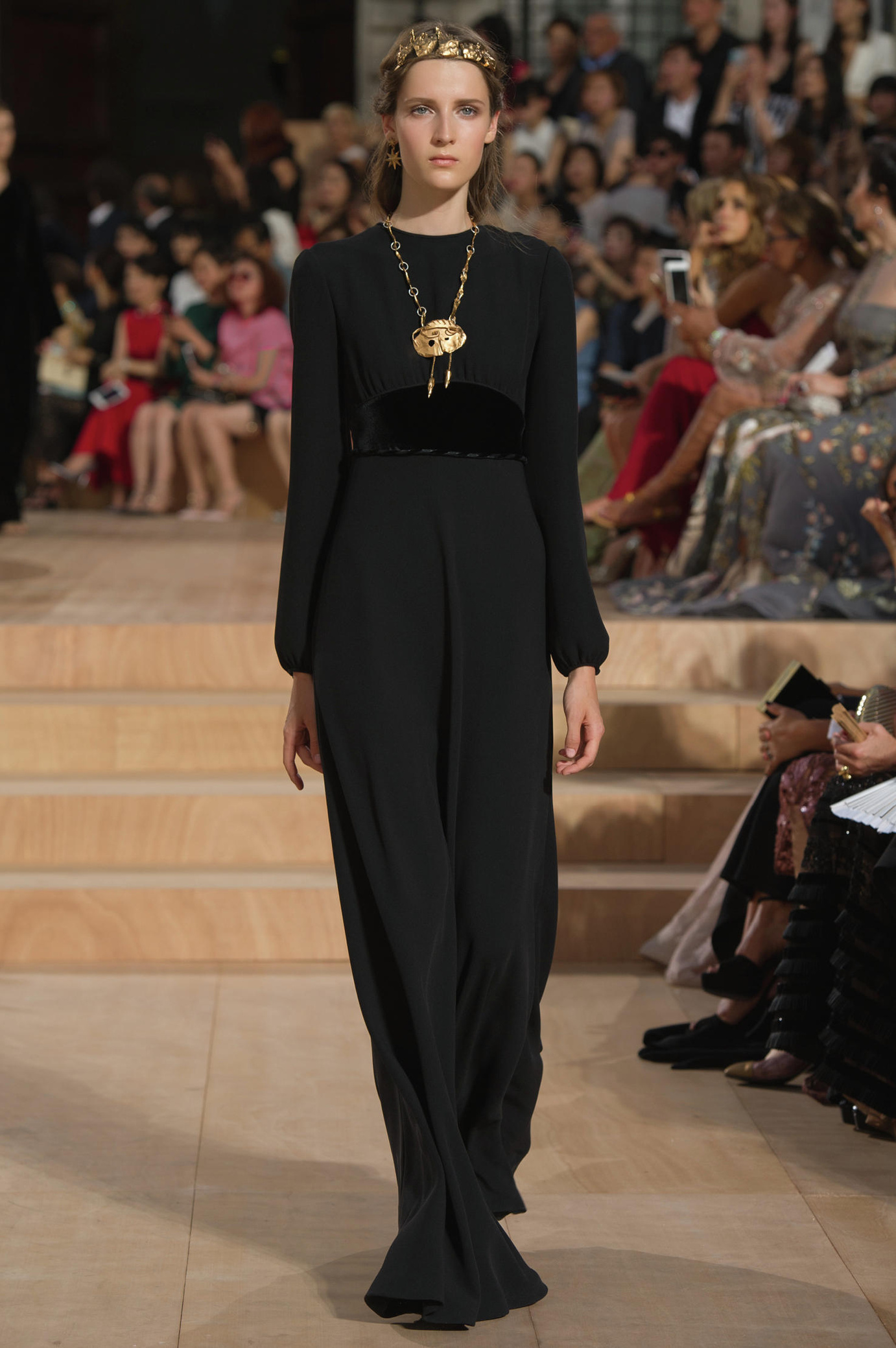 Credit: Vogue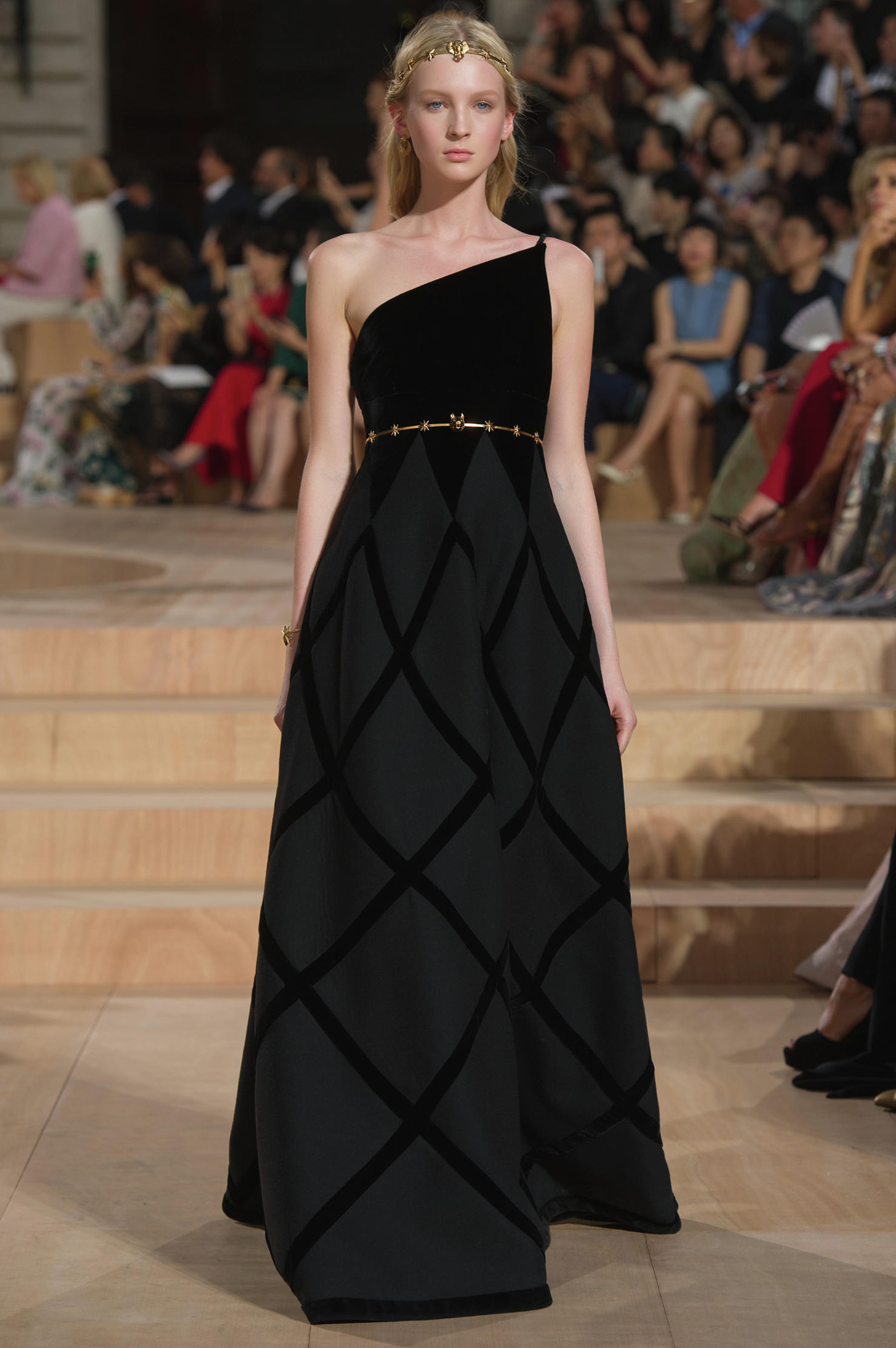 Credit: Vogue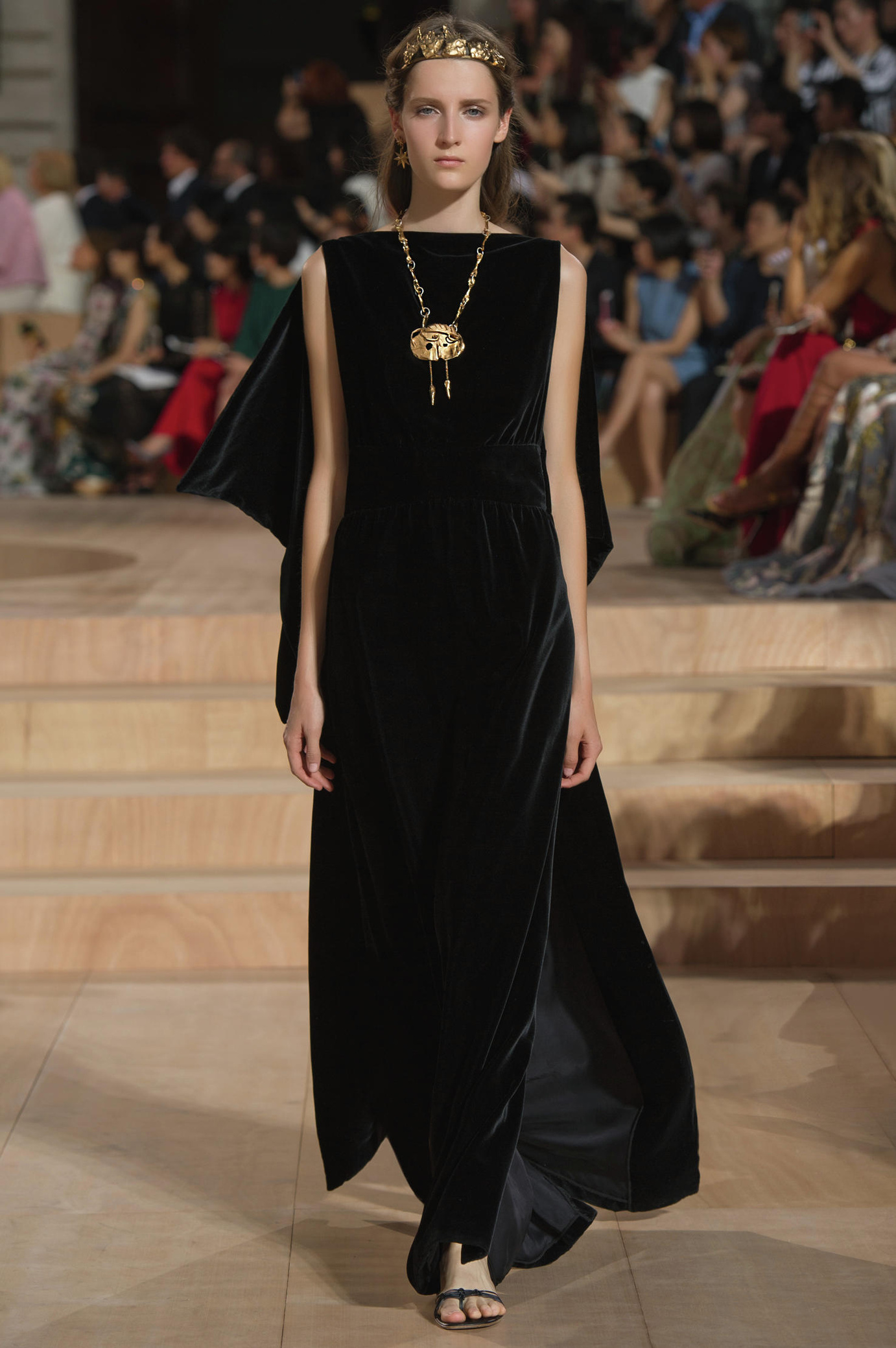 Credit: Vogue
Oh, a little lace and sheer fabric here and there is perfectly okay, too.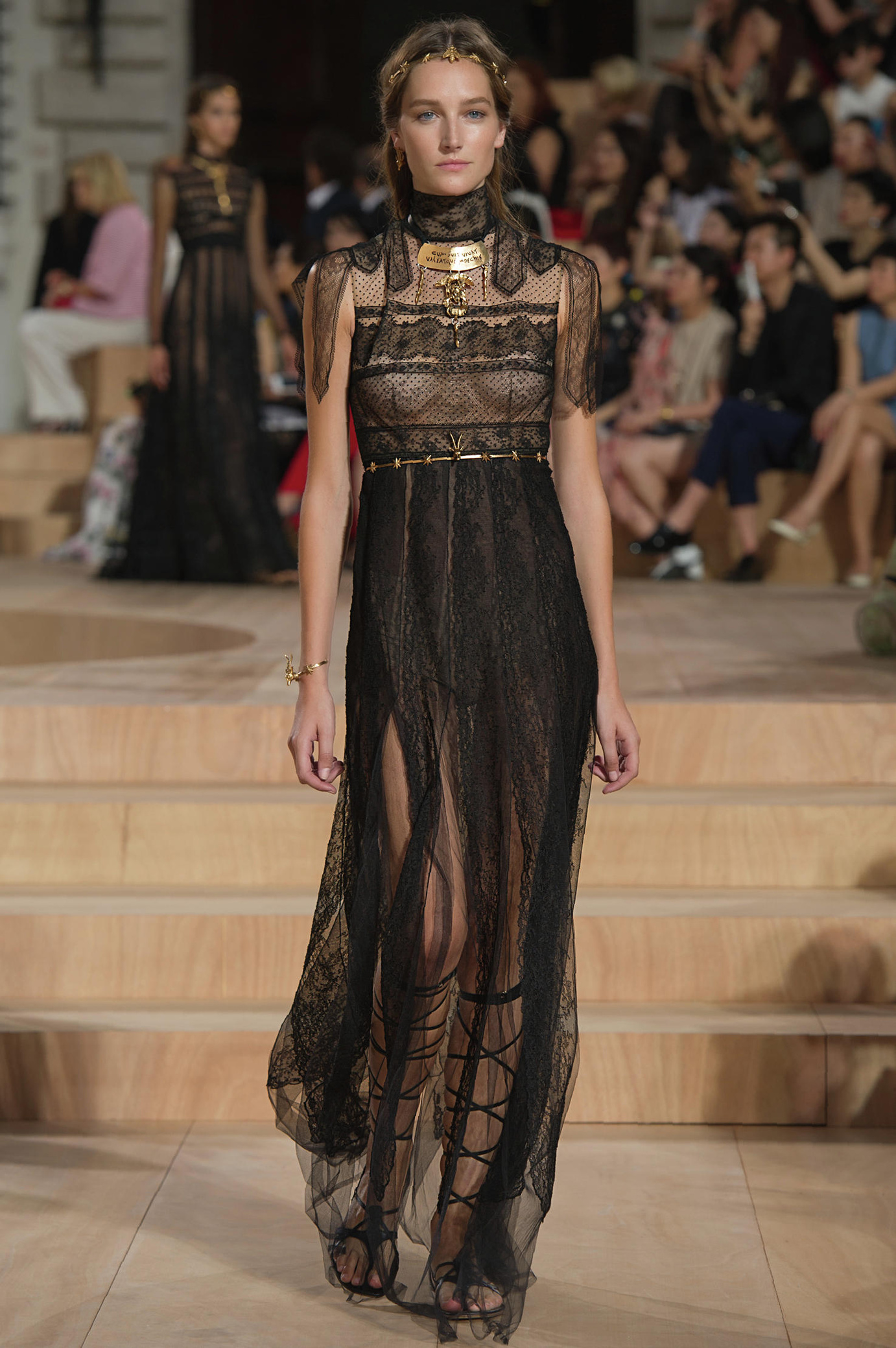 Credit: Vogue
I bet this would have been in Vogue way back then, just saying.
Next, Valentino mixes it up with a shade of red, making us go 'ooh la la' to our hearts' content.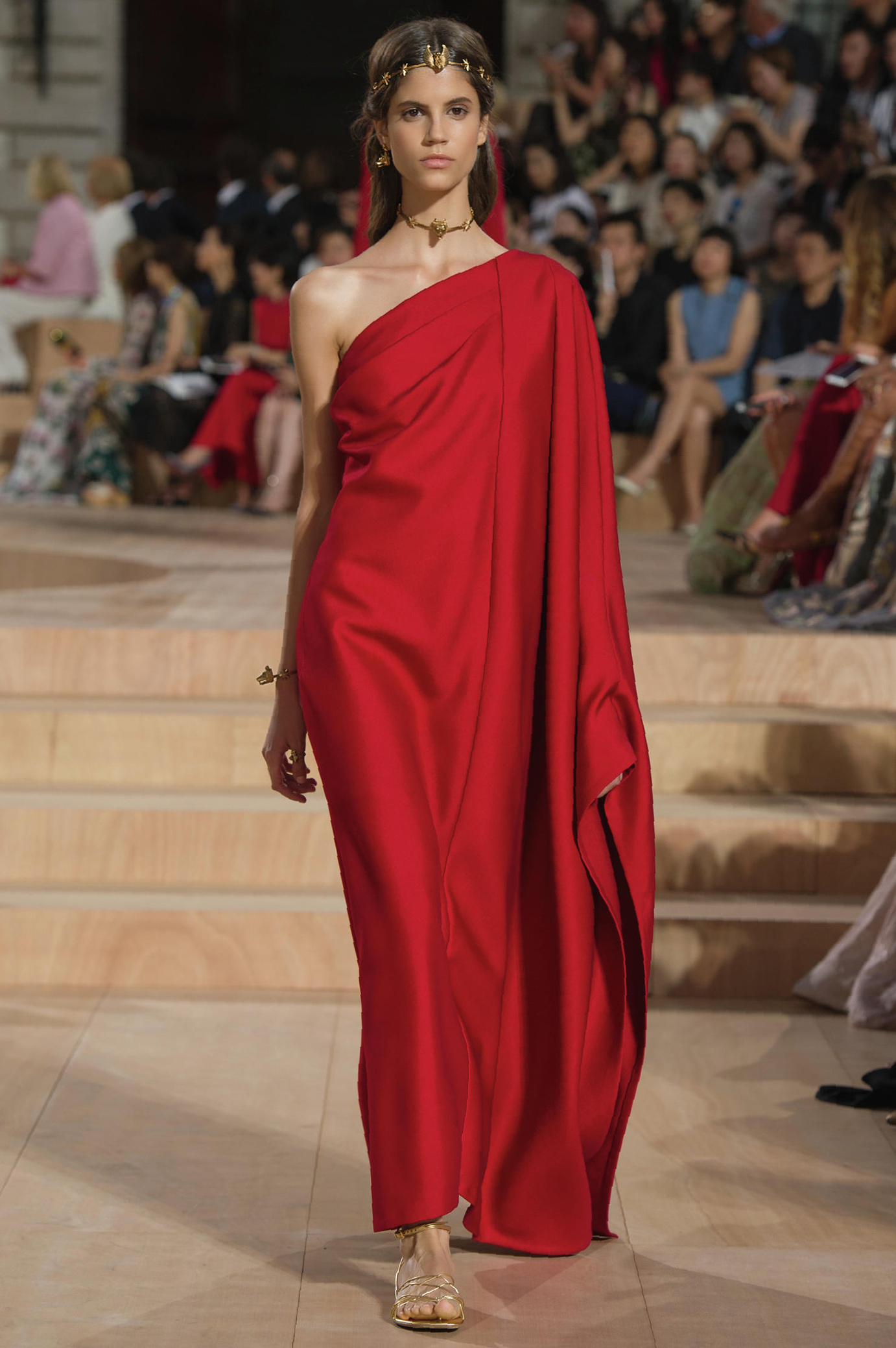 Credit: Vogue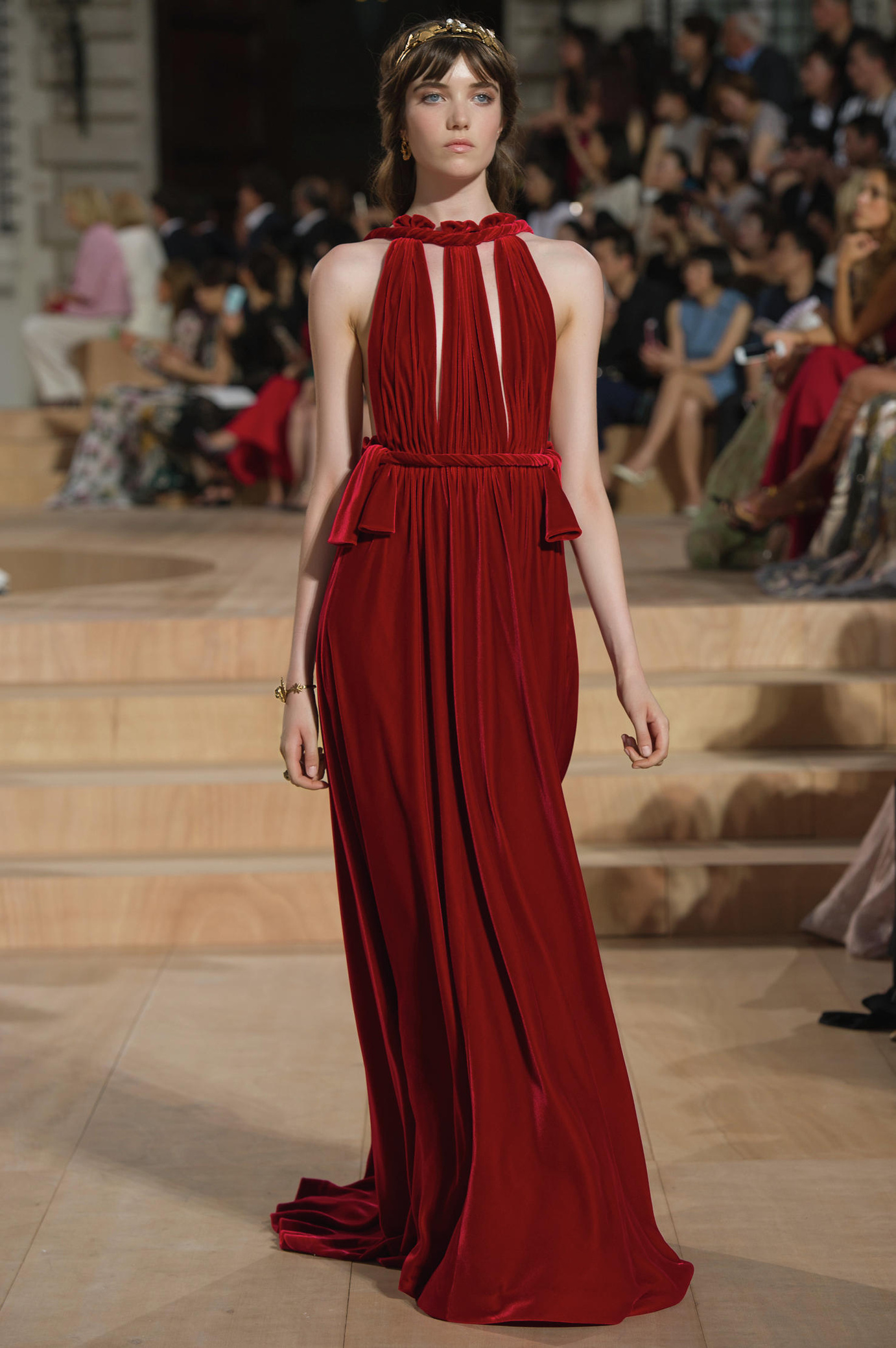 Credit: Vogue
Seeing that this is a Fall/Winter collection, why not add autumn-colored textures, too?
Like flowers and leaves.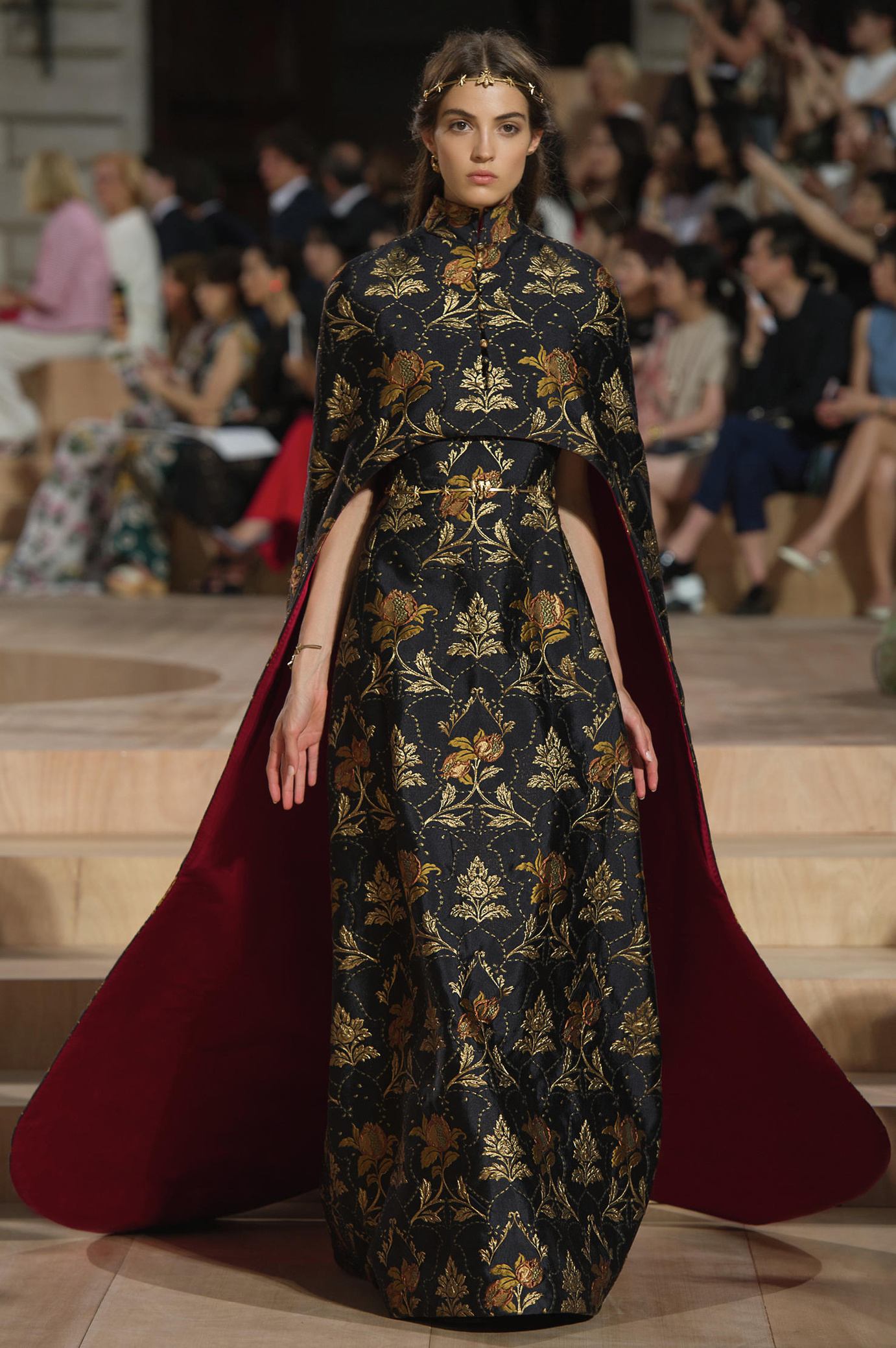 Credit: Vogue
Definitely more leaves.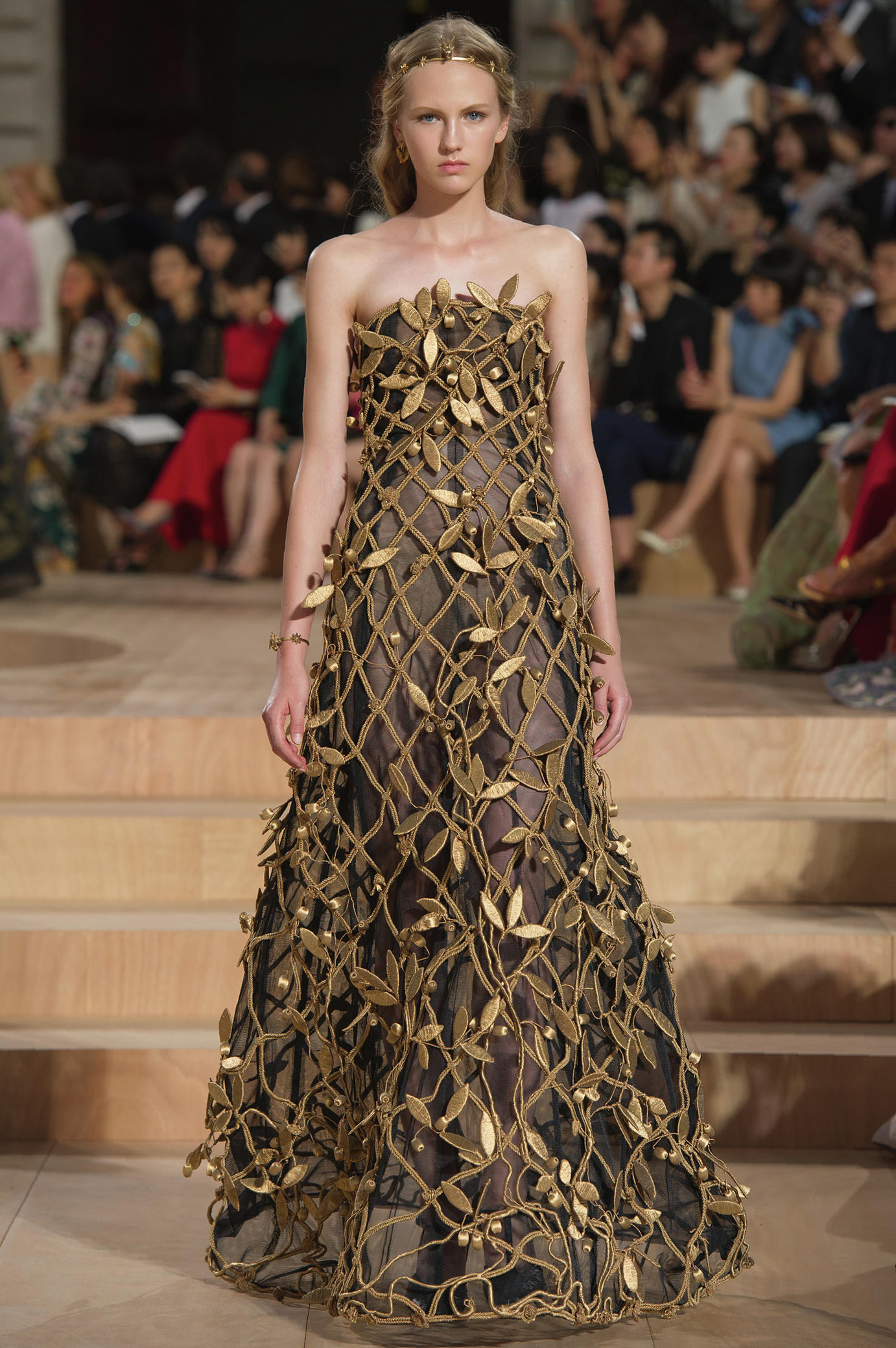 Credit: Vogue
Oh, yeah. MORE LEAVES!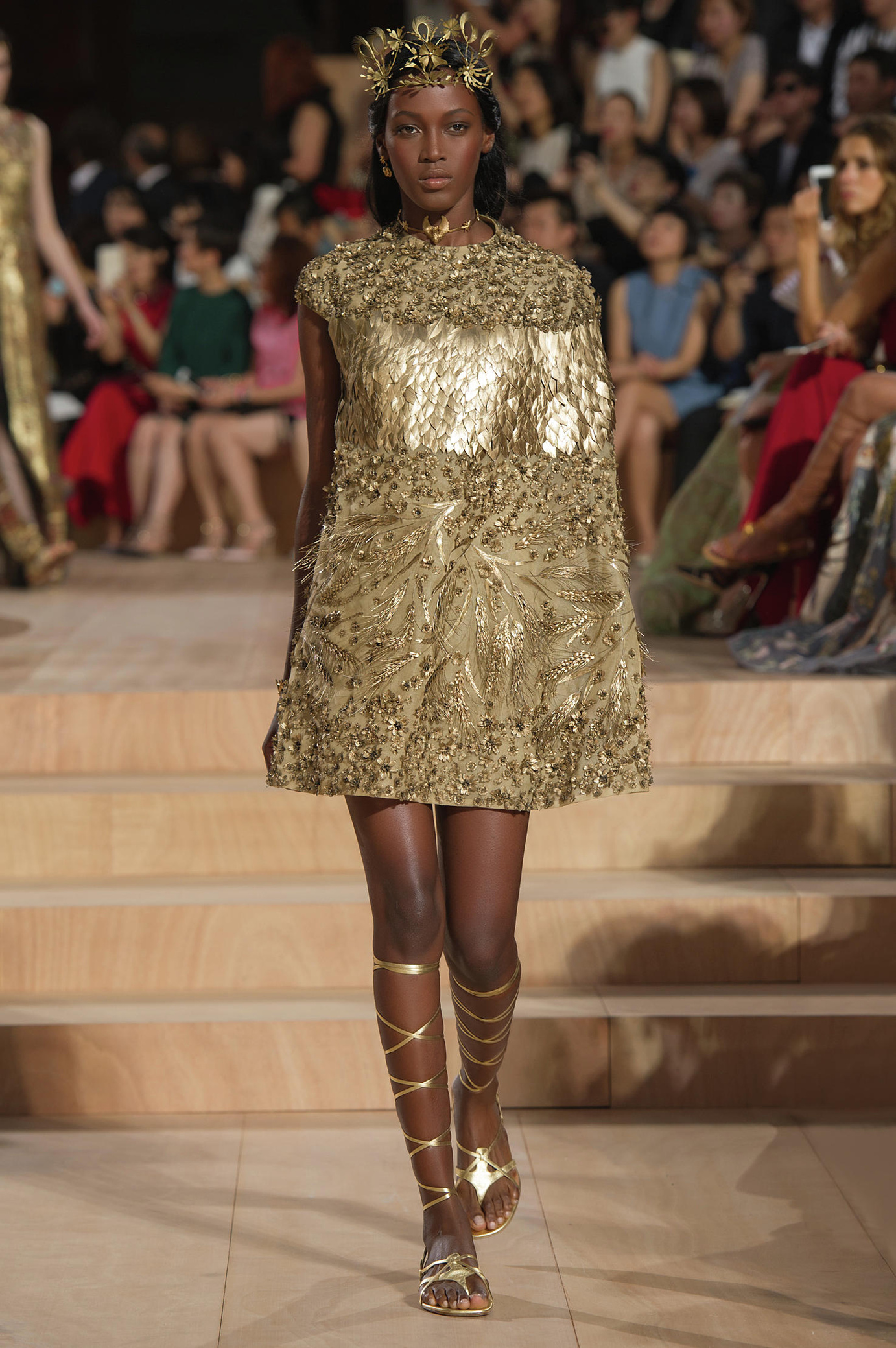 Credit: Vogue
And...carpet?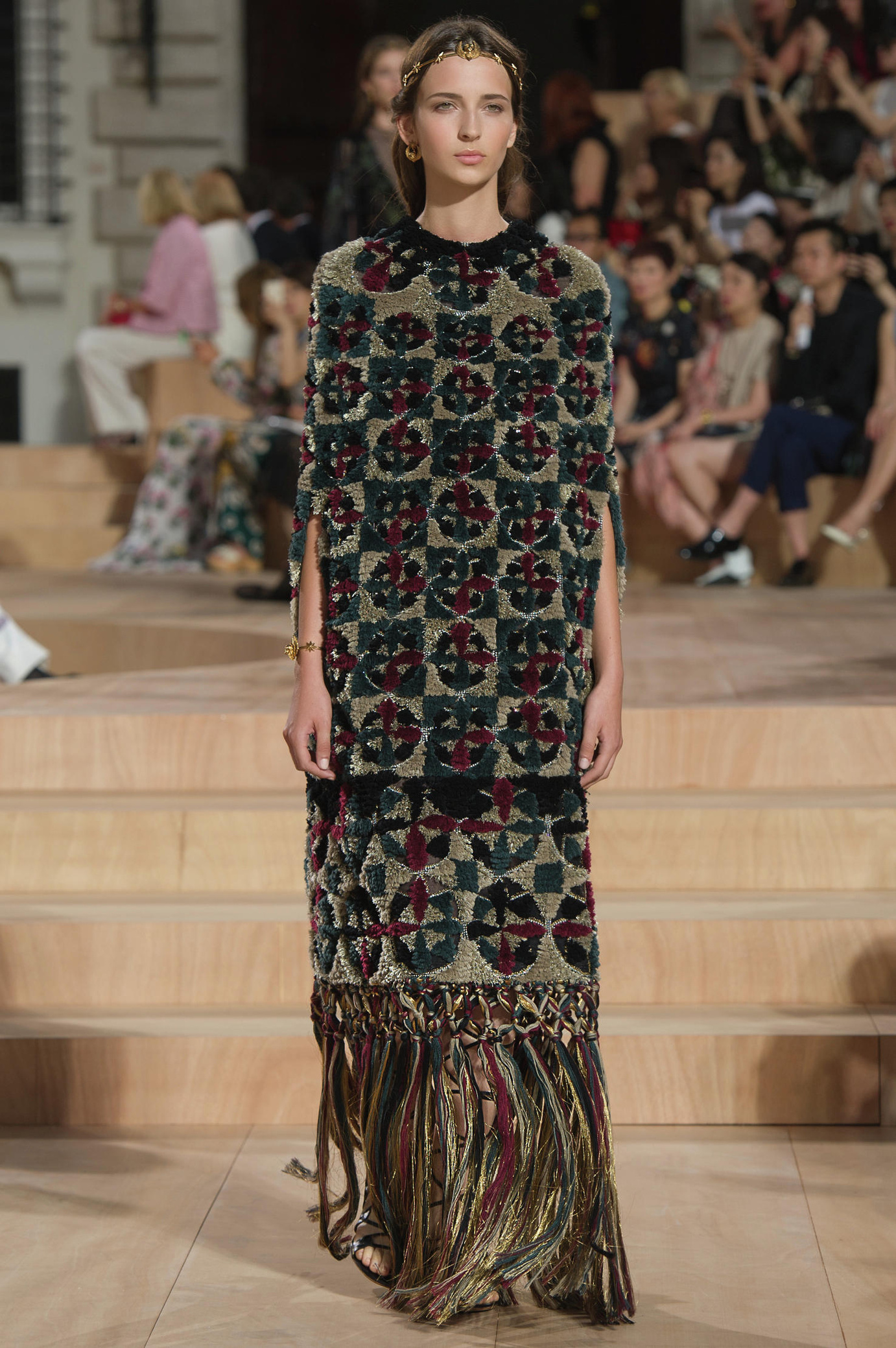 Credit: Vogue
Pros: You'll ALWAYS be the stylish one in comparison to your peers, you'll have the perfect outfit for destroying your enemies (I'm not kidding, maybe), and you've basically ascended to being an autumn goddess that knows how to pack a punch or two.
Cons: You're more likely to freeze to death if you happen to live in an area with tons of snow, even if you're wearing a carpet dress.
In all seriousness, Valentino has done an amazing job. I love how he kept it simple and added elements of the upcoming seasons, color and texture wise. Even that carpet dress isn't so bad.