Kate McHale
Senior Staff Writer
Sing Me Home
. Some of you may already be familiar with the musical, but if you aren't, you might want to go ahead and refresh your memory
here
. It's definitely worth your time. If you haven't already guessed the three talented gentlemen, they are Telly Leung, Dominic Barnes, and Curt Mega! Some of you may be familiar with the trio due to their stint on the hit TV show
Glee
as a part of the powerful choir group known as the Warblers, or their other fabulous endeavors on Broadway and other television shows. The first person I had a chance to chat with was Telly Leung, who is extremely excited to be a part of the NYC performance of
Sing Me Home
. A veteran on the stage, he has been intrigued with Broadway ever since he watched
Into the Woods
on PBS back in his younger days. Growing up, his parents where never the quintessential stage parents, and never forced him to take dance or singing lessons. Telly found his way to performing on his own, which he feels makes him appreciate what he does that much more. Of course Telly has had the opportunity to be a part of iconic Broadway performances such as
Rent and Wicked
, he had this to say about his experience with
Rent
, "It (
Rent
) was more than just a show it defines theatre for that era. People were able to relate to the show at the time, which then evolved to girls understanding
Wicked
and what went on in that show."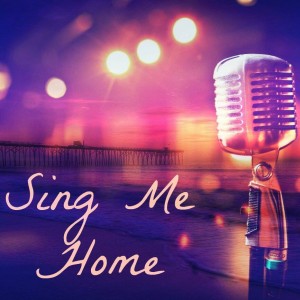 Courtesy of Twitter
When I asked him Broadway or TV he was quick to say, "I will take a job whether it is on Broadway or in television, especially since it is so hard to get a job in the industry sometimes." Though he was quick to add: "Broadway actors truly are the blue color actors of the industry, for 2 hours on stage everyone is so enthralled with you and you're famous, even for the 10-15 minutes after the performance wraps people wait to get that autograph. But after all the hustle and bustle is over the actors just fade into what is the NYC chaos." Of course, I couldn't pass up the opportunity to get just a few details about his time on
Glee
, which he described as such a wonderful experience. When he got cast as a Warbler, he instantly gained a group of brothers. Initially, he was quite surprised with the fame that came with the success of the Warblers directly after the premier of "Teenage Dream," which was his favorite memory on
Glee
. Going into
Glee,
he didn't have a twitter, but he let one of his Warbler friends talk him into joining the twitterverse. Last year he found it so jarring that, when a group of Warblers visited the G3 convention, they were overwhelmed with the outpouring of support and excitement that welcomed with. The fact that fans from all over the world were so invested with the show was incredible. With all that being said, the project everyone should check out and go see is his current project, 
Sing Me Home
. He first got involved with the project through his very dear friend, and a major creative force behind
Sing Me Home, 
Amber Cassell. Apparently, she 
asked
him to be a part of it. Amber actually produced his first solo show, and has always taken such good care of him that this performance was something he
had
to be a part of. Not to mention they were performing at his favorite theatre, The Laurie Beechman Theatre. Everything just seemed to fall into place!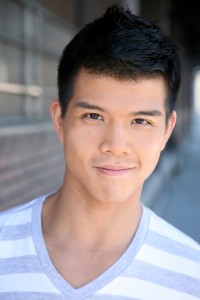 Courtesy of glee.wikia.com
When I asked Telly what people should take away from the show, there was no hesitation: "finding yourself." Lexi, the main character is his character's (Charlie's) best friend, who also happens to be a pop star vying to make a comeback but that doesn't come with its setbacks both in her personal and professional life. When she's hit almost rock bottom there is only one way to go, and that's up. Telly described it best: "It's how you get back up. People get sucked into technology, and pop cultures that it's easy to forget the stars are human too." During the entire conversation, Telly was just brimming with absolute pride about his opportunity to be involved with
Sing Me Home
, and it is so easy to see why. This show is bound to be breathtaking! Not to mention the 13 original songs by Kristy Hanson. So, what are you doing? Make sure you check Telly, Amber Cassell, Mandy Gonzalez, and the rest of the New York City team's performance of
Sing Me Home
on July 20th and 21st! Of course there was one last question that I was dying to know: who is Telly's favorite artist, and what song can he just not stop singing? His answer: none other than the amazing Whitney Houston! Her songs "inspire him to sing." When she sings, she makes everyone, including himself, feel something. Where can you buy tickets, you may be inquiring? Well, you're in luck! Head over to
www.NYMF.org
, and don't hesitate to donate to their project at
www.indiegogo.com
. Is it July 20
th
yet?  I just cannot wait for this amazing production to shine! Check back for our chat with both Dominic Barnes and Curt Mega. Also, make sure you follow @SingMeHomeShow and follow the amazing Telly Leung (@tellyleung) on twitter!
Keep Up With PopWrapped On The Web!