Peloton is revolutionizing how we take spin classes with stationary bikes that feature an interactive video display. We got to try out a Peloton bike and complete a workout while at SXSW in Austin, Texas!
So what's the biggest difference between a Peloton bike class a regular spin class? Unlimited access. Peloton's had as many as 427 people join one class! It's not like a normal spin studio where there are only twenty or forty bikes. And with Peloton, you're not restricted to working out at a certain time as videos are available 24/7, and travel time to and from the gym is eliminated.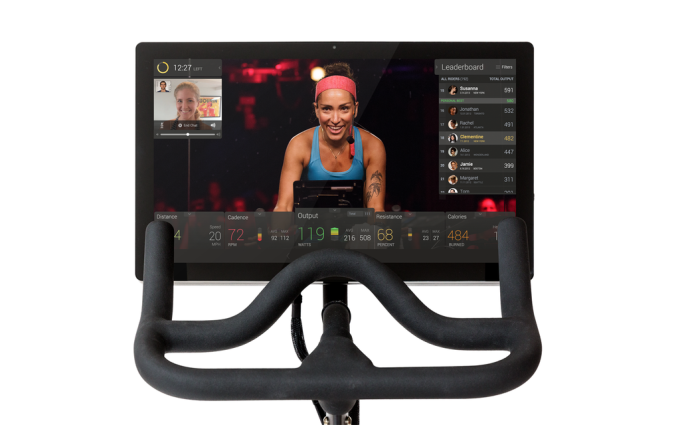 Peloton
If you want to participate in live classes, the NY streamed social workouts are offered multiple times per day, but you can also access over 3,000 recorded classes and set your own time range.
Getting bored of your living room wall or of the studio space? You can also choose a scenic route and have your screen transform into a gorgeous landscape as you virtually bike through your favorite vacation spot. The touchscreen hooks up with bluetooth and allows you to choose your favorite genre of music and your coach! 
There's also an iPad and iPhone app, so if you want to take a class while working out at your own gym, you can still stay on track with Peloton! The stats are pretty incredible, and I found the data display to be logical and motivational. 
To ride the bike properly, Peloton has riders wear shoes designed to clip into the pedals. This allows you transition from sitting to standing positions, and change speeds, with ease. The shoes are very comfortable and never slowed me down from being able to ride right along with the class.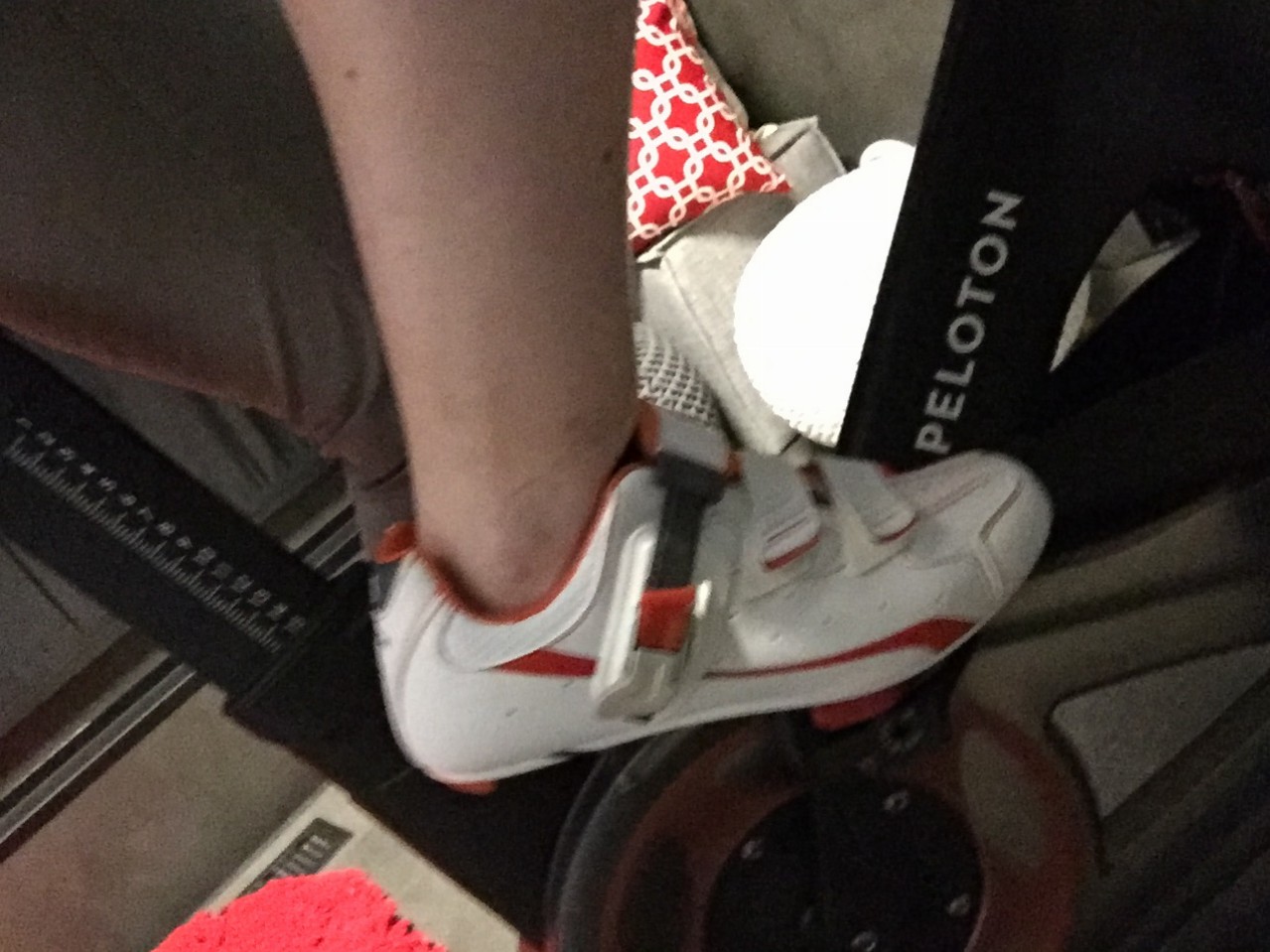 Peloton
I'll start off by saying that I have only ever taken a handful of spin classes in my lifetime, nor am I a cyclist, but the Peloton bike was easy, social, and an amazing workout! The only thing I needed some help with was getting my feet to want to stop pedaling (literally, but once I learned a trick for popping out my shoes, I was good to go for another ride!). 
As someone who gets bored with exercise easily, the endless amounts of pre-loaded classes, along with the visual and music preference options would help ensure that the Peloton bike could seamlessly worked its way into my daily routine. 
Whether you're in a pod at SXSW, or going on a bike tour of Italy from the comfort of your own home, the Peloton experience is going to quickly be the newest trend in spin fitness. 
Check out some photos from the event below and be sure to watch the full video released by Peloton that showcases more features of the Peloton bike!
[gallery size="large" type="slideshow" ids="130214,130211,130210"]
To learn more about Peloton, purchase a bike, and discover the social spin magic, visit their website! You can also follow them on Twitter and join the conversation with #RidePeloton!