The reputation of PETA has really gone to the dogs (pun intended) over the last several years. The animal rights group seems to be focused primarily on stupid, ineffectual publicity stunts rather than anything truly beneficial to animals.
The group's latest attempt to grab the spotlight is a perfect example. The organization contacted the British pub called "Ye Olde Fighting Cocks" and asked them to change their name to "Ye Olde Clever Cocks" in an effort to "celebrate chickens."
https://twitter.com/PETAUK/status/600996104197509120
Considering 'Ye Olde Fighting Cocks' is a famous landmark recognized as Britain's oldest pub, there's obviously not even the slightest chance they would change their name, particularly for such an idiotic reason.
Pub landlord Christo Tofalli responded to PETA's request with the statement:
"Every time someone comes in to this pub, they are being exposed to a bit of the country's history and we celebrate the fact that cock fighting was abolished more than 150 years ago. From the feedback we have received we can see that our customers from wherever they are feel strongly that it's important to preserve our national identity as well as local history."
The pub, located in St Albans, has origins that date back to the eighth century. The location has seen several name changes over the years, but "Ye Olde Fighting Cocks" has been the moniker  since 1872.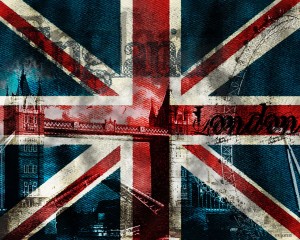 Pub patron Robert Oakhill responded to the proposed name change with expected distaste:
"The thing that appalls me is the total lack of appreciation of history. The current name informs us about the past. It enables us to contemplate the great advances that have been made. The new name is, to use the most appropriate critical term, 'bonkers'. "
Looks like you really laid an egg with this idea, PETA.