Photographer Frank Glick got a shot that most people would wait their entire lives for and, quite rightly, the image has gone viral.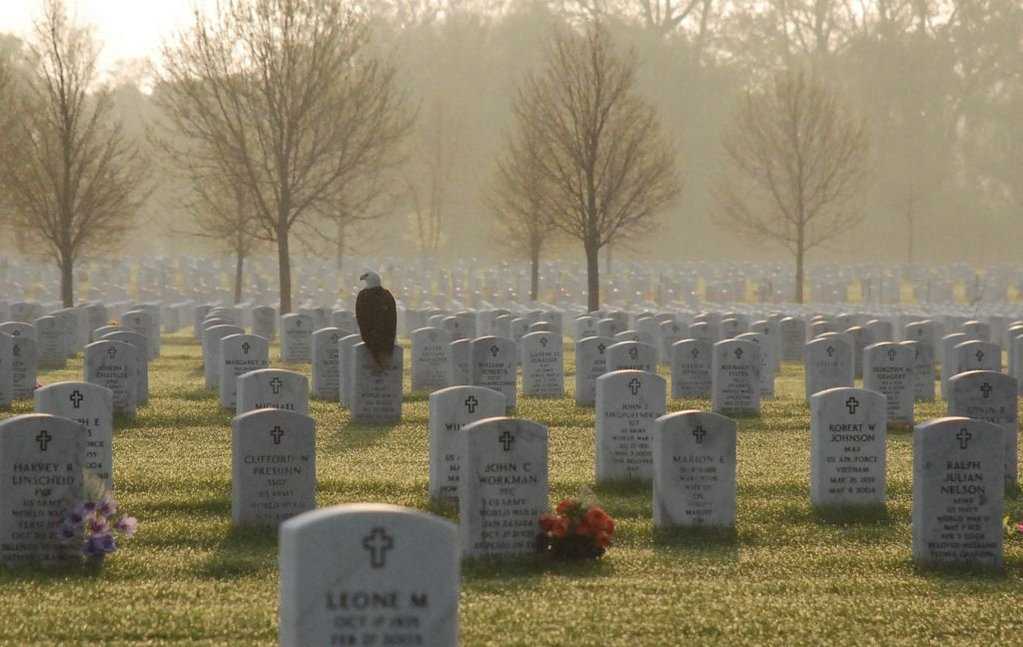 Glick's Amazing Image
Apparently Glick, an amateur photographer, was driving to work when he spotted a Bald Eagle perched atop a gravestone at Fort Snelling National Cemetary. He took over 60 shots of the bird with his old Nikon camera and decided on his favourite before trying to track any relatives of the soldier whose graveside the eagle had decided to stop by.
He managed to get in touch with Maurice Ruch's widow who was thrilled to receive a copy of the iconic shot! How lovely.
Glick, who was in an out of hospital, was suddenly inundated with messages from all across America and even as far afield as Afghanistan. (If you want to contact him about using the photo his email is liketophoto@yahoo.com but have some patience! )
"It's been pretty hard to keep up with this stuff," Glick said from hospital. "It's pretty amazing what's going on."
One of his letters from Atlanta read, "You have no idea just how much this photo and story mean to so many of us who have served. We do not ask for special treatment; we do not ask for your gratitude; we don't even ask for your patience when we occasionally 'geeze' with old stories. We would like to have some understanding just how much service to this great nation means to each of us. Your picture and story show me that some do understand."
Unsurprisingly some people were ready to troll the internet, claiming the picture was a fake, that it was altered. As Glick pointed out; "If I had Photoshopped it, I wouldn't have the eagle's tail covering the name."
"It's just got some quality about it," said Glick. "Sure, I wouldn't mind getting rich off of it, but that probably isn't happening. It makes people feel better. It makes them feel warm and fuzzy. That's what it's for."
And that it does.