Looks like Pokémon Go trainers are about to get a new update to look forward to! It's been a week since the release of Pokémon Sun and Pokémon Moon, and, after their latest Thanksgiving event featuring Ditto, Pokémon Go is getting ready to release 100 more Pokémon to the game, bringing 2nd generation Pokémon out into the world.
The update, which is expected to come out in December, feature both normal and legendary Pokémon, thanks to PokeVS and The Silph Road. Taking a look at the new code update that was added with the Thanksgiving update, they were able to uncover new codes for Pokémon that haven't been released yet including legendaries Mew and Mewtwo.
According to The Silph Road, the new set of Pokémon to be added into the Pokédex are Pokémon numbered 152 (Chikorita) - 251 (Celebi). There is also no moveset data for them available, and another update will be needed for them to start appearing in-game.
They also revealed that a new move has been added to the game called transform. The move was added along with the Dittos during the Thanksgiving update, which ended this past weekend. Throughout the event and still going on now, Dittos will appear as regular Pokémon that can be found throughout the game. It's not until the trainer encounters the Pokémon for a battle that they will find out if the Pokémon is actually a Ditto.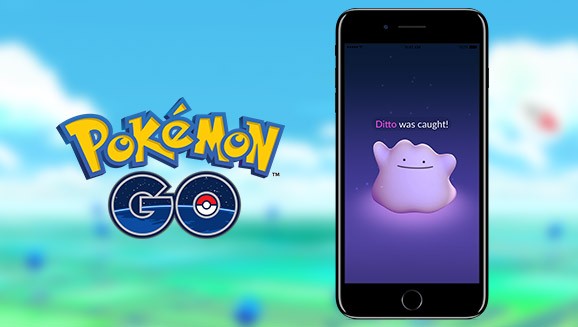 pokemon.com
Ditto is definitely changing the game, especially in gyms, where it transforms to the first Pokémon that it fights and keeps that appearance throughout the entire gym battle.
While there is no word on when the December update will take place, it certainly will be one that trainers will take advantage of. Despite colder temperatures coming with the winter, it's certain that players will continue to capture Pokémon while they can in order to complete their Pokédexes.
Pokémon Go is available for iPhones and Android devices worldwide.