It's the 20th anniversary of Pokemon, and the popular franchise has no plans on slowing down anytime soon.
Earlier this year they announced the names of the latest set of games, Pokemon Sun and Moon, and now they have released a brand new trailer.
The trailer introduces players to the new region of Alola, clearly taking inspiration from Hawaii. Whether the region will feature multiple islands or just one has yet to be revealed. Also introduced is Kukui, the main character's cousin, who is possibly taking over the traditional role of the trainer's mom by introducing the trainer to the wild world of Pokemon.
In the Japanese trailer of the game, which featured alternate footage, the name of the professor for the region of Alola has been revealed to be Professor Hala.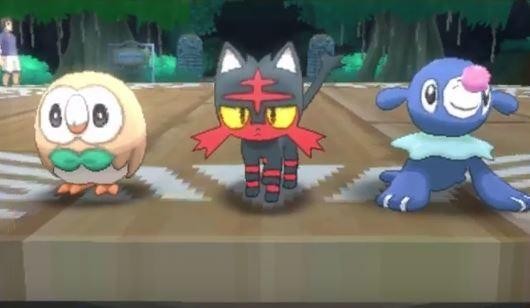 idigitalgames.com
Also introduced are the newest Pokemon for the game's 7th generation. The three "starter" choices include Rowlet, a grass/flying type, Litten, a fire type, and Popplio, a water type. Their evolutions have yet to be revealed, but these Pokemon will each have the moves Leafage, Ember, and Water Gun learned when chosen, respectively. Rowlet will also have the ability Overgrow, Litten will have Blaze, and Popplio will have Torrent.
Users will be able to use the Pokemon Bank to transfer characters from previous games including the popular Red, Blue, and Gold versions that have been released on the 3DS' virtual console. 
Character customization that was introduced in Pokemon X and Y will also return in this game in some capacity.
The box art for the games have also been revealed, simultaneously unveiling the Legendary Pokemon that will be exclusive to each game. Information regarding their names, elemental types, and potential moves has not yet been revealed.
The games will be released worldwide on November 18th, 2016 --except in Europe, where it will be released on November 23rd, 2016 -- and will be available on the Nintendo 3DS.