It's hard to believe that we live in a world where bad things can happen in quick succession. A "heavily armed Indiana man" was apprehended by police on his way to the L.A. Pride event, according to CBS News.
Identified as 20-year-old James Wesley Howell, police arrested him around 5AM, after he was reported for parking his white sedan the wrong way on a residential street.
"Further investigation, led to the recovery of three assault rifles, high capacity magazines and ammunition," Santa Monica police Lt. Saul Rodriguez said. "Additionally, officers discovered a 5 gallon bucket with chemicals capable of forming an improvised explosive device. All items were recovered from Howell's vehicle."
Santa Monica's police chief had first tweeted that Howell had confessed to intended harm at the 
L.A. 
Pride event. Later reports from the station claim that tweet was inaccurate, and that Howell only said he was going to an event in West Hollywood.
Santa Monica police arrested Howell amidst the tragedy unfolding at the Pulse nightclub in Orlando, Florida. Officials have found no connection between the two events. The FBI has taken over Howell's investigation, barring the Santa Monica police from making any further statements about the case.
Your West Coast friends are all with you, Orlando. ? #ThePrideMustGoOn pic.twitter.com/6ADeOXz3XZ

— LA PRIDE (@LAPRIDE) June 12, 2016
The parade went off without a hitch. Due to the recent Orlando events, security was heightened to oversee the "hundreds of thousands of people" who attended.
"Forty-six years ago, members of the LGBTQ community came out in cities across the country in response to the Stonewall Riots," according to a statement from the board of directors of Christopher Street West, which sponsors the event. "Today, we are heartbroken that so many of our brothers, sisters and allies were lost in this tragic attack. As we remember them today at our moment of silence, we must continue to show our pride, not just today but every day.

"Our brave founders made this happen to show the world who we are. We will be loud. We will be proud and we will celebrate in honor of all those lost. Today's parade and festival will continue on as originally scheduled. We will also be holding a rally on our main stage this afternoon."
L.A. Pride is one of the biggest public festivals in the nation celebrating the LGBTQ community. The event celebrates the past of the community as well as the future potential and new generation of leaders.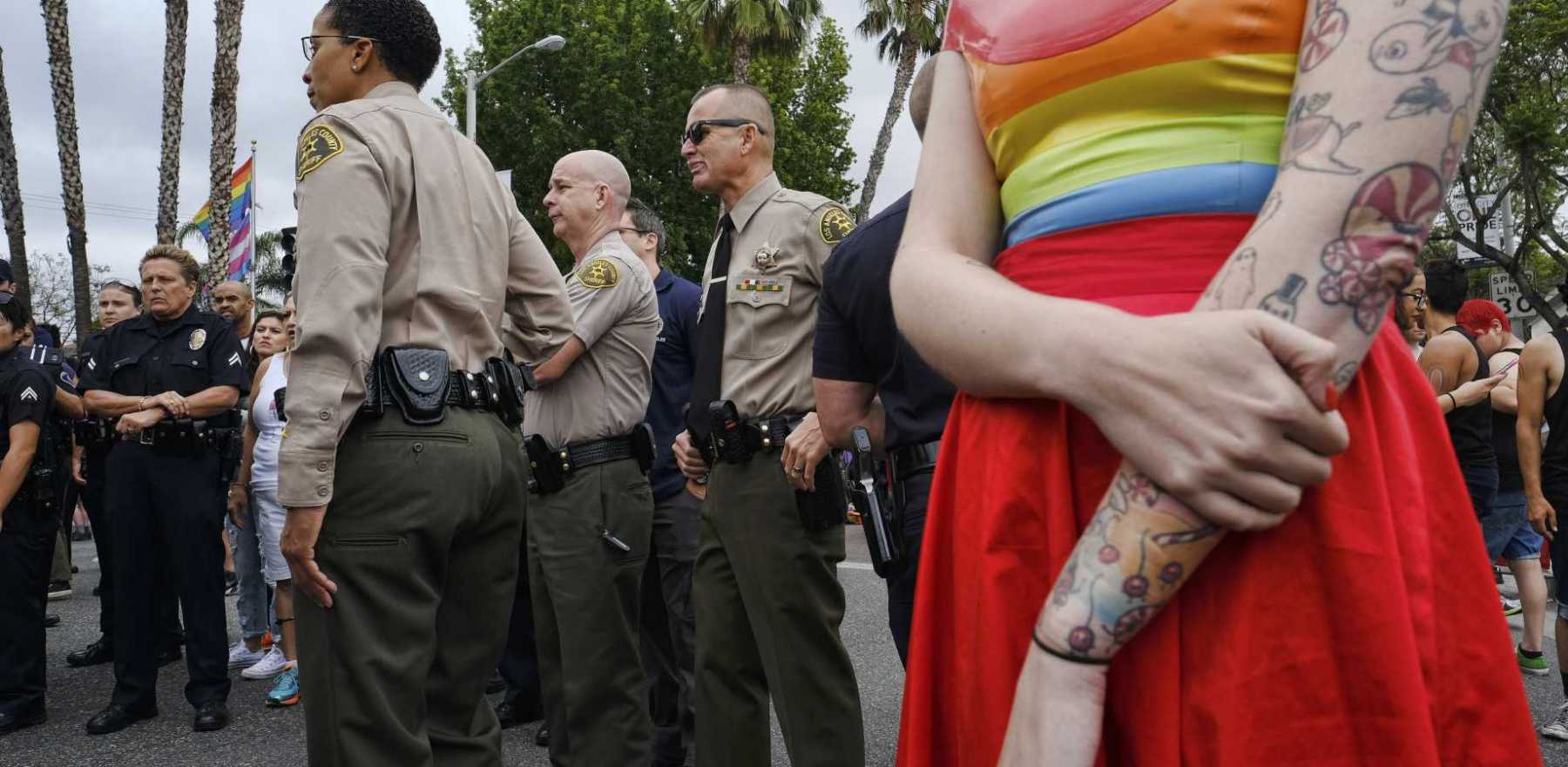 AP/ Richard Vogel
Santa Monica resident Heriberto Gomez alerted police to Howell's car when he stepped outside at three in the morning. Police found a red plastic gas can and "items laid out on a white sheet next to it."
"I was looking at him for a minute, for a long minute," Gomez said, noting how Howell ran across the street and hid in the bushes. "He didn't want to come my way because he seen me standing right here."
Find out how you can help the victims and loved ones of the Pulse, Orlando tragedy here.