It's that time of year again where we get to celebrate all things remotely terrifying or incredibly cute. Lucky for all of you, this article focuses on the latter, so I present to you... the best and most adorable pets and children in Halloween costumes!
10. The Crayola Crayon Dog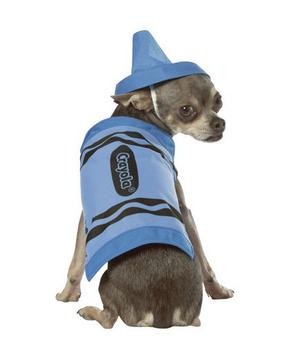 Courtesy of realsimple.com
This is really adorable! Admittedly not all that creative, but I never realised how much I could love a chihuahua dressed as a
crayon
.
9. The Wrecking Ball Pug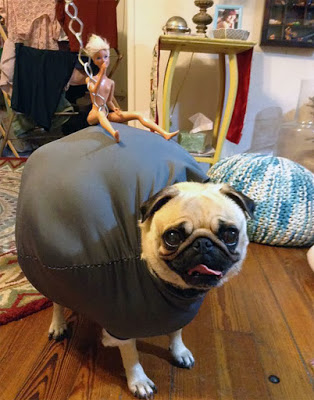 Courtesy of craftinomicon.blogspot.co.uk
I think we are finally getting over the whole 'Wrecking Ball' debacle so now is as good a time as any to laugh about it, so here is a cute pug dressed as a wrecking ball! Click
here
if you want the instructions to construct your own in time for Halloween.
8. Baby Elephant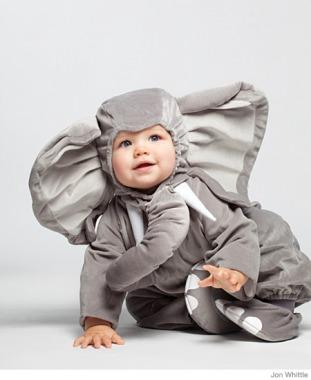 Courtesy of parenting.com
This is not particularly Halloween-y, but you cannot deny that this
baby
is darn cute!
7. Pug M&M's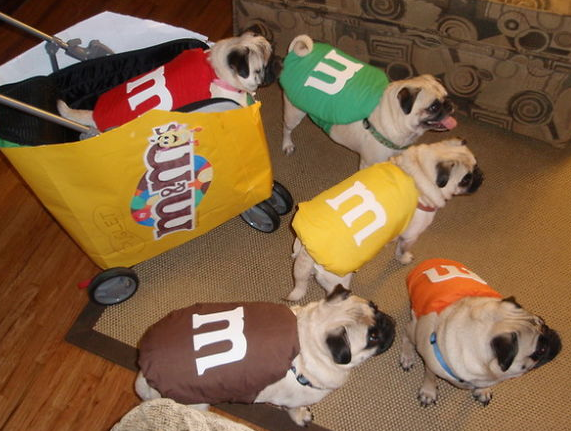 Courtesy of http://www.boredpanda.com/
One cute pug is one thing, but five cute pugs dressed up as
M&M's
is a whole new level of cuteness. I know Halloween is meant to be scary, but I think these pugs are scarily adorable if that counts?
6. 'Up' Seniors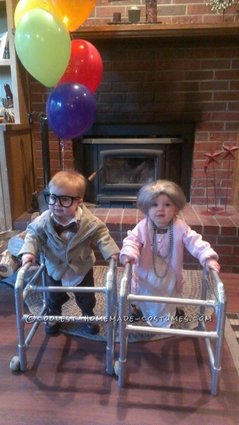 Courtesy of HuffPost
Kids dressed up as Disney characters are always wonderful, but this pair of
children
dressed as the seniors from Up is an adorable combination. I'm not tearing up, I promise...
5. Flamingo Child
Courtesy of HuffPost
This is one bright child, colour-wise. This
child
just looks like a giant feather boa, but is totally working it!
4. Harry Potter Dogs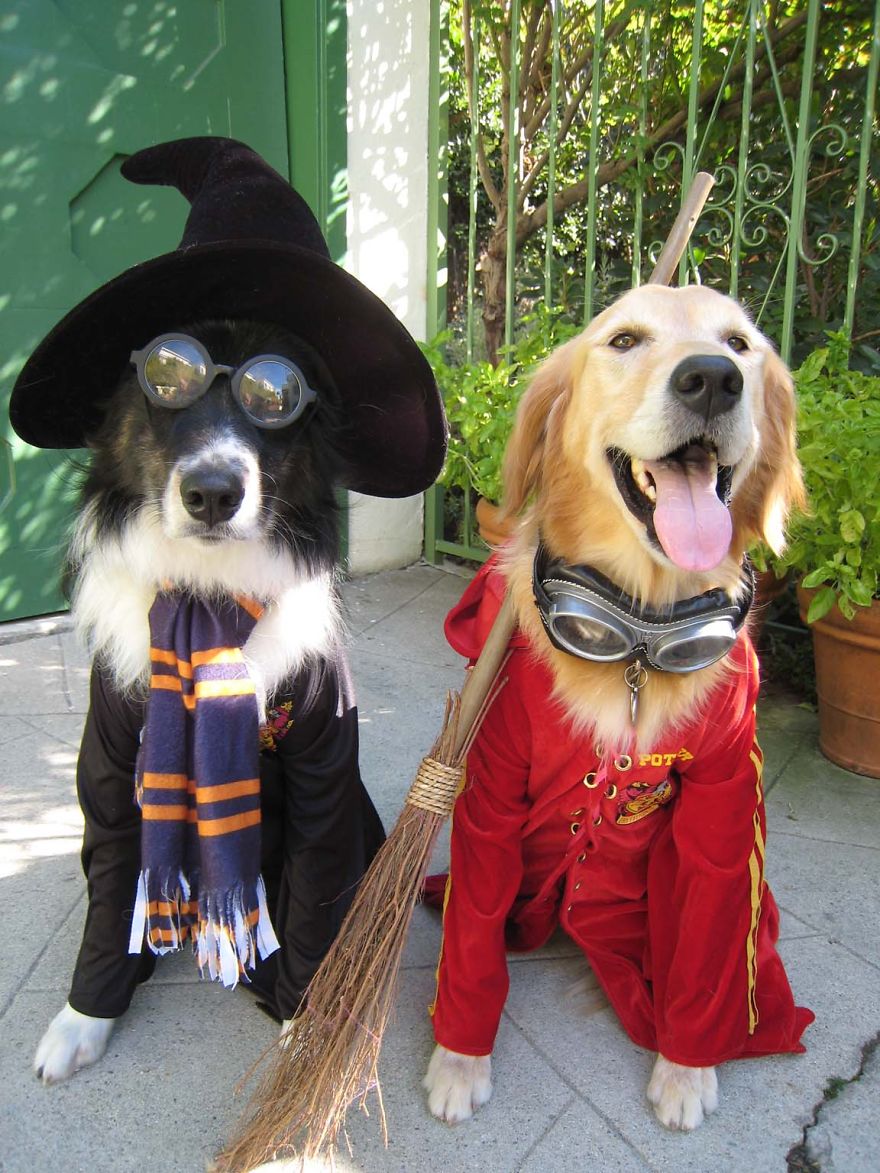 Courtesy of boredpanda.com
It wouldn't be Halloween without someone cosplaying as Harry Potter characters, but these
dogs
are pulling off both sides of the Chosen One looking fairly fabulous if you ask me!
3. Neil Patrick Harris, David Burtka, and their Twins
https://twitter.com/ActuallyNPH/status/396036452170993664 Yes, I know this should just be focused on children, but I love this family, and they always put so much effort into their
Halloween costumes
and I think last year's stood out most. I mean, look at them, they all look terrifying and cute, especially Gideon and Harper!
2. Skeleton Horse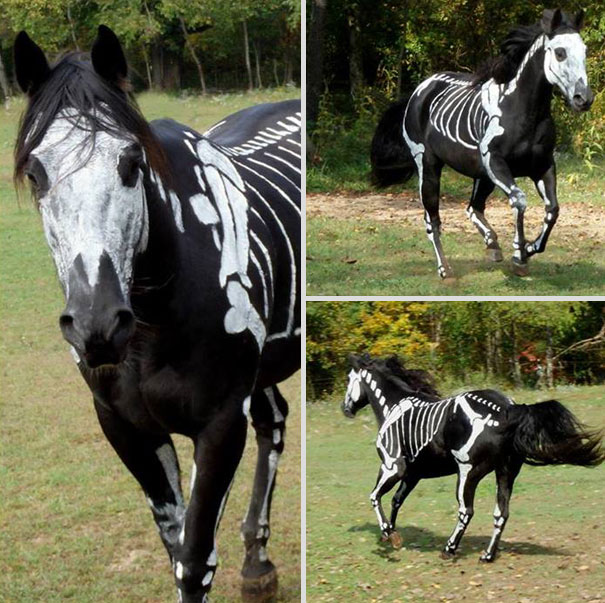 Courtesy of www.boredpanda.com
This horse looks wonderful. This is the level of artistic skill I wish I had, and quite honestly, this horse looks incredible. So well done
Horse
, you win the runner-up prize!
1. The Ghost Child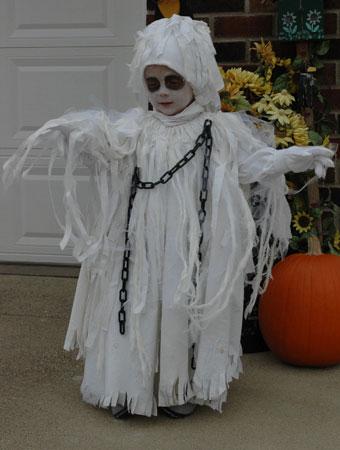 Courtesy of www.parenting.com
This child looks amazing, and he really captures the essence of
Halloween
 without being too cold in the Minnesotan winter! I love this, hence topping my list of the best dressed children and pets! Do you agree with me? Or do you know anything cuter? Feel free to tweet us your pictures! Happy Halloween!
Keep Up With PopWrapped On The Web!
Twitter 
SoundCloud
Facebook
Instagram
Tumblr
Pinterest
YouTube