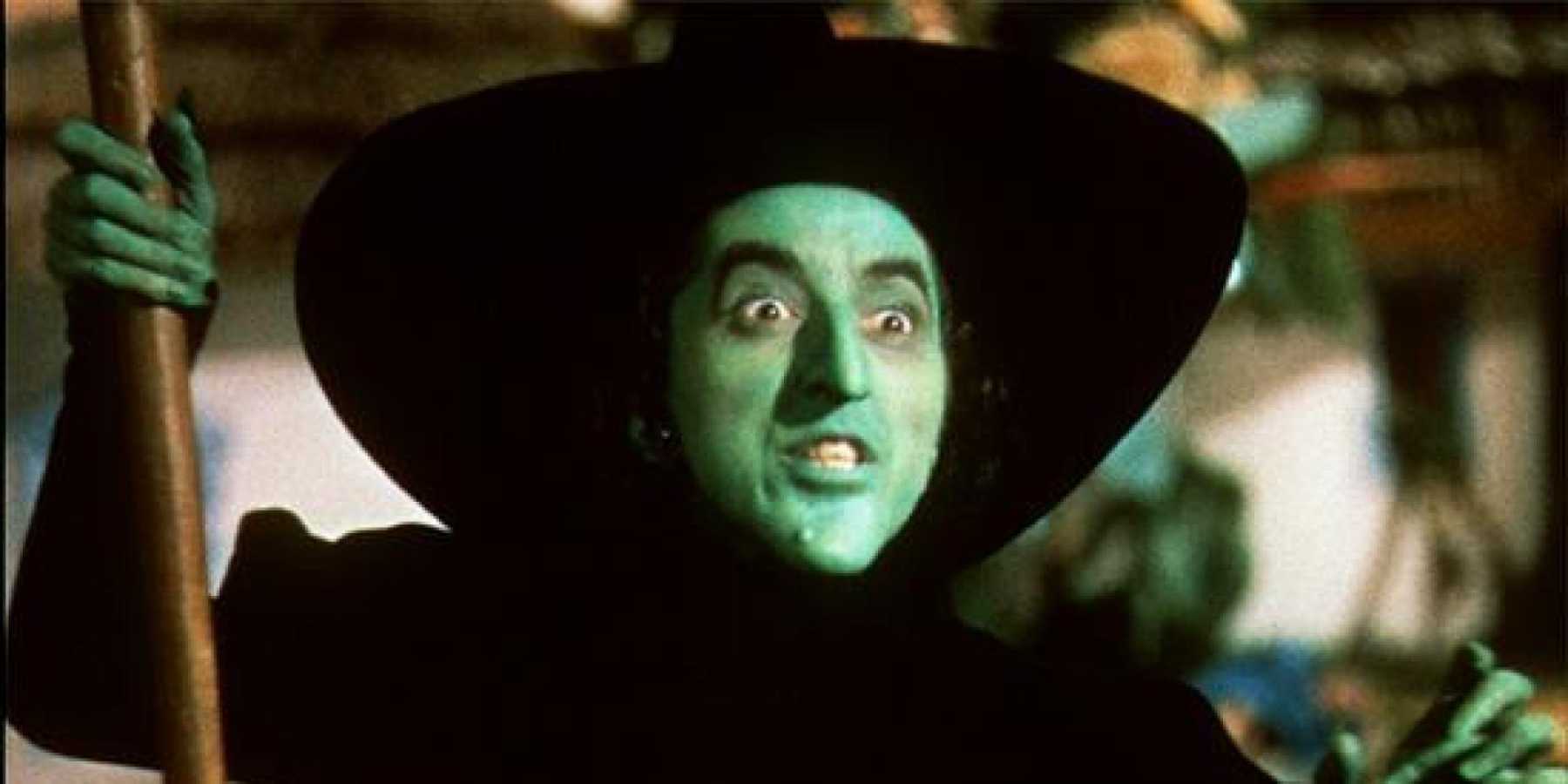 Huffingtonpost.com
With Halloween just around the corner, chances are there are millions of people who, if they haven't already, are thinking about their costumes for the upcoming parties they've got lined up. One of the most popular costumes are those of witches; pointed hats, black capes and, of course, a broom which (we wish) we could fly away on.
But what's with the fascination about witches? (thank you Wicked, the musical). Why are they so popular now, when, at more than one point in our history, they were feared to the extent that many accused of witchcraft, whether they participated in it or not, were hung? 
Rumours and stories of witch-craft and magic date back to the 14th century, however the most famous historical case of witches comes from the Salem Witch Trials of 1692.
A group of young girls claimed to be possessed by the devil and pointed the blame at other local women in the village of Salem, Massachusetts. What followed was a rising wave of panic and hysteria. The first woman to suffer as a result of this hysteria was Bridget Bishop, who was found guilty of being a witch in June of that year, and she was sentenced to death by hanging. She lost her life at Salem's Gallows Hill, as did a further eighteen others.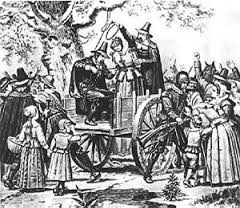 Boudillion.com
Many more were accused; men, women and children. However, the hysteria that had begun the witch-hunt and gained the support of the local people, soon began to dwindle and, by September, the majority were against the ongoing witch trials. In time, the guilty verdicts handed down to accused witches were annulled by the General Court, but by then, the damage had already been done.
In 1962, the playwright Arthur Miller dramatized the event of Salem in "The Crucible" and a film of the same name, starring Daniel-Day-Lewis and Winona Ryder, was released in 1996.
As a result, the legacy of the Salem witch trials, those accused and those sentenced to death, lingers as strongly as ever.
It's not just in the US however that witch trials and rumours of witchcraft and magic captured the attention of  townspeople everywhere. Instead, over in England, the Pendle witch trials in Lancashire took place eighty years before Salem, in 1612.
King James I strongly believed in witchcraft and, as a result, had brought into law an act which would mean death for anyone:
...making a covenant with an evil spirit, using a corpse for magic, hurting life or limb, procuring love, or injuring cattle by means of charms.
The accused were held prisoner in Lancaster Castle and of were not allowed any defence council or to have witnesses testify on their behalf. At the end of the three day trial, 10 individuals were found guilty and sentenced to death. They were all hanged on the moor that overlooks the city.
Thomas Potts, who was the Clerk of the Court during the trials, kept a detailed record of events which remains the only original source of information, and it was later published. Today, it's one of the most popular books for anyone interested in the history of what happened in a small town more than 400 years ago.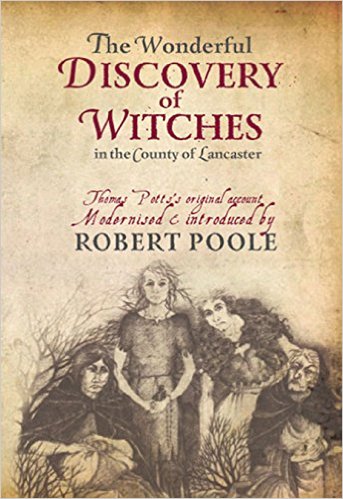 Amazon.co.uk
These two events remind us that we should all heed the warnings and dangers of the past. Yes, witch-craft and the hysteria attached with it is, in the modern world, certainly all but non-existent, but there are still lessons to be learned. In a society where it is easy to be won over by a thought or an idea, be careful where such thoughts and ideas take you - sure, you might not hang as those accused of witchcraft did, but they might find you in some trouble regardless. Have a safe and happy Halloween everybody!
*goes to re-watch Hocus Pocus for the hundredth time*