Kate McHale
Senior Staff Writer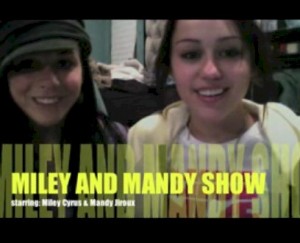 Courtesy of YouTube
While some people may be able to tell you what they love doing the most, Mandy explains it best, "I really can't decide, but only because I feel that singing, dancing, and being a DJ goes hand and hand. I truly enjoy doing all three equally." With that being said, her passion definitely started when she was dancing as a young girl. She started dancing around the house when she was 2 1/2, and her mom instantly knew that Mandy needed to be put into dance classes. The minute she turned 3 her mom got her enrolled in dance, and Mandy never looked back.
Mandy has taken to YouTube to showcase her singing ability as well as her knack for dancing. Her dancing tutorials for the songs "Timber" by Pitbull feat. Kesha and "Problem" by Ariana Grande feat. Iggy Azalea has reached over a million views on YouTube.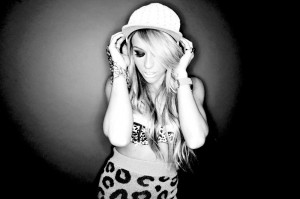 Courtesy of Mandy Jiroux.com
Mandy was humbled and flattered when she found out her videos has so many views, "When I found out my videos had gotten over a million views it was mind blowing and so flattering." But, she's a natural born teacher, she has taught dance from a young age at dance conventions all over the country.
One thing that she loves about dancing is how you can express so much simply through movement. By simply moving, dancers are able to tell a story, and that is what she loves most about dancing, and teaching people to dance.
Of course, dancing isn't the only thing she has going on right now, along with being a DJ she is also working on her some original music. Mandy best describes her music as "pop music that you can dance to." However, that doesn't mean that her music isn't going to have meaning to it, "My songs definitely represent my past, this year I have definitely grown up. I have gone through some stuff, and that really went into my music." If you haven't already seen her cover of Zedd's "Clarity" you need to! She wanted to show people that she really can sing she doesn't DJ and dance, mission accomplished.
Submerged
where she does something she loves, being a DJ.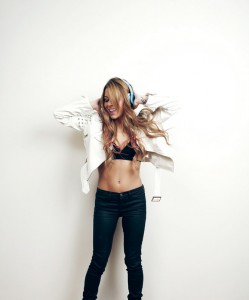 Courtesy of MandyJiroux.com
Mandy also wanted to thank her fans for their unconditional support, she is so grateful for them, and all of their continued support through all of her different ventures. So, have you watched any of her tutorials, listened to her cover of "Clarity" or followed her on twitter? If you answered no to any of the above well, what are you waiting for? To make it even easier for you follow Mandy at 
@MandyJiroux
. Be sure to be on the lookout for her original music; which is bound to end up on your favorite playlists.
Keep Up With PopWrapped On The Web!