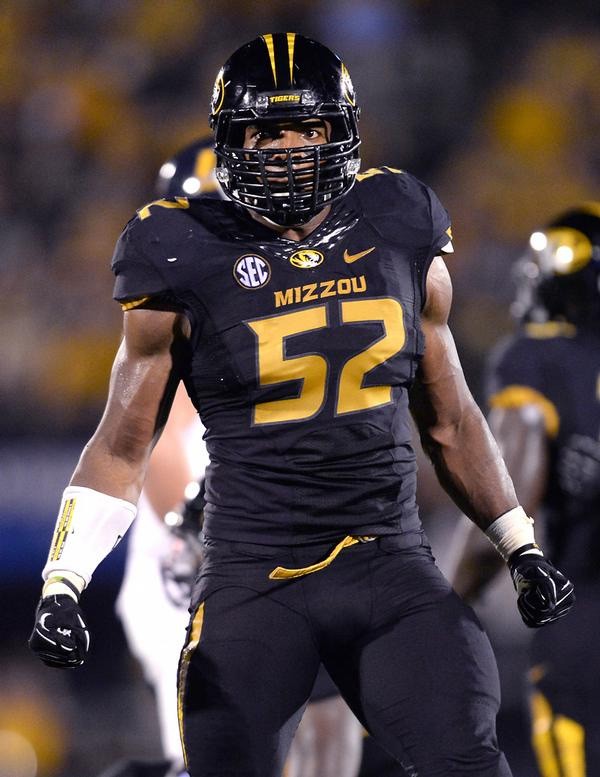 Courtesy of Google
Warning:  The following story contains FULL-FRONTAL NUDITY, and is definitely NSFW!
Michael Sam, the former Mizzou defensive end, and NFL prospect will have everyone lining up  to be his wide-receiver after seeing these Grindr photos, including a nude shot, released  EXCLUSIVELY to PopWrapped!
It only takes one look (or two…) to see this polarizing sports star has an even bigger list of assets than we ever could have imagined!  He hasn't even been drafted yet, but Michael Sam's  appearance at the NFL Scouting Combine this week, walking by with his downstairs mix-up  protruding quite a bit out of his compression shorts is quickly making the rounds in both the gay  and mainstream media.
Michael Sam's bulge is definitely hard to ignore, and his already growing fan-base with the  ladies and in the gay community is sure to explode after seeing Michael's manhood posed and  exposed.   If the NFL doesn't work out for Sam, he should definitely look into the NBA, because  he's definitely bringing the Heat!
I think Blanche has the right idea here...
Courtesy of Google