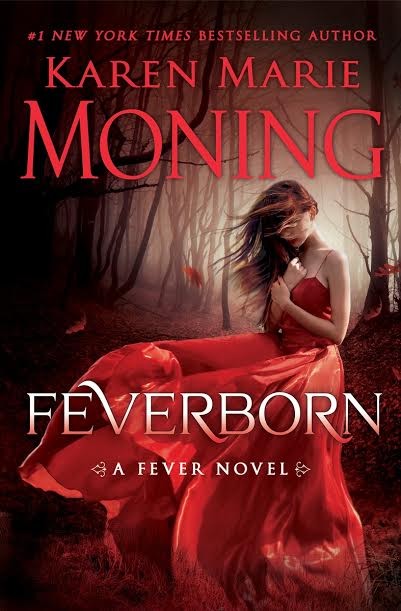 In just a few short days, I'll board a plane in Cincinnati, and make my way to New Orleans-- a destination my husband and I promised each other would be our next "kid free" trip. 
This isn't just any jaunt to Louisiana, though. We have a very singular purpose for this trip (well, besides the shameful consumption of beignets, hurricanes, coffee, hot chocolate and gumbo): The days-long book launch of the eighth installment in Moning's spectacular Fever series, FEVERBORN. 
Sunday, January 17th will see a mob of Moning Maniacs (the name of Karen's loyal fanbase) taking over the French Quarter on an scavenger hunt style challenge, called FEVERQUEST. For those who are unable or unwilling to participate in the quest, quizzes will be around to test your knowledge of the Fever world. 
After the morning's festivities, a night of fun and glam awaits with "An Evening at Chester's," a themed ball set in the famous, underground club in which a great many adventures take place in the Fever series. 
This event will be hosted by Random House, and is ticketed. So for those of you looking to go, make sure you purchase yours here! 
Prizes will be awarded for the best costumes, with the categories set as:
Best Mac

Best Dani

Best Fae

Most creative
Moning Maniacs are a dedicated bunch, so bring your A game! 
Monday, January 18 brings the actual book-signing, with special guest Darynda Jones, in which fans will receive their copy one day before the release, and queue up to wait for a personal inscription from Moning herself. She stays until every last person goes through that line (occasionally multiple times); I can attest to this personally. In order to attend the signing, you must purchase the novel from Octavia Books.
Finally, on Tuesday, January 19, Karen will host a Q&A with fans. If you care to attend the Q&A, you must purchase your tickets here. 
If that doesn't sound like a heavenly respite I don't know what does. 
If you are in New Orleans helping to ring in the launch of this magnificent author, please be sure to find us and say hi. We plan to immerse ourselves fully in the experience (me being a full-blown, loud and proud Moning Maniac myself) and look very forward to getting to know fellow fans! 
Watch out, New Orleans. PopWrapped and the Moning Maniacs are coming for you!