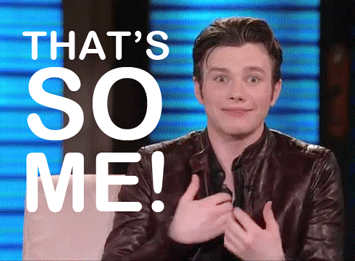 Carleen Slon
Staff Writer
@Carleen1991
Glee
star and writer Chris Colfer turns 24 today. To celebrate the
Glee
actor's birthday I have 24 quotes from the actor; compiled from his time as Kurt Hummel as well as the powerful words he wrote for Carson Phillips and the twins during their adventures.
Struck By Lightning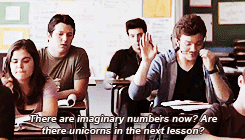 "Life comes at you fast… it runs through your body and tries to escape and be expressed in anyway possible… Its a lot like lightning."
"Because life without meaning, without drive or focus, without dreams or goals isn't a life worth living."
"You've got to show the world who you are before it tells you. Otherwise you become victim to someone you're not."
"You don't get to pick where you're from but you always have control of where you're going."
"You'd think after thousands of years on this planet the human race would have released some kind of handbook for teenagers, telling them how to get through teenagehood and get help for their issues. Yet here we are, struggling through it in our own ways."
Kurt Hummel on Glee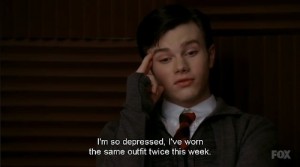 6. "Hi, I'm Kurt Hummel and I'll be auditioning for the role of kicker."
7. "You Look like a technicolor Zebra."
8. "We're Young so we got all the time in the world to get adventurous"
 9. "It isn't going to be easy. There are going to be days where life just sucks, but you're going to get through this cause I'm going to help you and so is everyone who loves you and accepts you for who you are. "
 10. "Eat your heart out, Kate Middleton"
11. "No, just a friend... but on the upside I'm in love with him and he's actually gay. I call that progress."
12. "They're gonna throw fruit at us. And I just had a facial"
The Land Of Stories: The Wishing Spell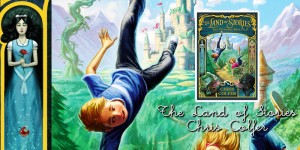 Courtesy Of I Believe In Story
13. "Courage is one thing that no one can ever take away from you."
14. "It doesn't matter how greatly you've been hurt or how much you're hurting, it's what you do with the pain that counts. You could cry for years or you could choose to learn and grow from it."
15. "I've learned that the more people embrace their disadvantages, the less disadvantaged they become!"
 16. "No matter what you do, you can never please everyone. And that was the hardest lesson to learn. In fact, I'm still learning it."
 17. "Be brave. Courage is one thing that no one can ever take away from you."
 18. "Sometimes we forget about our own advantages because we focus on what we don't have. Just because you have to work a little harder at something that seems easier to others doesn't mean you're without your own talents."
 19. "A villain is just a victim whose story hasn't been told."
 20. "The world will always choose convenience over reality. It's easier to hate, blame, and fear than it is to understand. No one wants the truth; they want entertainment."
The Land Of Stories: The Enchantress Returns

Courtesy Of Forever Glee BR

21. "Anyone can have a once-upon-a-time or a happily-ever-after, but it's the journey between that makes the story worth telling."

22. "Intelligence is not a competition," she said. "There is plenty to go around, and there are many ways it can be demonstrated."

 23. "'But anyone can write, right?' Conner asked. I mean, that's why authors get judged so harshly, isn't it? Because technically everyone could do it if they wanted to. Just because anyone can do something doesn't mean everyone should," Mrs. Peters said. "Besides, anyone with an Internet connection feels they have the credentials to critique or belittle anything these days."

 24. "Should we call her? Maybe we should give her a RING to see where she is? Get it? Get it? -Conner Bailey"

 Happy birthday, Chris! We hope your birthday is filled with as much joy and happiness as you give to us, your fans. Keep Up With PopWrapped On The Web!