Shane Avery
Senior Staff Writer
So much for just friends!!
Zac Efron & Michelle Rodriguez have been vacationing together (with mutual friends) over the past week & a half, but some news today could add a different element to that. There are reportedly photos floating around the net of the "friends" kissing!!!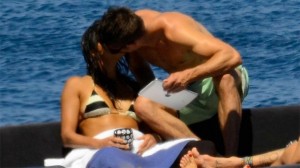 TheHotHits
You have to admit that, if this is in fact legit, 26-year-old Efron and 35 year old Rodriguez would make one HELL of a hot couple!!!! Thoughts on this??
Keep Up With PopWrapped On The Web!