There are so many breeds of whales in the ocean. The deep blue is a diverse ecosystem, and whales are some of the largest creatures under the sea. Most notably orcas, belugas, humpbacks and blue whales are some of the most well known to exist.  But, recently Japanese Whalers have found the corpse of a new whale that they call karasu or raven.
According to reports, this rare breed can only be seen for a brief period of the year around April and in a very specific location off the Namura Strait.  The whale looks somewhat like a bloated, white bottlenose dolphin, at least that's what we can tell from the photo of the corpse.  The corpse itself washed up on Alaska's shores, and, after struggling to identify its breed, the body was given to Philip Morin.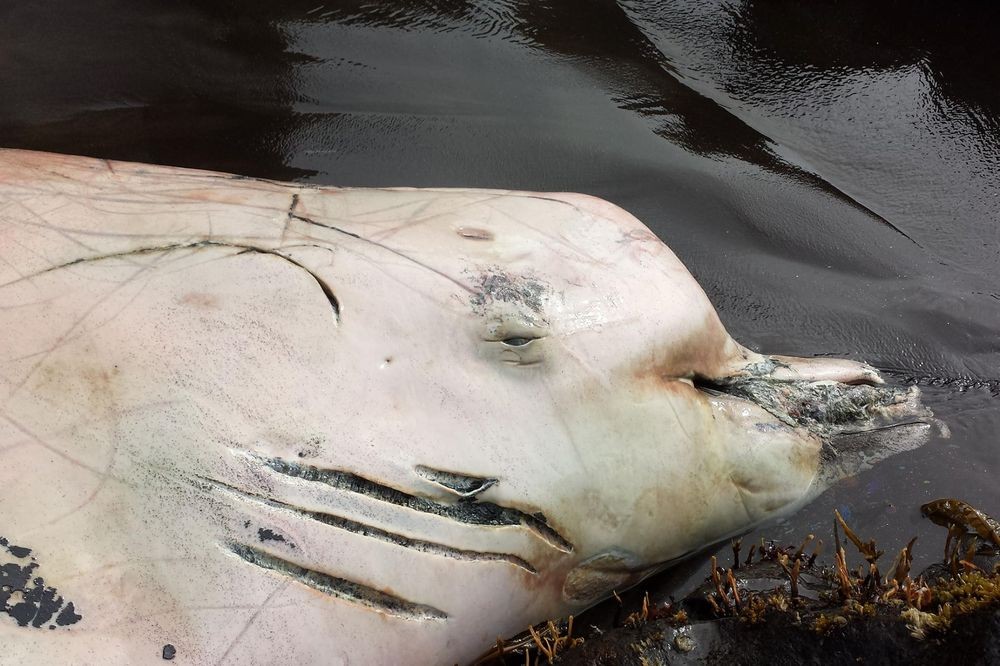 nationalgeographic.com
Morin was quoted about the discovery saying, "It's just so exciting to think that in 2016 we're still discovering things in our world—even mammals that are more than 20 feet long."  We don't know much about the whale at this point, but we are certain that its DNA is not a direct match to any breed we currently know about.  If it is discovered that this is an entirely new species then it will get a name, and we may start seeing more of them pop up.
Or, maybe it's like the Star Trek film, The Voyage Home, and this whale was extinct but we needed it to communicate with some alien life, and the crew of the Enterprise brought them back for us.  Yes, that is obviously a huge stretch and meant playfully, but awesome science news like this brings out the nerd in us.  What do you think?  Is this a new whale to be added to the vast list meaning that there must be more under the sea we don't even know about.