Logo's Trailblazer Honors aired on Saturday night and President Obama made a special appearance via video message. What was on his mind? He talked about Caitlyn Jenner, marriage equality and how accepting American's can be.
In the video, the President said, "Tonight is a chance to celebrate, not just 10 years of Logo, but 10 years of extraordinary progress for our country. When this network aired its first show, gay marriage was a political wedge issue that used to divide us. Today, the majority of Americans live in states where they can get married, no matter who they love."
The ceremony was taped on Thursday, just one day before the landmark Supreme Court decision for marriage equality was passed allowing same sex marriage in all 50 states.
Where does Caitlyn Jenner come in? The President continued his words by saying, "All you have to do is look at this month's cover of Vanity Fair to see how America is more accepting of people for who they truly are."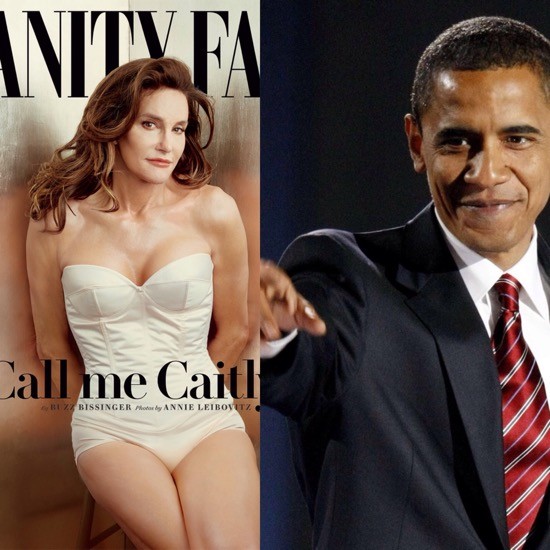 Courtesy of gistpost.com
Obama concluded with the following:
"We still have plenty of work to do together, but tonight is a reminder that when everybody does their part, when every voice is heard, change is not just possible – change is inevitable. So here's to 10 extraordinary years, and all the years to come. Let's keep standing together to make sure every American is treated with dignity and respect they deserve."
Well said, Mr. President.