Students in Hillsboro, Missouri left their classrooms today to protest a transgender girl using the girl's locker room. The nearly 200 students were divided among their reasoning, but it was all to do with Lila.
Lila is a transgender girl, pre-operation, who identifies as a female. This school year, she began using the women's locker room, and it has since been an issue. Before, she was using a gender-neutral staff bathroom.
One side of the protest wanted Lila to continue using the gender neutral bathroom, while the other wanted her to be able to use the women's locker room.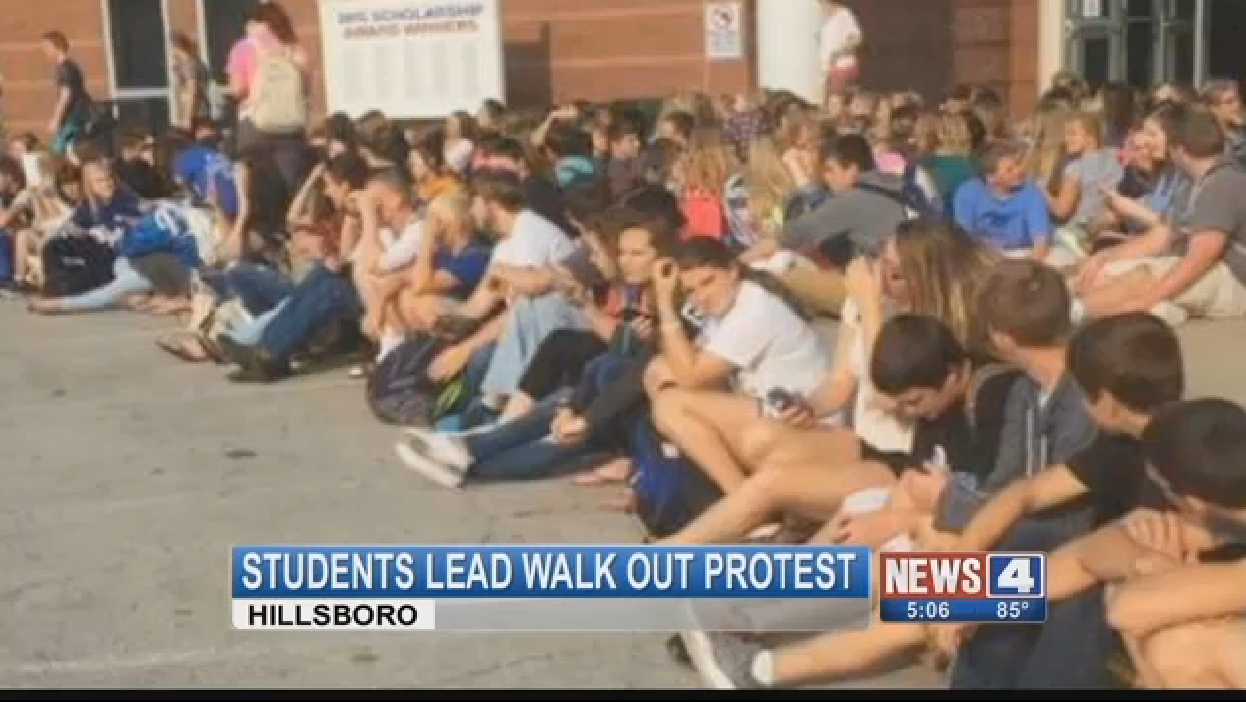 Courtesy of seventeen
There was a school board meeting last Thursday, August 27th, which had to be moved to a gym in order to accommodate the number of parents who showed up. Even though it wasn't a topic of discussion for the evening, parents had come to talk about it. Many were enraged that a "boy" was changing in front of their girls.
Many of the parents are claiming that their daughters are uncomfortable changing in front of Lila. (Although, who wasn't uncomfortable changing in front of anyone at all at that age?)
Lila has said that she fears bullying should she begin to use the boy's restroom now, but she has, due to the protest, dropped out of her P.E. class.
The reactions to this issue have been both overly insensitive and infuriating on one side and concerned. My only hope is that Lila is happy.