I'm a sucker for lists. Put a movie, book, or album on one, and it automatically shoots up to the top of my priority list for watching, reading, or listening. When it came to books, the Pulitzer Prize always stuck out to me as the cream of the crop, but only in the past few years or so did I start making it a point to attempt a read-through of the long list of fiction, nonfiction, and (auto)biographies. Here's the first installment in what I hope to be an ongoing series of short reviews and recommendations of these books as I read them.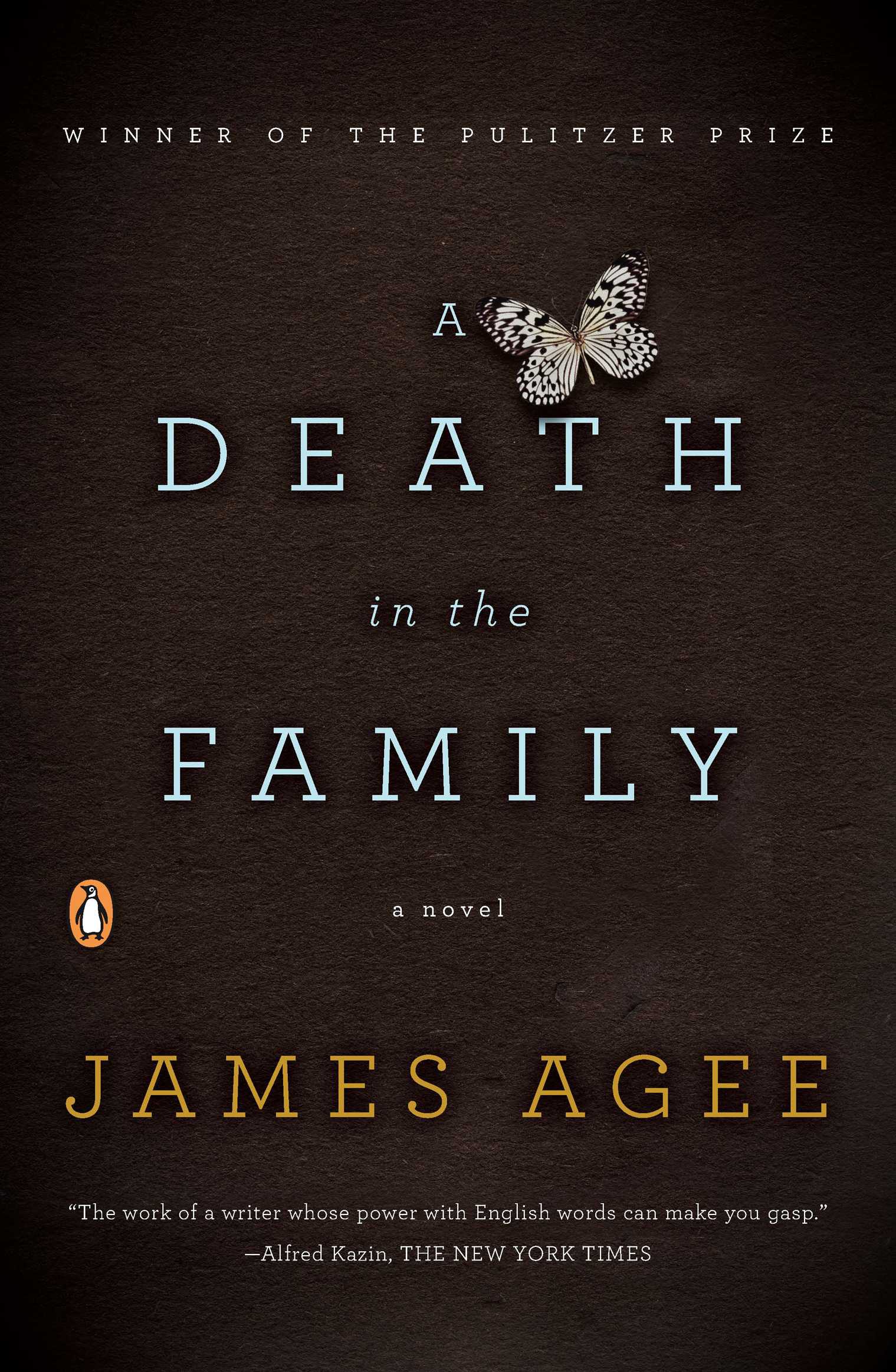 Rukkola
The road to publication for James Agee's A Death in the Family  is unusual at best, troubling at worst. Agee, best known for his film criticism in the 1940s, began writing the autobiographical novel in 1948, leaving it unfinished when he died of a heart attack in 1955. David McDowell heavily edited and published the book in 1957. It won the Pulitzer Prize for Fiction the next year. Nearly 50 years later, University of Tennessee professor Michael Lofaro released a version of A Death in the Family he considered closer to Agee's original vision.
Though it may indeed be an Agee work seen through a McDowell frame, A Death in the Family in its originally published form is an achingly beautiful look at an unbearably painful subject. In 1915 Knoxville, Jay Follet rushes to visit his father who has just suffered a heart attack. On the trip back, he loses control of his car and crashes, dying instantly. His wife and two children receive the news and grieve in their own ways.
Agee uncannily articulates and revels in the minds of so many of the novel's characters, whether it be Jay's wife Mary or his alcoholic brother Ralph (whose chapter ends on one of the most pitiful, heartbreaking notes I can remember in a book). But it's Rufus, Jay's son and Agee's stand-in in the novel (Agee's own father died similarly when he was only 6 years old), who provides the book's most touching material. Read the scene where he stands by his father's old chair and weep.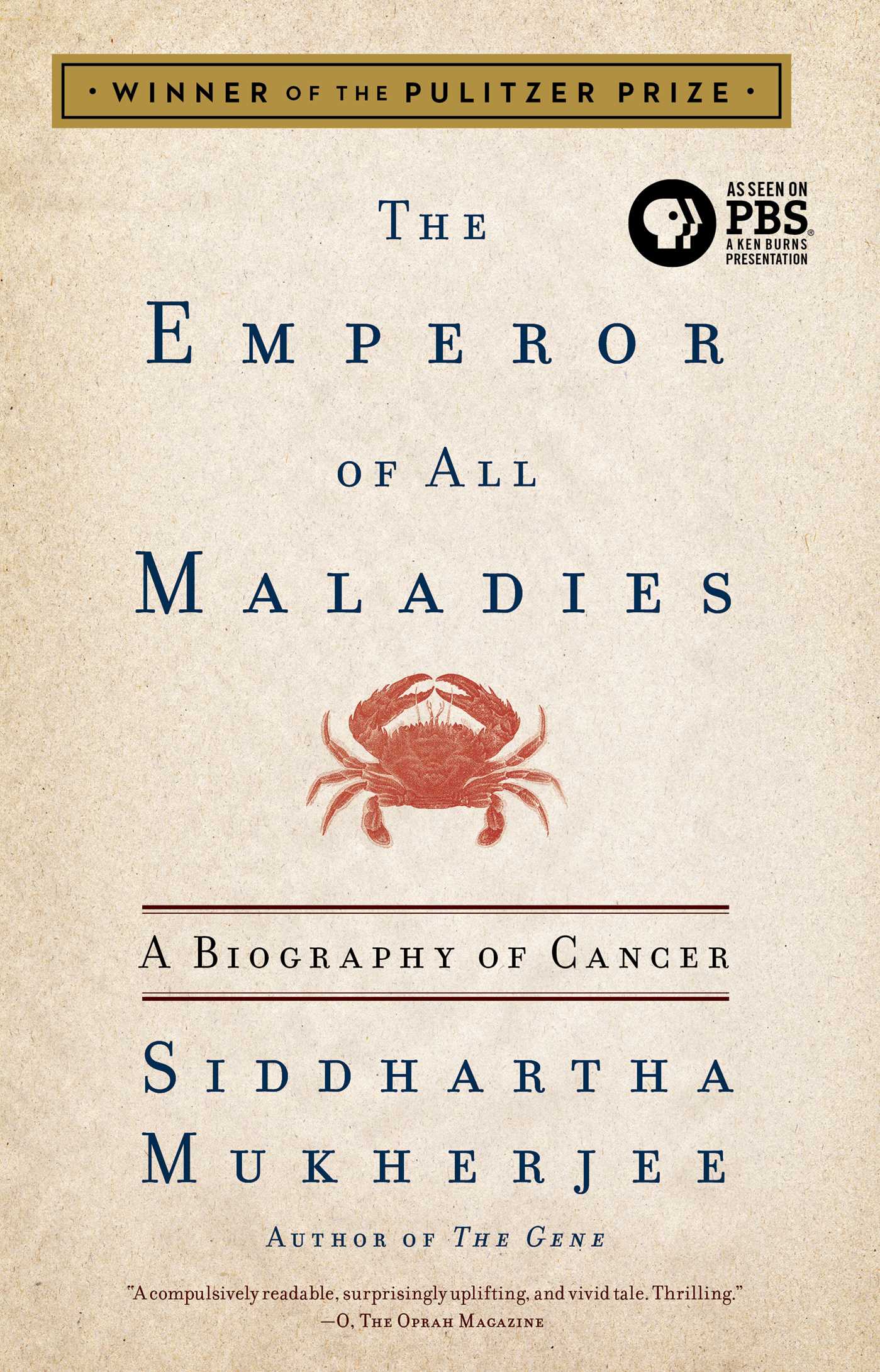 Simon & Schuster
A Death in the Family looks at a sudden death poetically. The Emperor of all Maladies, winner of the 2011 Pulitzer Prize for General Non-Fiction, observes and documents slow, exhausting death calmly and clinically. Subtitled "A Biography of Cancer," Siddhartha Mukherjee's lengthy, well-researched book provides a history of the disease in its many forms, and the ever-adapting methods doctors and scientists use to combat it. Interspersed throughout the book is a little memoir, following Mukherjee's experiences at Massachusetts General Hospital.
Much of this could have easily been a drab history lesson, but the book plays out like a good page-turner. Mukherjee moves things along well, ending each chapter with a mini-cliffhanger that continually whets your appetite. One of the most passionate passages deals with the near-universal use of cigarettes in the 1950s (in 1953, the average adult American smoked about 10 per day)---, as tobacco companies refused to acknowledge their product's carcinogenic effects. Though this riveting section is a downer, it makes room for several goosebump-inducing triumphs, principally tobacco makers' voluntary withdrawal of cigarette advertising on television:
The last cigarette commercial was broadcast on television on January 1, 1971. At 11:59 p.m., on the first night of the New Year, the Virginia Slims slogan You've come a long way, baby  flashed momentarily on TV screens, then vanished forever.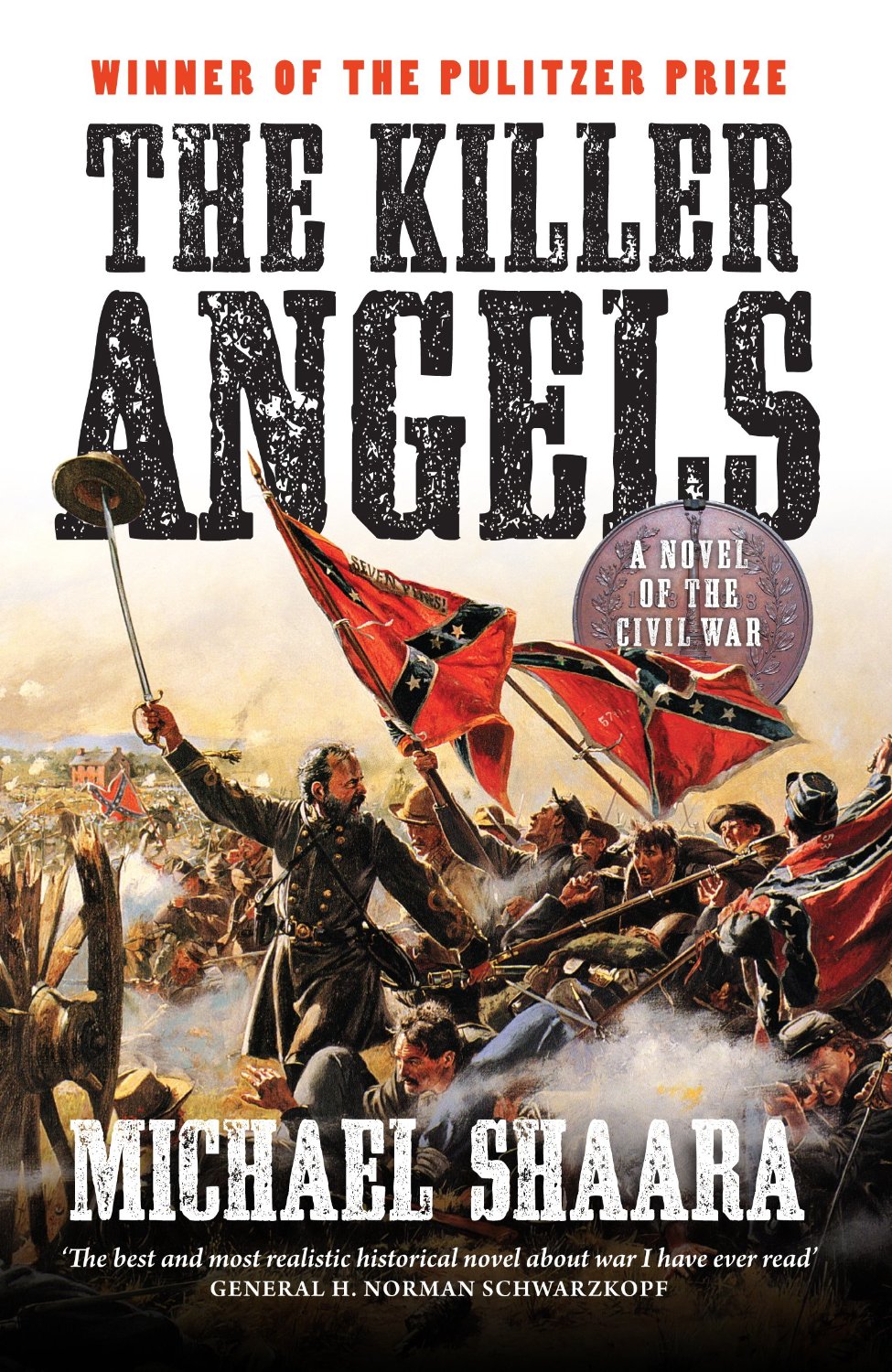 Anderson Calendar
I've always been fascinated by history, but was never crazy about how it was taught in school. We were given facts, numbers, statistics, dates, but very little warmth. Our ancestors seemed stoic and dusty, almost inhuman. Michael Shaara must have felt this way, as well. "Stephen Crane once said that he wrote The Red Badge of Courage because reading the cold history was not enough... This book was written for much the same reason," Shaara writes in the "To the Reader" page that precedes his The Killer Angels, winner of the 1975 Pulitzer Prize for Fiction.
The Killer Angels is harder to categorize than you might think. The book follows the leaders of the Confederate and Union armies through the three days of the Battle of Gettysburg. So how could it be awarded a fiction prize? Well, Shaara takes us deeper than most histories you may be used to. The vast majority of the story here is told through interior monologue: What were Robert E. Lee, Joshua Chamberlain, James Longstreet, and John Buford among others, thinking as they conducted, commanded, and fought the most famous, significant battle of the Civil War?
The inner thoughts of these men come in short bursts, often fragments or incomplete sentences. The book is constantly urgent and tense, almost overwhelmingly so. Whichever perspective you're reading from, the threat of attack from either the "Rebs" or "Yankees" is ever-present. Shaara's interior monologues can grow tiresome. His writing style never really changes so that each character can be carved out as a clear, unique individual. Maybe this works. For all their differences, these men might have been quite similar: worn out, frustrated, and eager to see the war finished.